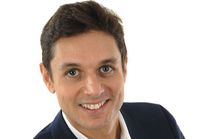 By Nathan Rao
Published: 08/09/2023
-
20:39
Updated: 08/09/2023
-
20:43
A BARRAGE of electrical thunderstorms threatens to washout the National Football League's season opening as freak weather grips the United States.

A heat dome across the Midwest is pushing temperatures to boiling point while Hurricane Lee threatens eastern states with a potentially deadly category-5 storm.
---
Extreme weather could be a 'significant factor' in the NFL's opening on Sunday, experts warn.
Roaming thunderstorms, heavy downpours and lightning could affect games in Baltimore, East Rutherford, New Jersey, Foxborough, Massachusetts, Pittsburgh and Washington, D.C.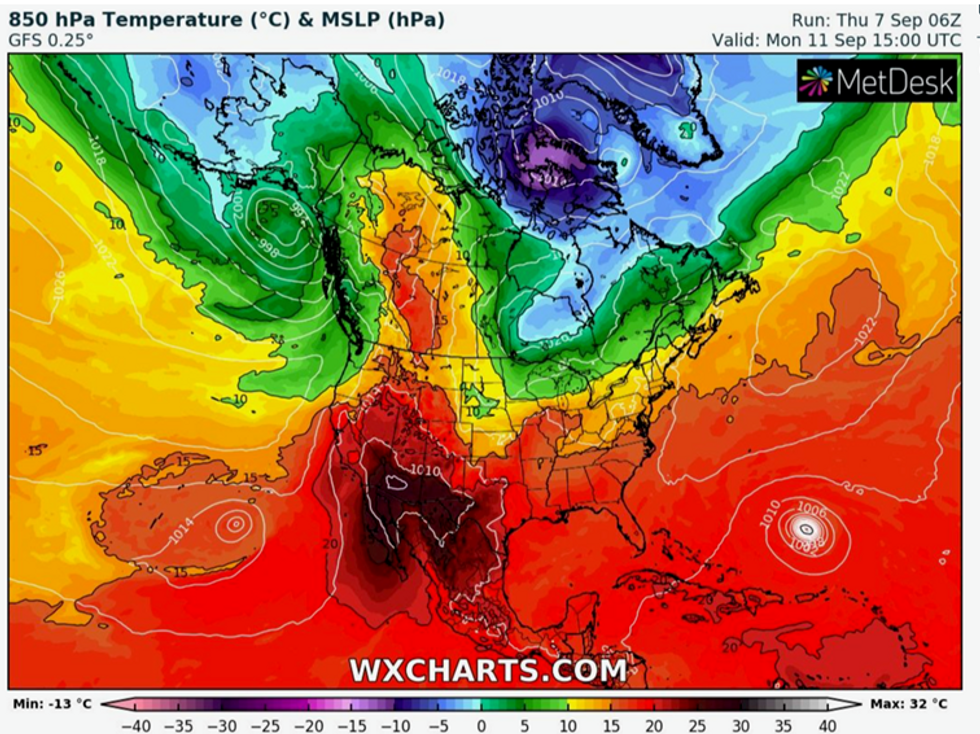 Heat continues to build across the US
WX Charts
Weather Company senior meteorologist Jonathan Erdman said: "The weather could be a significant factor in the National Football League's opening Sunday in the eastern US.
"Rain and thunderstorms are a good bet from Virginia to New England.
"These games may not be a complete washout, but at least scattered thunderstorms could trigger lightning delays and soak the field and stands. If you have tickets to these games, plan on bringing rain gear, just in case."
Temperatures in parts of the Midwest are expected to hit 40C in the coming days, adding to the misery.
Baking conditions are being driven by a huge anticyclonic high-pressure system trapping searing heat like a lid on a pressure cooker.
Southern states including Texas and Arizona will continue to sizzle through the weekend while temperatures fall slightly elsewhere, Mr Erdman explained.
He said: "Fortunately, the heatwave is over in the US Midwest and will finally come to an end in the Northeast this weekend.
"However, record heat for early September will again bake parts of the South from Texas to Arizona into the weekend.
"But there's some good news for the heat-fatigued South: some rather significant relief will arrive in at least parts of the region by early next week."
Blistering heat will 'ebb and flow' over the coming weeks, building unstable atmospheric conditions driving violent thunderstorms.
Football goers are warned to prepare for torrential downpours, lightning and hail as the NFL kicks off with a bang.
Jim Dale, British Weather Services US correspondent, said: "The NFL could have some snap, crackle and pop this weekend, with the weather looking likely to affect a major US sporting event.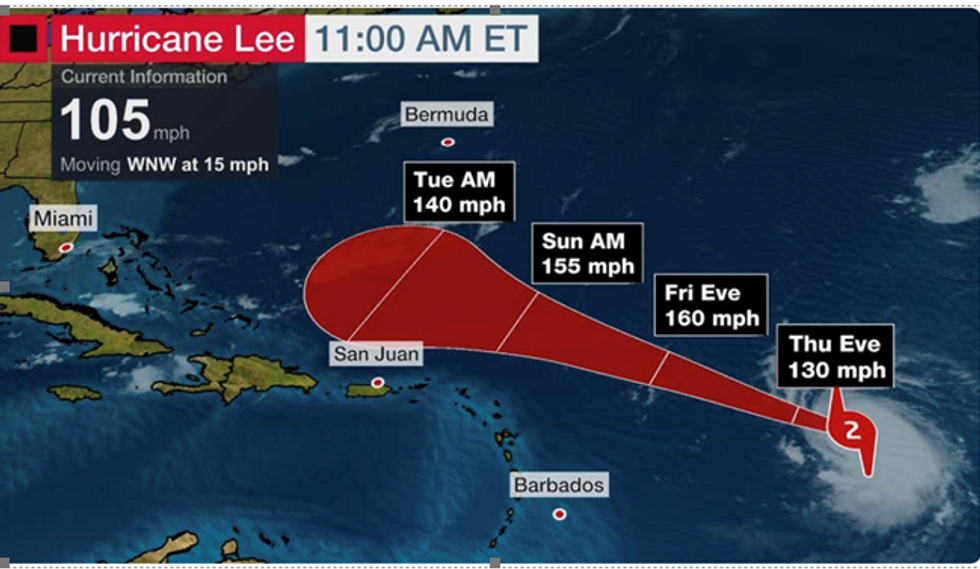 Hurricane Lee track
The Weather Channel
Huge sea swells drawn up by the storm has, however, put coastal regions on alert for rip tides and a monster sea surge.
The National Hurricane Centre (NOAA) said the storm is 'rapidly intensifying' into a well-defined hurricane with a tell-tale churning eye.
Weather Company meteorologists think it will deepen into a category-5 storm today with its track governed by winds between the Bermuda-Azores high pressure system and the jet stream.
A spokesman said: "Hurricane Lee is rapidly intensifying and is forecast to reach Category 5 intensity by Friday, then pass north of the Leeward Islands.
"Its future beyond that is uncertain regarding potential impacts later next week in Bermuda, Atlantic Canada and possibly parts of the Northeast Seaboard."