Mark White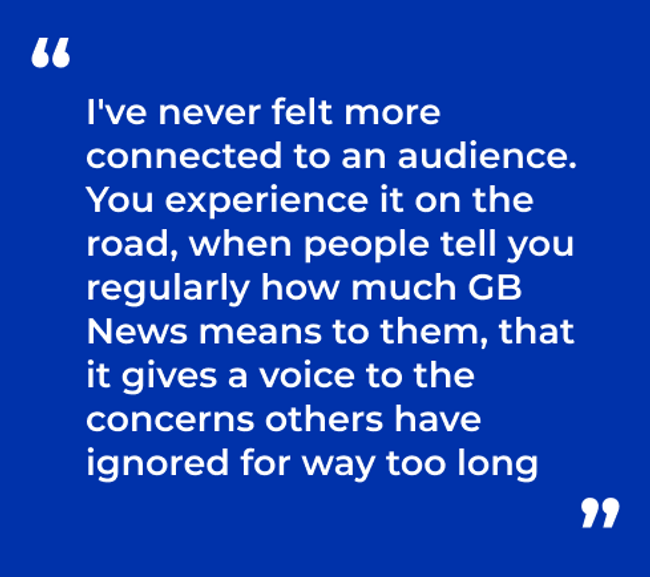 @markwhiteTV
After three-and-half decades in journalism, I feel so incredibly privileged to still be on the frontline of story telling.
That buzz that comes with knowing you've got hold of a good scoop, or trying to disseminate the complexities of a breaking news event live on air, is still there.
It wasn't always like this. I was on my way out of journalism at one point, and it took a global tragedy to remind me of the vital role and force for good that my profession fulfils.
It was Boxing Day 2004 when the newsdesk called to tell me to prepare for a rapid deployment to south-east Asia.
Even at this early stage, the reports and images coming out of the region were horrifying.
Holidaymakers and locals in multiple countries caught up in a huge Tsunami, sparked by a powerful earthquake off the Indonesian island of Sumatra.
Until that phone call from the office, I was mulling over the wording of my resignation letter, one I planned to email to the boss just after the New Year.
But for that moment, all the career introspection was parked. The scramble was on to get everything packed for what I was told would be up to 10 days away in a disaster zone.
They weren't kidding. My destination was the city of Banda, in Aceh province on Sumatra, the closest city to the epicentre of the massive 9.3 magnitude quake.
As we flew into the small regional airport in the countryside a few miles from Banda, the scenes were utterly chaotic.
Military and civilian aircraft from many countries queuing up to offload their supplies, equipment and their human cargo of aid workers, military and other volunteers. And among them, hundreds of journalists from around the world.
The border guards, who at any other time would have been agonisingly methodical in their security checks, just waved us through.
They were fighting an insurgency in the province at the time nature decided to intervene. These guards were normally anything but media friendly.
But here they were, shaking our hands, ushering us quickly out of the airport and down towards the city.
That change in posture, from suspicion to gratitude, was born of their desire to draw on journalism's biggest strength, the ability to get the word out, to bring global attention and assistance to their devastated community.
I'll never forget the images as our convoy of vehicles snaked down the main road on the outskirts of Banda.
For what seemed liked several miles, hundreds of dumper trucks lined the opposite carriageway.
Then the sudden realisation these vehicles weren't dumping rubble, but the dead of Banda, in big long trenches along the side of the road.
There was no other option. Half the population of 250,000 was either dead or injured. What was already a humanitarian disaster was rapidly becoming a pubic health emergency.
In close to 10 days of reporting from Banda, living in an earthquake-damaged house, with only a dribbling tap of cloudy brown water and empty KFC bucket to wash with, it was a pretty miserable assignment.
But it was also the most incredible experience, and one I'll never forget.
I'll always remember, the local fixers who looked after us as drivers, interpreters and guides, with their zen-like calmness, their generosity and their surprisingly good humour, despite everything that happened to their community, their families and their friends.
We found amazing, often harrowing, but also uplifting stories that really resonated back in the UK and around the world.
Like the father returning from work in his jeep, about to cross the river to his family home on the other side, when suddenly he sees the massive tsunami wave in his rear view mirror.
He floored it, managing to stay ahead of the water. But in that same rear view mirror, he saw his home engulfed by the wave, his wife and children lost for ever.
Death and destruction was everywhere around this devastated city.
For days after we arrived, many of the bodies still lay in the streets. The task of recovering them was immense.
But for the many deeply harrowing stories, some of them just too traumatic to tell, there were others that demonstrated the triumph of the human spirit over seemingly insurmountable adversity.
I know that telling those stories made a real difference to the plight of these people. The images on the news helped inspire a huge international response.
More than $14 billion was raised to help the victims of the tsunami.
It took me quite a while to fully process and deal with what I'd witnessed in Indonesia.
But it did restore my faith in a profession that, especially these days, is often maligned and treated with suspicion and hostility.
That's not to say everything is right with journalism at the moment, far from it. But in its purest form - straight story telling - it is far more often than not, a force for good.
When I find myself becoming a bit disillusioned with the direction of travel of the mainstream media.
I sometimes think back to my experiences in Banda.
For the most part, it's helped remind me of what's important and the fundamentals of the job.
But in the Summer of 2021, I found myself back in the head space I'd occupied a decade-and-a-half earlier.
I'd been increasingly locking horns with my then bosses over the types of stories I was delivering.
Much of my journalism saw me reporting on law enforcement.
Over the years, police forces and other agencies had come to trust that I would report fairly, and would often grant me exclusive access to film aspects of the job the public doesn't always get to see.
I'm a bit old fashioned, and maybe a bit naive. But I honestly believe, despite the repeated scandals around policing, the vast majority of those I've met over the years are out to do the very best they can for their communities.
I'm convinced that most people around the country agree with me, that those charged with protecting us are doing an enormously difficult job in the best way they can.
Despite this, the focus for much of the media is on exposing the divisions, a fixation that institutional racism and deep-seated corruption is rooted to the core of policing and many other organisations and government departments. I simply don't agree.
And yet, while those same media organisations often fall over themselves to expose the wrongdoing and injustice within our big instructions, they're often silent on other issues that matter deeply to ordinary members of the public in communities right across the country.
It is one of the main reasons I moved to GB News. For me, the People's Channel is more than just a catchy slogan.
I've never felt more connected to our audience. You experience it on the road, when people tell you regularly how much GB News means to them, that it gives a voice to the concerns others have ignored for way too long.
In senior management circles elsewhere in the media, I know that at a fundamental level, they still don't get it.
They tell themselves that the story selection, the self-censorship on which stories they'll cover, comes from a greater sense of responsibility, a desire not to stoke resentment and anger in certain communities.
But in reality, all they succeed in doing is fuelling deep suspicion of the media, a sense that people are not being told the truth.
Since joining GB News, I have never been pressured to tell a story in a certain way. They leave it up to me to find and report on the subject matter I think is important to our audience.
And for me, that's anything. No subject is off limits.
And like the good people of Banda Aceh helped reinstill in me back in 2004, that's straight and honest story telling.
That's why I'm proud to be GB News' Home and Security Editor.