Cameron Walker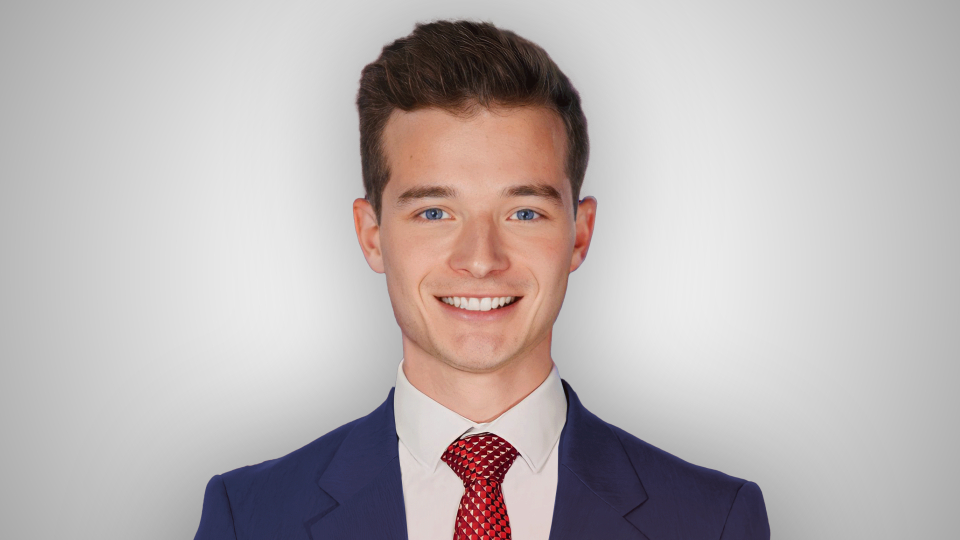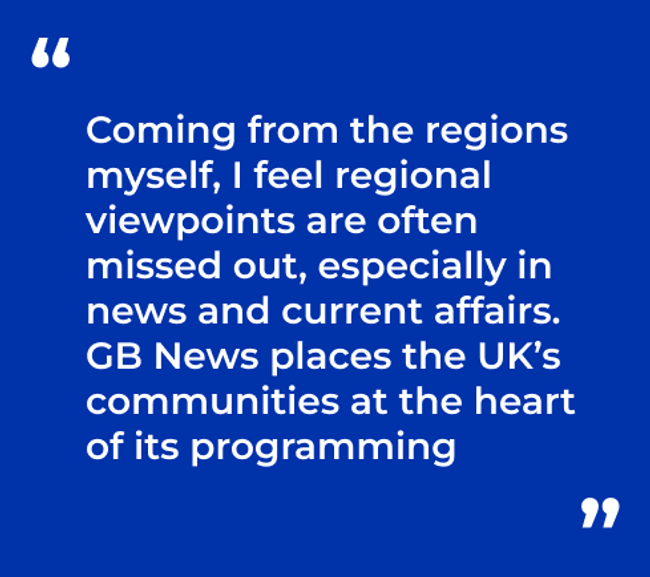 @CameronDLWalker
I grew up in Warwickshire where I spent my Saturdays performing at a local theatre group. I think my parents would say I was a curious child; I loved watching behind-the-scenes documentaries about how films and television programmes are made.
At school, I enjoyed singing in the choir, theatre, and swimming. I was never very good at ball games – I was much more comfortable in a pool!
When I was studying Broadcast Journalism at Nottingham Trent University, I won a choral scholarship which meant my singing lessons were funded. Best of all, being in the choir meant we toured the world. I was lucky enough to perform in some amazing countries - South Africa, China and India were the highlights.
In my final year at university, I covered Prince Harry and Meghan Markle's first visit to Nottingham as a newly engaged royal couple. Sending back my copy and video clips to the student newsroom gave me a real buzz. I think that sealed my ambition to become a royal reporter one day. For my dissertation I produced a TV documentary on male teenage suicide which was nominated for a Royal Television Society award.
When I graduated, I managed to secure a traineeship at ITV News, which was amazing. I was posted to Jersey in the Channel Islands for a year to learn how to be a TV reporter and producer. Then I moved to London and spent a couple of years at Good Morning Britain.
When I heard that GB News was launching, I was immediately drawn to its ambition to place the UK's communities at the heart of its programming. Coming from the regions myself, I feel regional viewpoints are often missed out, especially in news and current affairs. I started as a producer at GB News soon after it launched and worked my way up to become the channel's first Royal Reporter in April 2022.
What do you enjoy about being a royal reporter?
Every day is different. One day I could be producing an emotive feature on a royal visit to a children's hospice, the next I could be at the Highland Games in Balmoral. Last time I was there, I even tried my hand at some of the games and ended up in a wheelbarrow on live television. It's the variety of topics that keeps me on my toes – the foreign tours are fun too!
Who is your favourite member of the royal family?
Princess Anne, The Princess Royal. She is by far the hardest working, if you count the number of engagements each year, she's just phenomenal at getting on with the job. No nonsense, no fuss.
What was it like, covering the death of the Queen?
I knew would happen one day, but you can never fully prepare for it. I am very proud of GB News' coverage, especially when we were live in pubs and community centres across the country.We call ourselves The People's Channel because we really do focus on the people around the country and their reactions to royal events.
What advice (if any) would you give your younger self?
Don't worry as much! Be prepared to take risks and live in the moment.
What career would you have pursued if it hadn't been for the newsroom?
Definitely something creative, perhaps in the film industry. Not necessarily acting, but something involving being in a studio.
What's your biggest accomplishment outside work?
Running my first 10k meant a lot to me. I hated sport at school and had a real phobia of running. It took me a few years to get into running, but once I pushed through the 'mental block' I discovered I had it in me after all.
Your most memorable moment in your career thus far?
At ITV, chasing Boris Johnson down the street as he cycled away is something I am not going to forget in a hurry. I wasn't stalking him, I was trying to ask him questions about Brexit! Covering major royal events like the Platinum Jubilee and the Queen's death will also stay with me forever.
Tell us something nobody knows about you?
I am half Scottish and spent parts of my childhood summers on the west coast of Argyll.