Published: 02/11/2022
-
14:46
Updated: 14/02/2023
-
10:33
People in Scotland are "hostages in a territorial British colony", a pro-independence MP has suggested.
Neale Hanvey, Alba Party MP for Kirkcaldy and Cowdenbeath, made the remarks as he pressed Rishi Sunak at Prime Minister's Questions.
---
Mr Hanvey told the Commons: "The Prime Minister will know that it's Scotland's energy resources that feed corporate profits and keep his His Majesty's Treasury pumped full of cash to the tune of £8 billion in the last nine months alone.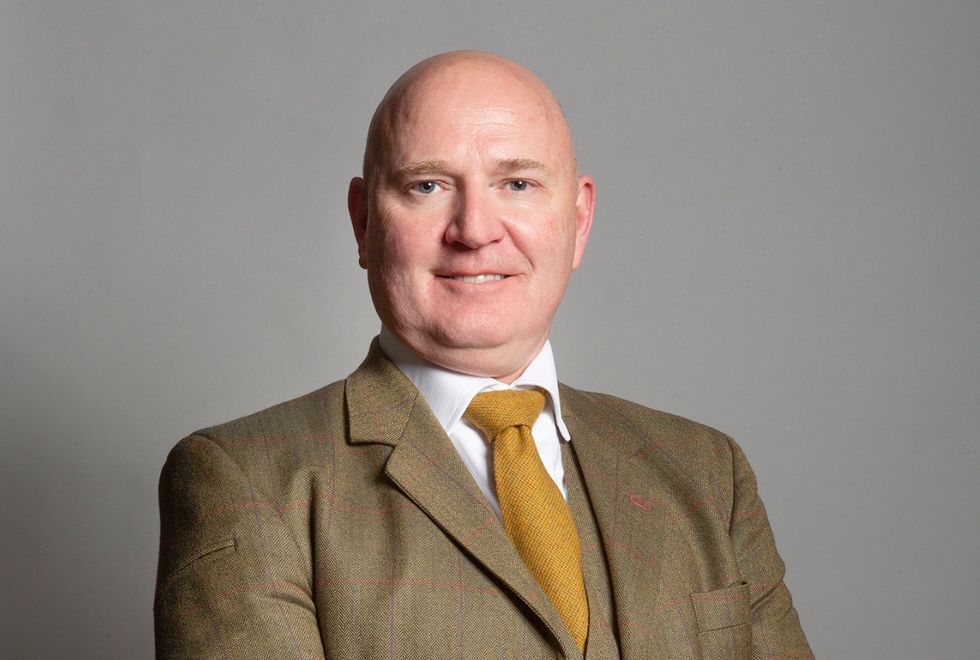 Neale Hanvey
Parliament
"In return, candidates in the summer Tory leadership contest tried to outdo each other in their contempt and hostility to Scotland's democracy.
"So, without falling back on the 'you've had your vote' trope, can the Prime Minister tell me, is Scotland in a voluntary and respectful union of equals as claimed in 2014, or are we hostages in a territorial British colony?"
Prime Minister Mr Sunak replied: "What people across Scotland rightly want to see is both their governments working constructively together to improve their lives.
"That's what we will do on this side of the House and part of that is actually supporting Scottish energy producers, which he is right have a vital role to play in enabling our transition to net zero and improving our energy security, and those Scottish companies will have our full support."
Elsewhere during PMQs, SNP Westminster leader Ian Blackford claimed Mr Sunak has "repeatedly refused" to say whether he will uprate benefits and pensions to match rising food prices and fuel bills.
The Prime Minister faced calls to honour earlier commitments as food inflation soared to a record 11.6 percent in October, with basics such as tea bags, milk and sugar seeing significant price rises.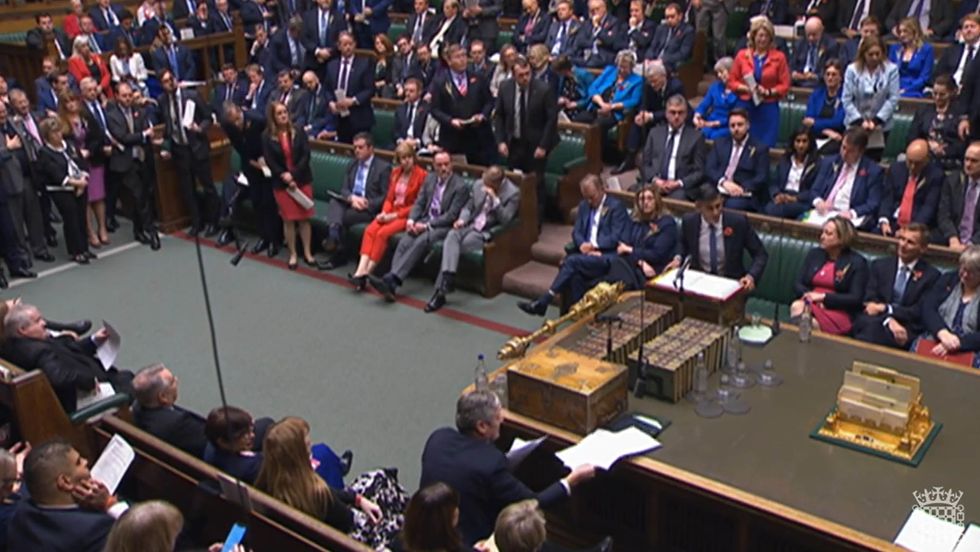 Rishi Sunak speaking during PMQs
House of Commons
According to the British Retail Consortium Nielsen Shop Price Index, fresh food prices are now 13.3 percent more than last October, up from 12.1 percent in September.
Mr Sunak insisted that "fairness and compassion" will be at the heart of decisions to uprate benefits in the Autumn Statement on November 17.
Mr Blackford said: "In May of this year, the new Prime Minister told this chamber, and I quote, 'I can reassure the House that next year's benefits will be uprated by this September's CPI and the triple lock will apply for the state pension'.
"But last week the Prime Minister repeatedly refused to say if he would keep to a promise that he made only five months ago.
"Prime Minister, people don't need to hear any more spin about compassionate Conservatism; people just need a straight answer to a simple question: will he keep his promise and lift benefits and pensions in line with inflation?"
Mr Sunak replied that it "would not be right to comment on individual policy measures" before the Autumn Statement, adding: "I think everyone knows we do face a challenging economic outlook and difficult decisions will need to be made.
"What I would say is that we will always, as my track record as chancellor demonstrates, have fairness and compassion at the heart of everything we do."
Mr Blackford went on to call for a "proper windfall tax" on oil and gas producers, in light of BP's rocketing profits.
He said: "The Prime Minister keeps telling us that difficult decisions need to be made, but austerity 2.0 is not a difficult decision, it is what it has always been: a Tory political choice to hit the poorest hardest.
"In the week that BP saw quarter profits of £7.1 billion, why not take the easier decision to bring in a proper windfall tax?"
Mr Sunak replied: "As chancellor, I introduced a new levy on oil and gas companies because I believed that was the right thing to do, but where we will always differ is we believe our North Sea producers do have an important role to play in our transition to net zero.
"They are an important source of transition fuels and we will make sure that we support them to invest in exploiting those resources for the British people."