Published: 09/05/2023
-
11:27
Aldi has unveiled a new chocolate bar that's "practically identical" to the iconic Cadbury's Freddo.
Over the years, the Cadbury's bar has gained notoriety for its legendary green frog who is emblazoned on purple packaging alongside red writing.
---
But Aldi has produced what seems to be a carbon copy of the Freddo chocolate by launching the Deeno the Dinosaur bar, which is also green under red letters, although the wrapping paper is blue.
Apart from the choice of animal and packing colour, the only other differences between the two chocolates appear to be the price and size.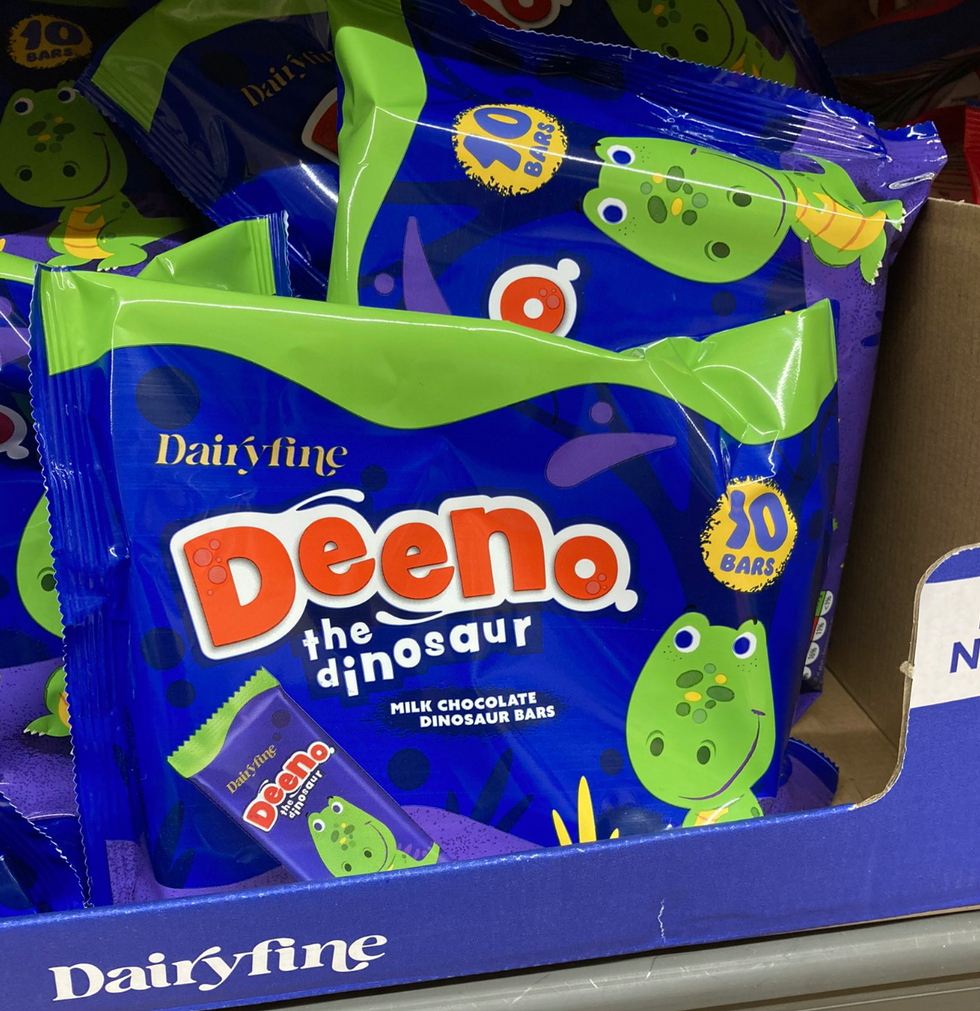 Aldi's version of Cadbury's iconic Freddo bar - Deeno the dinosaur@DonnaBrough3
Aldi's ten-pack costs £1.75 (17.5p per bar), while a five-pack of Freddo's is £1 (20p for each frog.)
But a single Freddo and Deeno bar both weigh 18 grams. Eagle-eyed shoppers were quick to pick up on the striking similarities between the supermarket's version of the Freddo bar and flocked to social media to discuss them.
One consumer said: "Freddo's gonna be fuming. Aldi just love a ruck."
While a second bemused user added: "How do Aldi get away with it? Can't wait to try, but even the packaging is practically identical, haha."

Neither Aldi nor Cadbury's have spoken on the uncanny comparison yet after being approached for comment by The Sun.
However, Aldi did highlight a difference between the bars on social media when a user compared them on Twitter in March. Alongside a snap of the chocolate, Aldi insisted: "It's a totally different animal."
And there might be a different variation for shoppers on the way in future as Aldi said they'd contemplate a fan's idea to produce a caramel version on the same post.
It's not the first time Aldi have been accused of plagiarism. The supermarket was taken to court in 2021 by Marks and Spencer who insisted Aldi's Cuthbert cake resembled their Colin the Caterpillar.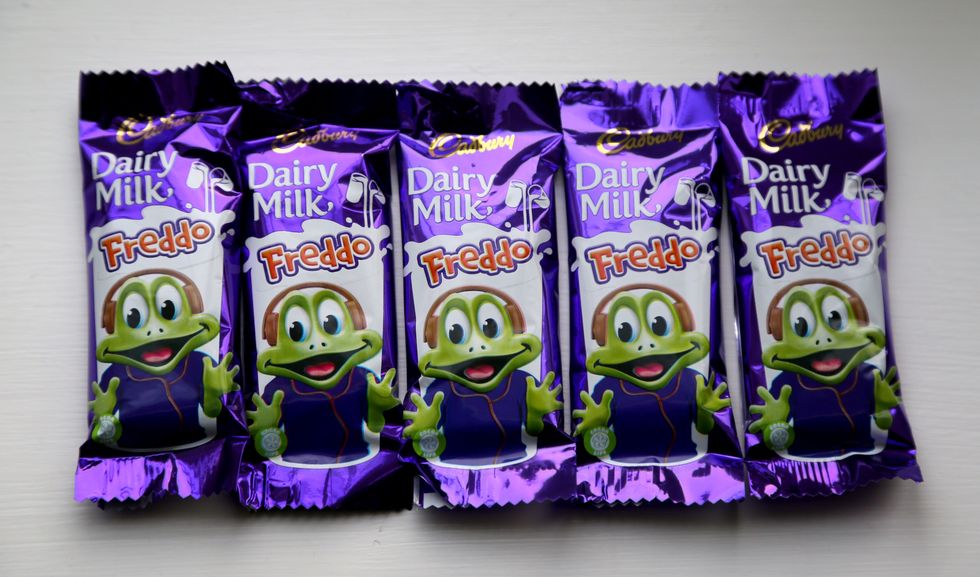 The Freddo bar consists of a green frog on purple packaging under red writing
PA Media
However, the two brands reached a high court settlement and both cakes remained on the shelves in the respective supermarkets.
The row between the reared its head again last week when Aldi launched an ad with revellers dressed as caterpillars, culminating in a stand-off between the Colin and Cuthbert cakes, as the price differences popped up on the screen.
And a third shopper predicted trouble ahead for the latest Aldi replica Deeno, saying: "Colin and Freddo vs. Cuthbert and Deeno. It'll be a bit like in Jurassic Park……But with cake and chocolate."
Aldi's imitations of other companies' products stem beyond chocolates and cakes over the years, the supermarket also launched a knock-off version of Dolce & Gabbana's Light Blue fragrance that costs £55, named The Essence, for a fraction of the cost - at £4.