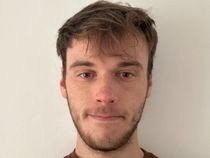 Holly Willoughby is "taking a page out of the Meghan Markle playbook" with her statement on This Morning regarding the Phillip Schofield scandal, according to the Mail on Sunday's Editor-at-Large.
The ITV presenter used her first appearance on This Morning in over a week to address her former co-presenter admitting to an affair with a much younger colleague.
---
In an emotional address, Willoughby said the events that led to Schofield's departure left her "shaken, troubled, let down and worried".
In interviews last week, Schofield told The Sun and the BBC that Willoughby was unaware of the "unwise, but not illegal" affair, and apologised for lying to her.
Speaking on GB News, the Mail on Sunday Editor-at-Large Charlotte Griffiths took aim at Willoughby's comments, saying they were reminiscent of a typical Meghan Markle comment.
She told Mark Longhurst: "When she said, 'but firstly, how are you doing?' I just thought it was straight out of that Meghan Markle playbook. You know, 'are you OK?'
"It was scripted clearly, when she said 'deep breaths', even that bit was clearly scripted but she's kind of damned if she does, damned if she doesn't.
"If she'd spoken straight from the heart we probably have criticised her then as well.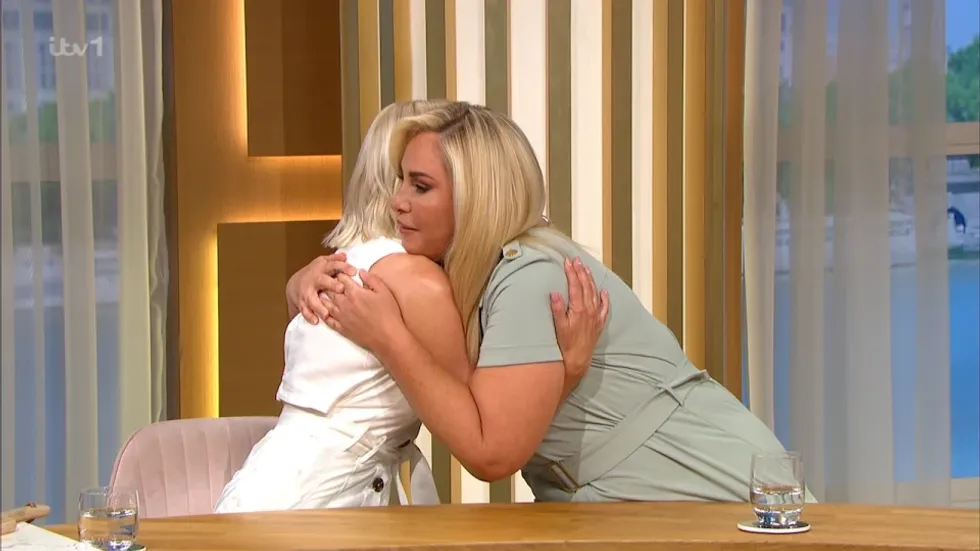 Holly Willoughby was comforted by her new co-host Josie Gibson after making the statementITV
"It was almost an impossible task and I was quite pleased she didn't go hell for leather on the hamminess and do a full Matt Hancock fake cry, she nearly got there.

"It was hammy, it was a bit give me strength. But she she played it pretty well and she couldn't not say anything. So you know what can she do really?"
Schofield was dropped by talent agency YMU after the revelation, he also quit ITV and This Morning.
Seated next to her temporary co-host Josie Gibson, Willoughby said: "Josie, thank you for being here. Right, deep breath."
She continued: "Firstly, are you OK? I hope so. It feels very strange indeed sitting here without Phil. And I imagine that you might have been feeling a lot like I have – shaken, troubled, let down, worried for the wellbeing of people on all sides of what's been going on, and full of questions."
Dressed in a sleeveless white buttoned dress, Willoughby continued: "You, me and all of us at This Morning gave our love and support to someone who was not telling the truth, who acted in a way that they themselves felt that they had to resign from ITV, and step down from a career that they loved. That is a lot to process.
"And it's equally hard to see the toll that it's taken on their own mental health.
"I think what unites us all now is a desire to heal, for the health and wellbeing of everyone."
Schofield has spoken about the toll the fallout of the scandal has had on his mental health, telling The Sun it has had a "catastrophic effect" on his mind and he is currently getting by "hour by hour".
In a statement she wrote herself, Willoughby thanked viewers for their support, saying: "I hope that as we start this new chapter, and get back to a place of warmth and magic that this show holds for all of us, we can find strength in each other.
"And from my heart, can I just say thank you for all of your kind messages and thank you for being here this morning.
"Myself, Josie, Dermot (O'Leary), Alison (Hammond), Craig (Doyle), and every single person that works on this show will continue to work hard every single day to bring you that, this show that we love."