Novak Djokovic: Roger Federer and Rafael Nadal's treatment of tennis star is baffling and bizarre
Novak Djokovic is back on top of the tennis world.
The Serb had gone into the recent US Open somehow facing scrutiny after failing to beat Carlos Alcaraz in the final of Wimbledon back in July.
---
Some believed Djokovic to be a faded force. Others felt he lacked the hunger to continue to dominate the sport.
Those suggestions are laughable, however, and Djokovic has now silenced all his critics after a storming campaign in New York that has seen him return to the top of the tennis standings - and the world.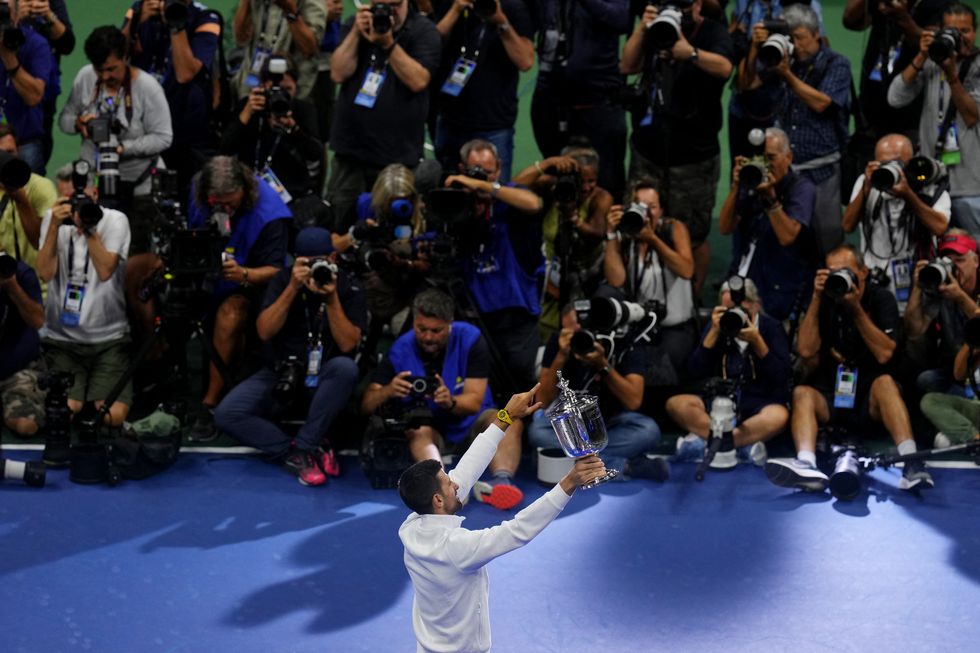 Novak Djokovic won a record 24th Grand Slam title at the US Open earlier this month
PA
The Serb has lost none of his swagger, nor his appetite to conquer all before him.
That was evident as he powered his way to Grand Slam No 24, a height nobody ever expected him to reach when he trailed Roger Federer and Rafael Nadal for so long.
When Djokovic won a 23rd Grand Slam at the French Open earlier this year, both Federer and Nadal congratulated him.
"I thought what Novak did is incredible," Federer said.
"Honestly, it's great for tennis, great for sports when tennis writes its own history and keeps on adding to it like we've seen with Serena Williams as well, Rafa then myself and now with Novak."
Nadal stated: "Many congrats on this amazing achievement, Novak Djokovic.
"23 is a number that just a few years back was impossible to think about, and you made it! Enjoy it with your family and team!"
Yet what is baffling is that neither player has congratulated Djokovic in the wake of his latest triumph.
Nadal was asked about his rival earlier this week. Still, however, he refused to dish out praise.
Instead, he stated: "I believe that, within my means, I have done everything possible to ensure that things go as smoothly as possible for me.

"Novak could be frustrated because he lives everything more intensely and that's why he's the best."
Sure, there was some praise by calling Djokovic 'the best'.
Yet it's still strange that he didn't reference the recent US Open win. Still no congratulations, at least, no mention of a win that has shattered yet more tennis records.
Then there's Federer, who hasn't said a word.
That's something that's even more bizarre given how he hailed Coco Gauff for her own victory 24 hours previously.
It's strange. Both Federer and Nadal are class acts, tennis players whose exploits off the court have been as hailed as on them.
When it comes to Djokovic, however, they appear to have a blind spot.
Everybody was congratulating the 36-year-old after the US Open. Not just for winning the trophy but for drawing level with Margaret Court on 24 Grand Slam titles, a feat nobody else in the Open Era has managed.
That two of tennis' titans didn't deem him worthy of even a short message is baffling and bizarre.
LATEST DEVELOPMENTS: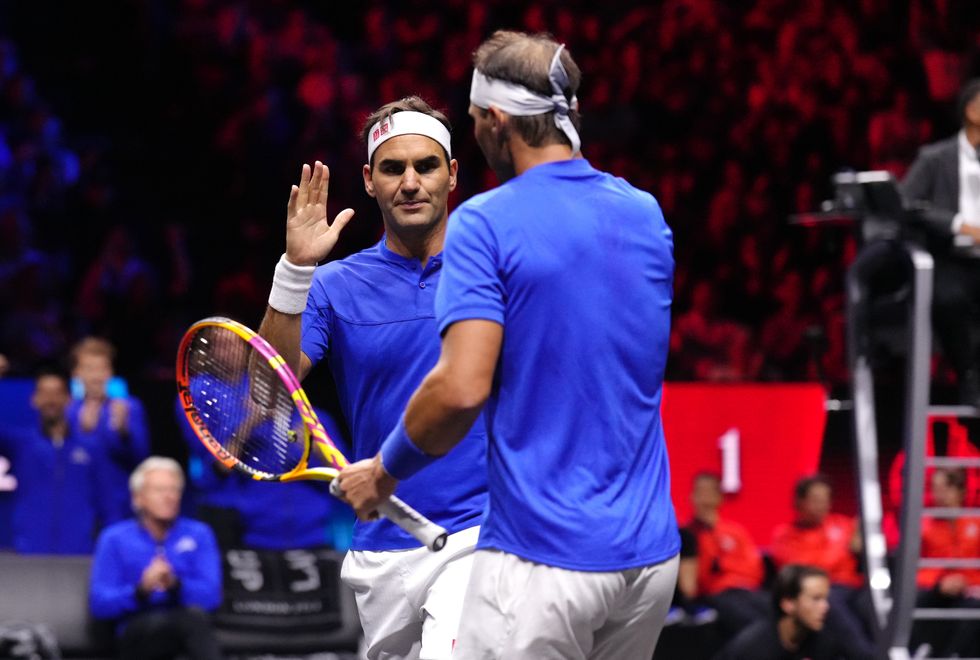 Roger Federer and Rafael Nadal haven't congratulated Novak Djokovic on his recent US Open triumph
PA
Djokovic is unlikely to care, though. He's bettered both men and, judging by his performances at Flushing Meadows and his own words, isn't likely to stop any time soon.