By Ben Gibbons
Published: 29/06/2022
-
13:24
Updated: 14/02/2023
-
10:54
Tony Blair has outlined his own view on Brexit, its execution and the path forward.
Sir Tony was speaking on the "The Rest is Politics" podcast hosted by former Director for Communications and Strategy Alastair Campbell and former cabinet minister Rory Stewart.
---
The former Prime Minister campaigned fervently against the move to leave the European Union, and was an important supporter of the plan to have a second referendum.
Sir Tony, on the podcast, stated that "You can't reverse the decision, it's done, for this generation its a settled argument."
However, he did find much to criticise about the government's handling of the withdrawal, highlighting that "We were told we would have a quick and easy trade deal with the US.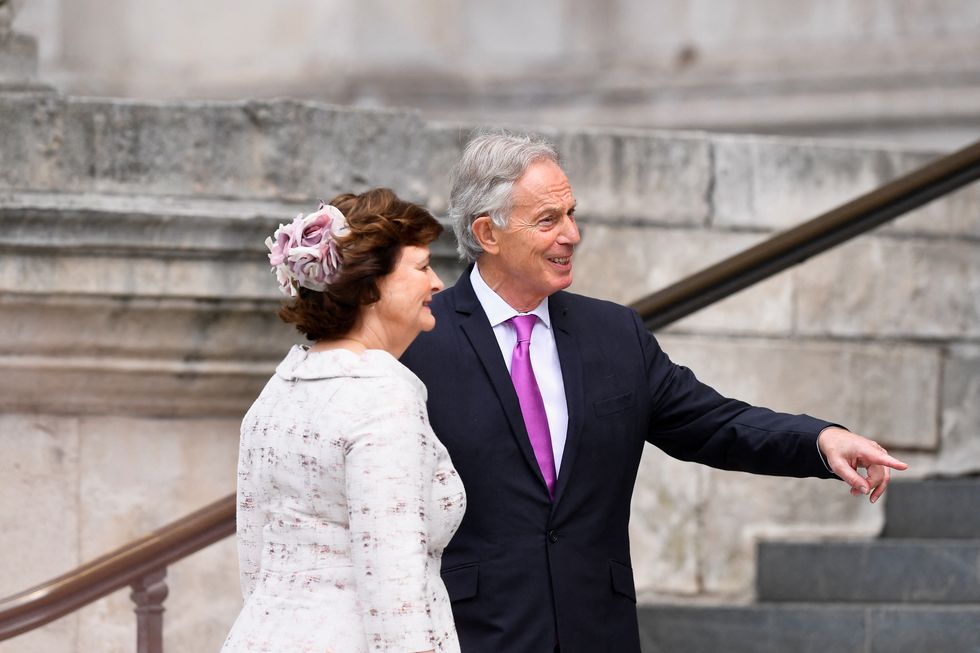 Tony Blair and Cherie Blair
TOBY MELVILLE
"We don't even have the outlines of one now."
Sir Tony also condemned the Northern Ireland deal, saying: "We were told this Northern Ireland deal… was an excellent deal that solved the problem.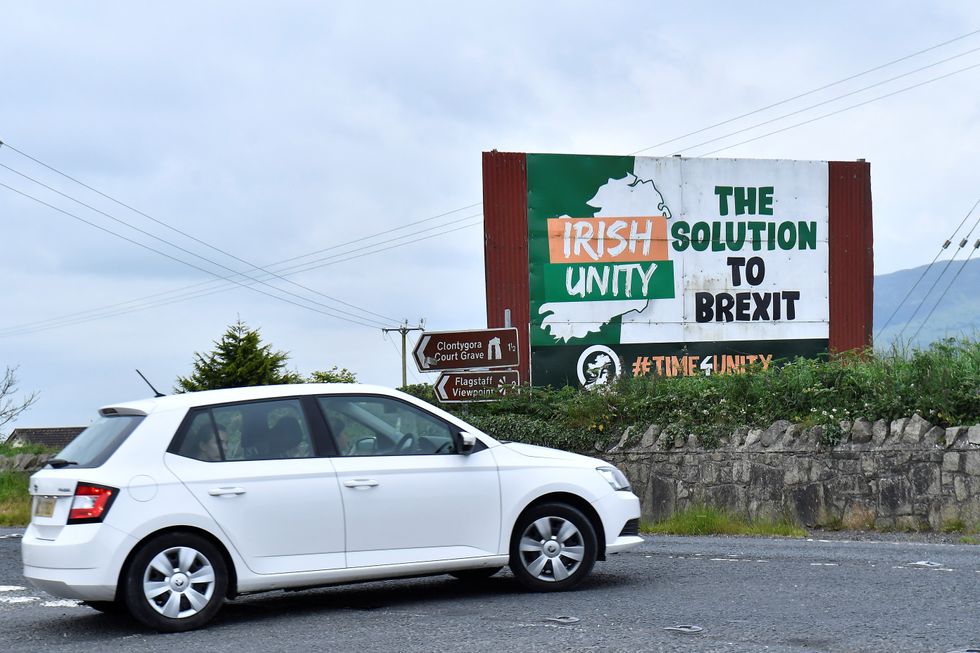 A Brexit poster in Ireland
CLODAGH KILCOYNE
"What we now know is that not merely is it not an excellent deal but at the time they knew perfectly well it wasn't".
The former Prime Minister also derided those who had denied that a drop in GDP was likely as a result of Brexit.
He stated "We were told it was project fear, that you were going to have a drop in GDP, I mean, the figures are all there".
When asked about what he would do if he was implementing Brexit presently, Sir Tony highlighted three key areas.
"You've got to fix the Northern Ireland Protocol… You've got to fix the trade relationship… You need to build pillars of cooperation".
Sir Tony and Alastair Campbell agreed that the government was not pursuing any of these goals effectively.
During his premiership, Tony Blair kept the country out of the Eurozone, and kept the sterling as national currency.
However he did declare his support for Europe as a political community in his third term, and considered holding a referendum on the ratification of the EU constitution in 2004.