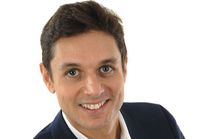 Arctic winds will trigger a -5C April mini-freeze before a tropical plume brings the hottest spell of the year so far.
Northerly winds next week threaten a "shock to the system" with snow possible across the highlands of Scotland, northern England and Wales.
---
However, a dramatic U-turn in the run up to the Coronation bank holiday will see Britons stripping off for a 24C blast of "proper T-shirt" weather.
The start of next week will bring a last taste of winter before spring sunshine arrives ahead of the weekend.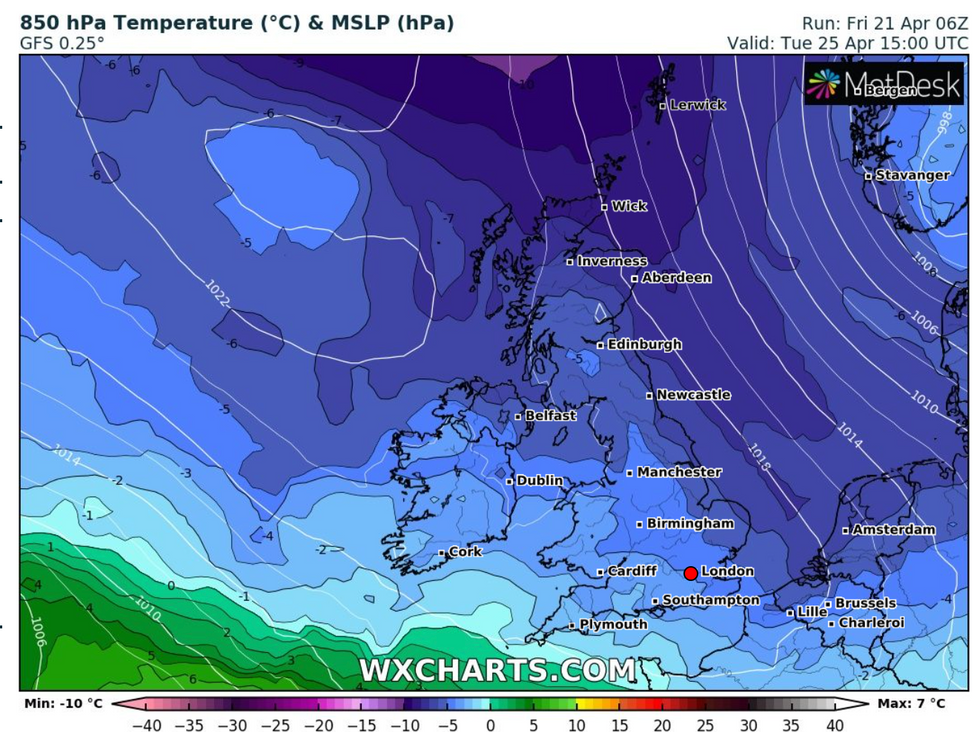 The weather will turn after cold temperatures this weekend
WX Charts
Jim Dale, meteorologist for British Weather Services, said: "The next few days are going to feel cold as we enter a northerly airflow, and this could bring frosts to the north and even some snow over exposed highlands and glens.
"Then, the weather will turn warmer through the end of the week as the wind direction changes to a southerly.
"There is some indication that into the start of May and the Coronation, it could start turning significantly warmer. We are looking at proper T-shirt weather.
"For the Coronation itself, it is still early, but the signs are there for warmer weather through the start of next month. We could get 22C, 23C or even higher."

Weather models show temperatures in parts of the country plunging to -5C after the weekend.
Low pressure to the northeast will open the floodgates to a bitter blast from the Arctic, forecasters warn.
Met Office meteorologist Alex Deakin said: "Winds will come from the north bringing a colder feel across much of the UK on Monday.

"We have a bit of a scrap going on, but the northerly wind will win out through the start of next week.
"Northerly winds will bring quite a shock, and it is likely to bring some wintry showers.
"There will be an ice risk as we go through Sunday night and into Monday.
"It will be quite a shock to the system after 21C earlier this week."
However, the battle between the tropical south and the polar airstream will eventually nudge the mercury upwards, he added.
He said: "The colder air may spread a little further south by Tuesday, but then the milder air will eventually win out as we go through Wednesday and Thursday.
"It's likely to start pretty cold next week, but then it will start turning milder from the southwest."