Ronnie O'Sullivan has said he's 'preparing for death' after beating Luca Brecel to win a fourth straight Shanghai Masters title on Sunday.
The snooker icon won 11-9, having trailed 4-3 earlier in the match.

---
O'Sullivan was able to reign supreme after breaks of 143 and 120, while he also took three consecutive frames as he battled his way to victory.
The 47-year-old doesn't plan on keeping his trophy, however.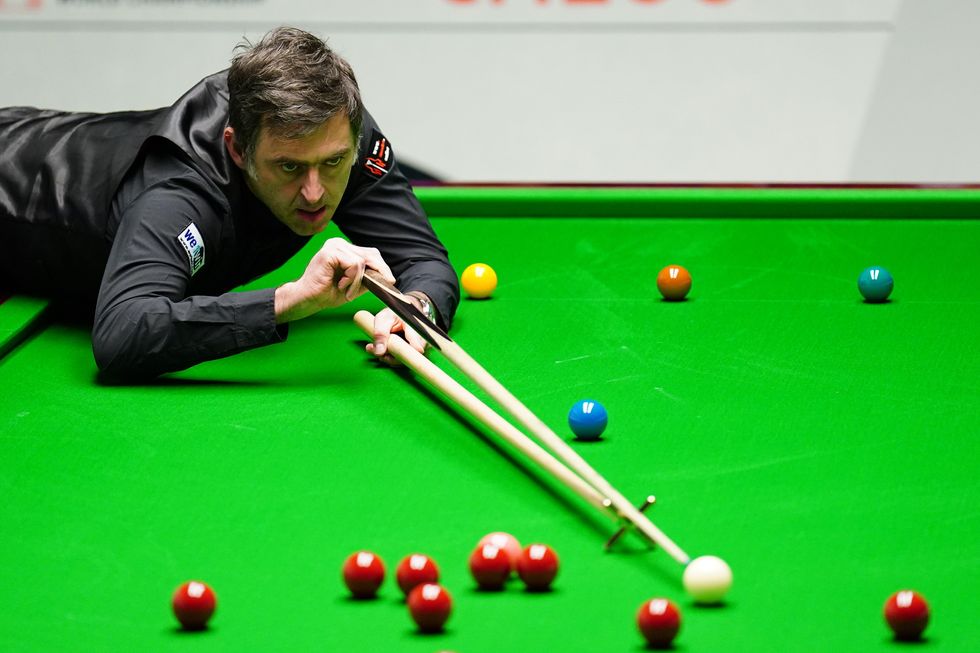 Ronnie O'Sullivan has claimed he's 'preparing for death' after winning the Shanghai Masters snooker crown
PA
O'Sullivan revealed after his win over Brecel that it would be staying in the Far East, while also joking he was 'preparing for death' as retirement creeps closer.
"I'll be giving the trophy to my friend who is opening up a club here. It will be staying in China," he said
"I always give them away. My mate Paul's got one, I gave one to a kid in the crowd.
"I'm not really bothered about trophies. I've sold quite a few of them - I don't want any memorabilia left by the time I'm 70 or 80.
"I'm preparing for death - part of that is I don't want no snooker stuff - waistcoats, cues, it's all going to go."
O'Sullivan was taking part in the first World Snooker Tour event in mainland China since 2019.
And he's now added to his haul of trophies, having previously won in Shanghai in 2009, 2017, 2018 and 2019.
O'Sullivan feels he wasn't up to scratch this year.
But he's glad he was still able to get the job done.
"It was one of those tournaments. I was well below par, but I played alright when I had to," he said.
O'Sullivan also praised Brecel, who beat him earlier this year at the World Snooker Championship in Sheffield.
"I'm not surprised Luca has done as well as he has," he added.
"He's not a surprise world champion. He's got an amazing gift to play this game.
"The performance he put on in Sheffield was unbelievable. He has improved a lot as a player and he loves the game.
"He has his girlfriend here with him and they seem to be having a great time. I wish I was at his stage of his career. He is a young man with a lot of years ahead of him.
"Snooker is getting bigger in China so it is a good time to be a professional snooker player."
He added: "When you are in the sweet spot and hitting the ball well it feels like an easy game. It feels like you can do what you want on the table.
"When you aren't, you get scared of even coming to the table. It is frightening.
"This game can be so difficult some days and others it can be so easy. I've gone two or three years without feeling that I'd missed a ball. I was flying.
LATEST DEVELOPMENTS: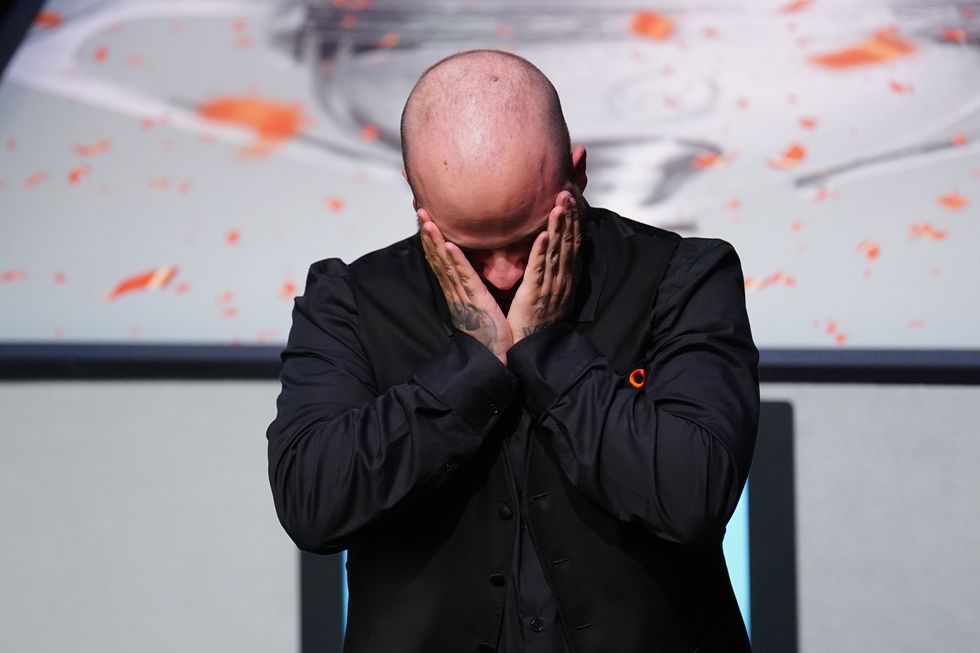 Luca Brecel was unable to beat Ronnie O'Sullivan in their snooker showdown on Sunday night
PA
"There were some balls out there that I was missing and I was laughing to myself."