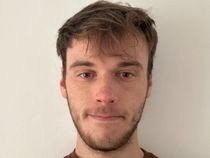 By Ben Chapman
Published: 04/02/2023
-
13:22
Updated: 04/02/2023
-
13:28
A NEW committee should be set up to help prevent a repeat of the Jo Cox and Sir David Amess murders, a Conservative MP has said.
James Sunderland, who was the last MP to see Sir David before he was killed at a surgery in his Essex-constituency, fears another tragedy could take place unless protection is stepped up.
---
In an exclusive interview with GB News, Sunderland said: "At the moment MPs are well looked after in terms of being on the Westminster estate, there is a ring of steel there, and we've got good security.
"But it's off the estate that concerns me, and I think we need a closer relationship with local police. I think we need to have a committee set up in Parliament, perhaps called a Parliamentary Security Committee, where all of the stakeholders that might be involved in protecting MPs are on that Committee.
"Let's face it, it isn't just MPs, it's also key workers, it's also MP staff, it's all those in the firing line on a daily basis. And I think we have to broaden the debate to make sure that all those are well protected in the course of their duties."
In an interview with Gloria De Piero, Mr Sunderland, the Tory MP for Bracknell, continued: "I was the last MP to see David Amess alive. We flew back from Qatar together, had a great trip, and he was dead thirty-six hours later.
"Kim Leadbeater, the Labour MP and a friend of mine, she's been outspoken recently about it and she's absolutely right. The threats are there, we're not sure what the threats are, but the threats are many, and I think it's incumbent upon all of us as MPs to do what we can to protect ourselves. But that's not just about physical protection, it's also about counter-surveillance, it's about understanding what the threats are, it's about briefings in Westminster, and becoming part of the solution. Because unless we're part of the solution for our own security, we'll always be at risk."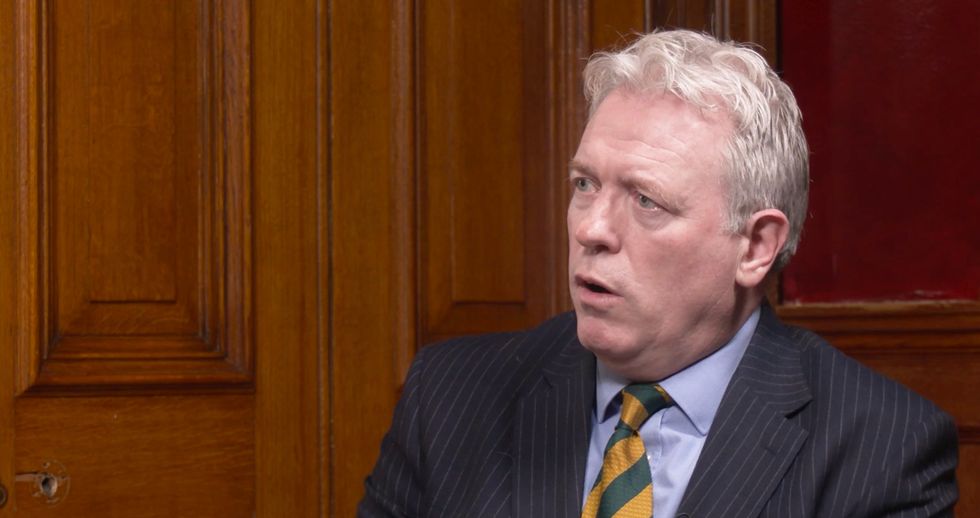 James Sunderland says he was the last MP to see David Amess alive
Image: GB News
Mr Sunderland said one of the things he was most careful about now, following his friend's murder, was advertising where he is meeting voters.
"I don't advertise surgeries in advance," he told GB News. "I have surgeries every week, but the location is never disclosed until the last minute. I'm quite open and free in the constituency, I'm very well looked after locally, the people of Bracknell have been fantastic to me. But ultimately, I think if you put yourself in a place and date and time, you're courting risk.
"We're also quite light on social media, so we are quite careful. We do take precautions. I'm never alone. The police are on call locally if we need that. But so far, thankfully, we've not had cause to call upon that support."
Mr Sunderland said online abuse he suffers is particularly toxic, and that social media firms need to do more.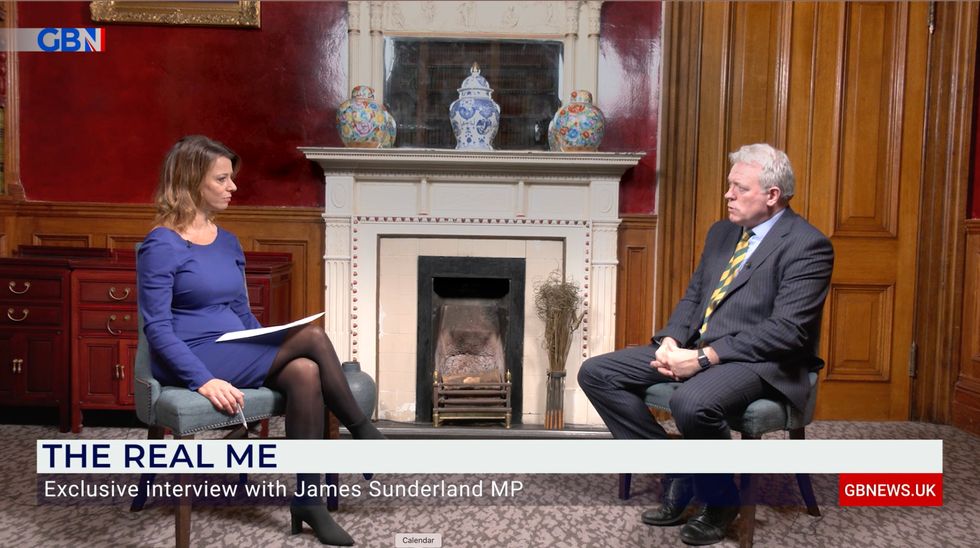 Image: GB News
He said: "I think the toxicity we see now online is very apparent and I think it's disappointing. MPs of all parties face that. It's abuse, it's vitriol. People attempt to degrade you; what they do is they try to defame you. They are looking for accusations, and what it does is stoke the fire of division and hatred and abuse. It's designed deliberately by political activists to make me and my colleagues, of all parties, look bad in the eyes of the electorate. It's a very dangerous game because what that does is raise the stakes. And of course, the debate that we haven't had yet is to what extent the level of online abuse might lead to physical abuse. I believe there is a connection. We have to dial the whole thing down and just make sure that politicians can operate freely without all that unnecessary toxicity that you see online."
On whether he felt social firms did enough he continued: "No. I think the Online Safety Bill going through at the moment is a good one. Online harms are there, of course it's more than just politicians, it's everyone, it's young children. But I think that the bosses of these online companies need to be better held to account for the material that appears online. If it's defamatory, vitriolic, abusive, it needs to be taken down very quickly."
Paying tribute to his friend Sir David, he added: "I became very close with David very quickly. He was a great mentor and friend to me. We travelled together, went to Goodwood together and to Qatar together. So, I thought the world of him. And about an hour before he was killed, he sent me a text. I laughed, it was brilliant. An hour later a colleague phoned me to say that he'd been stabbed in Leigh-on-Sea, and we heard later that afternoon that he'd been killed… and the world went numb. The risks are there, and I think that we can't afford to negate those risks. We have to manage those risks all the way through. And I think that at this point in time there's more work to do."
THE FULL INTERVIEW IS BROADCAST ON GLORIA MEETS FROM SUNDAY AT 6PM ON GB NEWS