By Max Parry
Published: 06/01/2022
-
12:37
Updated: 14/02/2023
-
11:19
Bob Stewart has told GB News how he cradled a girl injured in a bomb blast as she died.
Speaking to Gloria de Piero, the Conservative former British Army officer reflected on his time in the army, and the "most traumatic experience" of his life.
---
The Conservative MP recalled how a young girl, who had lost her legs and one arm in the attack, asked if she was going to die – and he told her she would.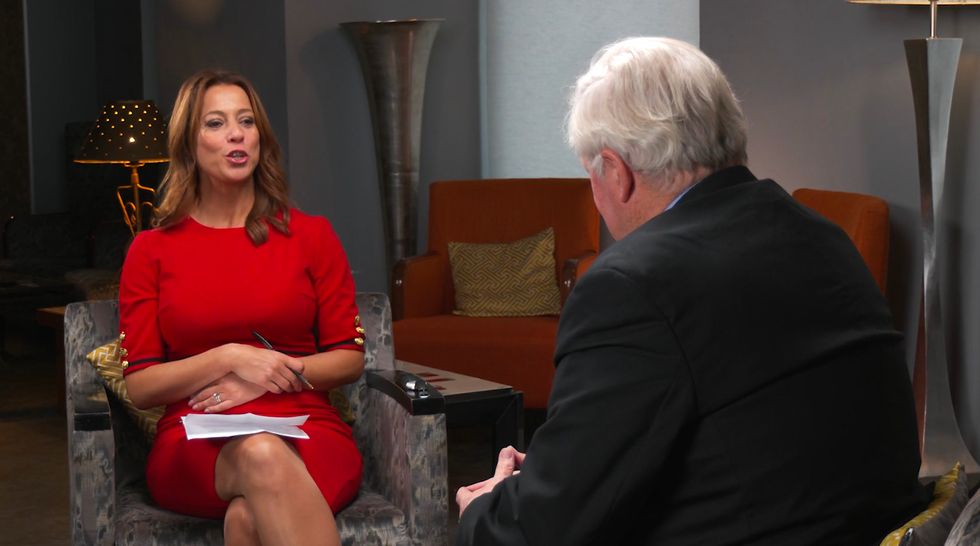 Bob Stewart spoke exclusively to GB News for The Real Me
GB News
Paramilitary group the Irish National Liberation Army was responsible for one of the largest death tolls of the Troubles in 1982.
They detonated a bomb at the Droppin' Well pub in Ballykelly, Co Londonderry, on December 6 – killing 17 people, including 11 soldiers and six civilians.
Former Colonel Bob Stewart, who was the incident commander at the scene, said his troops from A Company the 1st Battalion the Cheshire Regiment were "blown to bits".
Between the 1970s, 80s and 90s, Mr Stewart undertook seven tours of Northern Ireland.
Losing six of his men that night, the member for Beckenham, south east London, was at a bar where young people and off duty soldiers often went to.
He said: "Well, I wasn't commanding officer when the Ballykelly bomb went off on the 6th of December 1982, but it was the most traumatic experience of my life.
"When I was 32 years old. And 17 people were killed, 6 of them were my soldiers, 35 of my company of 120 were wounded."
"And I was the incident commander and a girl died in my arms.
"She was 18 and she'd lost both legs and an arm, and I spoke to her.
"When I found her, because I was there very quickly, when I found her on the ground, she was bleeding excessively, her boyfriend had run off.
"And I spoke to her, and I said something trite like 'Are you alright darling?'. I was 32, I'd discovered she was 18.
"She said, 'I think so'. And I spoke to her, and I said, 'Are you alright?' again. And she said, 'What's happened?'.
"I said, 'There's been a bomb'.
"And I held her as she died. So, if…I can't think of anything more traumatic than that in my life, than that actual incident. But there were others, not far off that."
Watch the interview in full on GB News from 12:00PM on The Briefing with Gloria De Piero.
Watch GB News: Freeview 236, Sky 515, Virgin 626.