Published: 20/04/2022
-
23:11
Nadine Dorries has claimed opponents are trying to get rid of Boris Johnson to reverse Brexit in an exclusive interview with GB News.
The Culture Secretary told presenter Dan Wootton: "There are a lot of people not involved in Westminster or politics who will think 'Brexit's done now, let's move on' but that's not what's happening in Westminster.
---
"There are people in Westminster including commentators, many individuals and organisations who are desperate to make sure the Prime Minister is removed before the next election.
"They feel like this is their last desperate chance to reverse some of what's happened with Brexit.

"They won't have a vote to reverse Brexit, but it will be death of Brexit by a thousand cuts."
The MP for Mid Bedfordshire continued: "The only man who is standing in front of Brexit is Boris Johnson and if they can remove him then they know they have a very strong chance of reversing what has been done.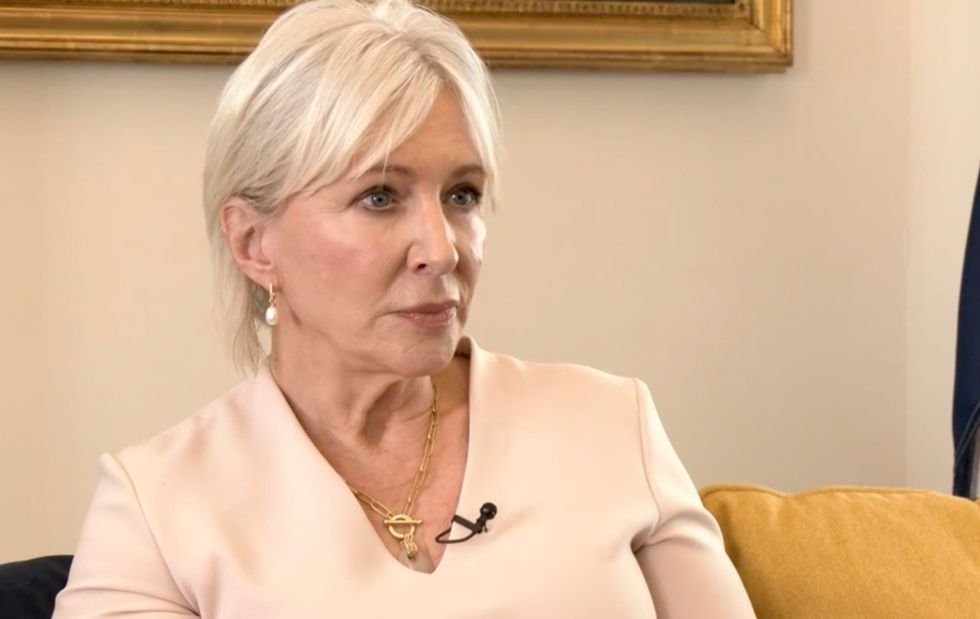 Nadine Dorries speaking with GB News
GB News
In the interview, Ms Dorries also said Nicola Sturgeon's job is only safe following her Covid-19 facemask breach because of her "anti-Brexit" stance and that unlike Mr Johnson she "isn't a successful leader".
She said: "It's a different political set up, Nicola Sturgeon didn't deliver Brexit…she isn't a successful leader like Boris Johnson is."
"It's thanks to Boris Johnson that this country is completely free of restrictions unlike most of Europe and the rest of the world and including Scotland.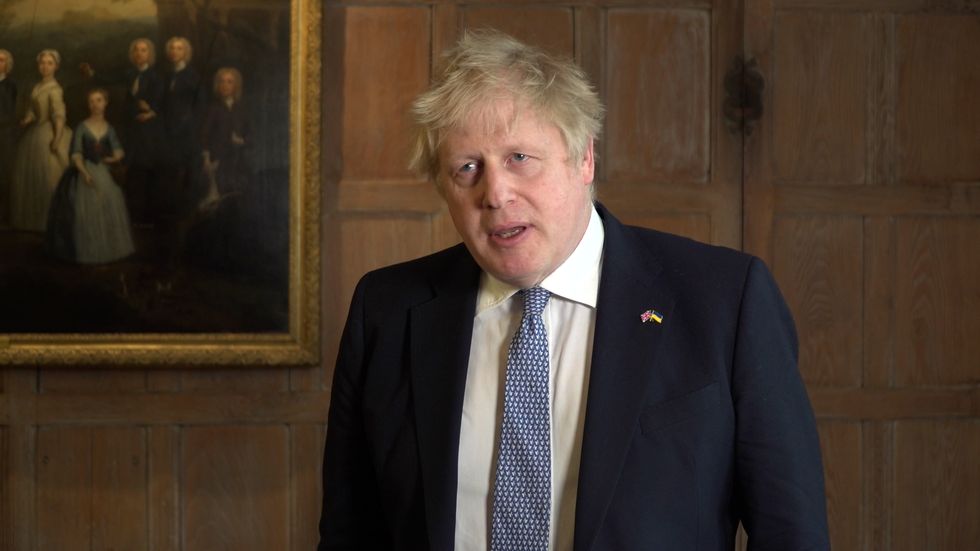 Prime Minister Boris Johnson
Marc Ward
"So, she doesn't have the same track record of success and therefore nobody really wants to remove Nicola sturgeon because she is very pro-EU and very anti-Brexit."
Ms Sturgeon has insisted there is a "very, very clear difference" between her face mask "error" and the apparent "serial culture of lawbreaking" at Downing Street lockdown parties.
The Scottish First Minister apologised after she was filmed not wearing a face covering while campaigning in a barbers shop in East Kilbride.
The incident took place before laws requiring face masks to be worn in indoor public places were lifted in Scotland on Monday, and the First Minister was spoken to by Police Scotland.
The SNP leader accepted she had "lapsed", but said what she did was not "equivalent to what Boris Johnson is accused of".
It came as the Prime Minister was fined last week, as part of the Metropolitan Police probe into Covid-19 breaches in Government, for attending his birthday party in the Cabinet Room in June 2020.
Dan asked Ms Dorries why the public were more focused on the Partygate row.
She replied: "I think it channels a lot of the post-pandemic emotion that people are experiencing, so I think the way it is being betrayed is not right.
"I think it's important to say, that the word 'Partygate' is a misnomer. No.10 is an office building with an iconic front door and it is a workplace.
"Parties as far as I'm concerned, take place socially, this was people in their own workplace.
She added that the word "Partygate" is a "gimmick title" saying: "I think it's actually quite misleading."