By Max Parry
Published: 26/05/2022
-
15:24
Updated: 14/02/2023
-
11:15
The author of How to Murder Your Husband, Nancy Crampton Brophy, has been convicted of murdering her 63-year-old husband, by a jury in Portland, Oregon.
The 71-year-old was found guilty of the second-degree murder of Daniel Brophy by the jury comprising of seven women and five men, on Wednesday.
---
According to reports the jury deliberated for two days.
Brophy was a professional chef and was killed in June 2018, as he was preparing at the Oregon Culinary Institute in the south-west of the city of Portland.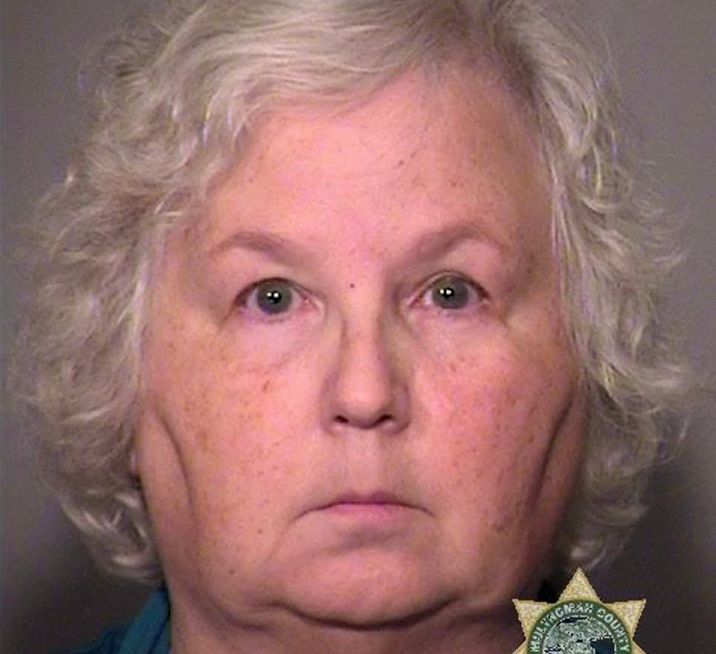 Nancy Crampton Brophy
Multnomah County Sheriff's office
When the verdict was read out to the Multnomah county courtroom, Crampton Brophy displayed no emotion.
One of her legal representatives said she would be appealing the decision.
The romance novelist's 2011 essay on how to commit a traceless murder, was composed in the form a brainstorming exercise for writers.
"As a romantic suspense writer, I spend a lot of time thinking about murder and, consequently, about police procedure," she wrote.
"After all, if the murder is supposed to set me free, I certainly don't want to spend any time in jail."
She went on: "And let me say clearly for the record, I don't like jumpsuits and orange isn't my colour."
Christopher Ramras, the circuit judge, had told jurors not to include the essay in their considerations.
He said it had been published several years previously and therefore wasn't to be taken into account.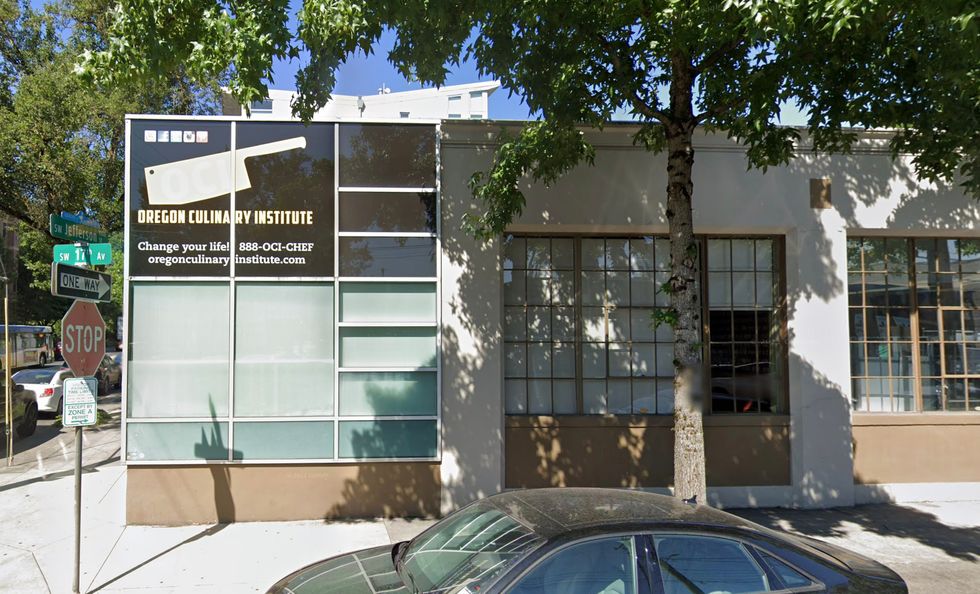 Oreon Culinary Institute, where Daniel Brophy worked.
Google
Jurors were told by prosecutors that Crampton Brophy was suffering with financial difficulties and that that was her motivation.
She was also driven by a life insurance policy, prosecutors alleged.
This was disputed by the defendant however, as she claimed she was without a reason to kill her husband.
She asserted that their financial challenges had been mitigated in the main by cashing in some of her husband's retirement plan.
Mr Brophy was murdered with a make and model of gun which Crampton Brophy owned.

She was also captured on surveillance footage in her car travelling to and from Oregon Culinary Institute.
Crampon Brophy had purchased a "ghost gun" according to prosecutors. This type on weapon is a firearm kit that cannot be traced. Its parts were swapped with a handgun acquired in a gun store, according to the prosecutors.
The gun that killed Brophy was never located by police.
During her testimony to the court, Crampton Brophy said that she was near Oregon Culinary School on the same day her husband lost his life as she'd driven to the area to write.
Crampton Brophy has been in police custody since she was arrested in the late summer of 2018.

Her sentencing will take place on 13 June.