By Holly Bishop
Published: 18/09/2023
-
12:03
Updated: 18/09/2023
-
13:28
China has tried to snoop on a civil servant using a teapot with a hidden listening device.
The bug was planted in a teapot that was given as a gift to a UK-Beijing embassy worker.
---
The device was only discovered when the pot smashed into pieces.
An insider said: "They were given a tea set as a parting gift by their Chinese hosts.
"They thought this was very lovely and took the tea set home with them to Britain.
"Whenever they were having a Chinese meal they would get this tea set out and use it. One day, they were doing the washing up and accidentally knocked the teapot over and it smashed on the floor.
"They bent over to pick up the pieces and discovered a recording device in it."
The listening device is not believed to have discovered any secret or sensitive information.
CHINA LATEST:
The news comes after a Chinese spy was revealed to be working in Westminster.
The parliamentary researcher was arrested in March under the Official Secrets Act for espionage, alongside another man in his 30s.
The suspected spy has links to Conservative MPs including Tom Tugendhat and Alicia Kearns, both of whom are privy to classified information regarding China and broader international relations.
He is believed to be British and worked with MPs on international policy for a number of years.
A Whitehall source claimed the breach was a "major escalation by China," adding "we have never seen anything like this before."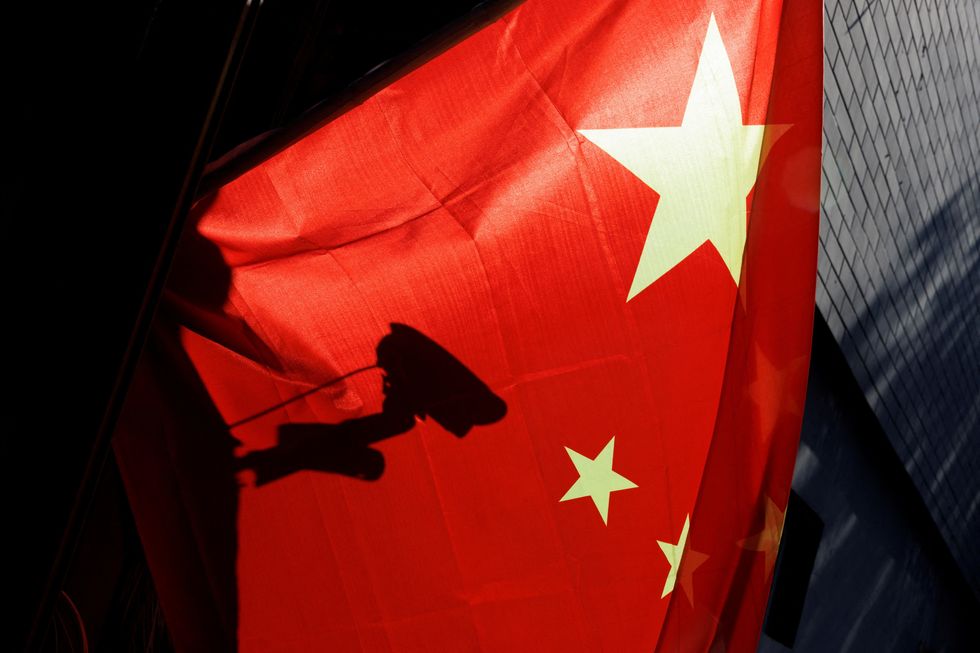 A parliamentary researcher has been arrested for spying for ChinaREUTERS
Earlier this year a Common intelligence committee published a report claiming China is targeting the UK 'prolifically and aggressively.'
Luke de Pulford, of the Inter-Parliamentary Alliance on China (IPAC), told the Times: "It's no surprise that he'd go after Tom. He's been out front on China for years.
The police published a statement which read: "Officers from the Metropolitan Police arrested two men on March 13 on suspicion of offences under section one of the Official Secrets Act 1911."
Section one refers to the passing of information which may be "prejudicial to the safety or interests of the state."
The alleged spy has stated that he is completely innocent.