Published: 19/09/2023
-
08:58
The Bank of England is being urged against hiking interest rates this week, warning a 15th consecutive rise could be a "tipping point" for many mortgage holders.
The National Association of Property Buyers (NAPB) said things remain "very fragile" in the property sector.
---
The NAPB's spokesman Jonathan Rolande warned: "There are very, very fragile signs of recovery in the housing market.
"A small but important September bounce has been helped by some keener pricing on mortgages.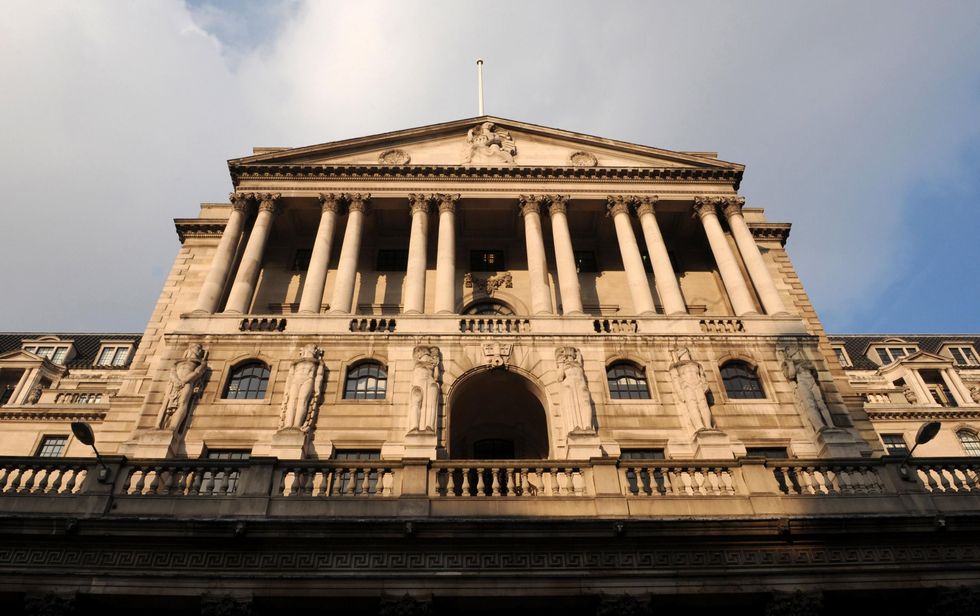 The Bank of England's Monetary Policy Committee is set to make a decision on any changes to the base rate this Thursday
PA
"Plus, a year after rates began to rise, there is a growing acceptance from buyers that this is 'the new normal' so they might as well buy a home now, rather than waiting."
As inflation seems to ease and house prices continue to fall, Mr Rolande said: "Now is certainly not the time to reduce the base rate, that would just put us back to square one."
Mr Rolande added that "things are too fragile", warning a further rate rise could be a "tipping point" for many homeowners with a mortgage.
He said: "The previous 14 rises have had the desired cooling effect on the economy but have been quite disastrous for many families and landlords without the luxury of a fixed-rate mortgage.
​"Adding to that pain now may well tip many into arrears."
The property expert said he thought the Bank of England should instead wait and see what the longer-term effects of the previous rises would be, "without the risk of tipping many borrowers into debt and the country into recession".
He added: "I hope the Bank of England takes time to pause for breath following the flurry of activity in the last 14 months.
"Millions of hardworking homeowners will be hoping for the same."
The Bank of England base rate is currently 5.25 per cent, following 14 consecutive hikes since January 2022.
The hikes have come in a bid to try to ease inflation which, at 6.8 per cent, is far from the Bank of England's two per cent target.
The Consumer Price Index (CPI) inflation hit a 41-year high of 11.1 per cent in October 2022.
Laith Khalaf, head of investment analysis at AJ Bell, also urged against another hike, stating: "Given the pain higher interest rates inflict on consumers and businesses, if the ultimate effect on inflation is the same, it makes sense to keep rates on hold rather than heap more pressure on a fragile economy."