By Felix Reeves
Published: 18/09/2023
-
13:46
Updated: 19/09/2023
-
13:47
A petition has been set up on the Welsh Parliament website calling on the Government to rescind the "disastrous" 20mph speed limit law.
On September 17, the Welsh Government rolled out new rules to enforce lower 20mph speed limits on restricted roads around the country.
---
The petition has now hit 164,000 - the most ever received by the Welsh Assembly.
The speed limits are generally those in residential areas with streetlights as drivers saw the limit drop from 30mph.
The move has been met with widespread criticism from drivers who have claimed that journey times will be impacted and lead to more time spent on the road.
Eamonn Holmes on 'irritating' 20mph speed limits
Tory MP Virginia Crosbie said: "Welsh Labour's war on motorists and economic growth needs to have the brakes put on."
As a result, a new petition has been launched on the Welsh Parliament (Senedd) website demanding an end to the new rules, just a day after the speed limits were introduced.
The petition has already surpassed 164,000 signatures, which means the Petitions Committee will consider this for a debate having crushed the 10,000-signature benchmark.
It claims: "The Welsh Government has failed to produce any convincing evidence to support these claims of safety. You have not listened to us.
"The Welsh Government was put there by the people of Wales, we are your boss! We demand that this foolish idea be stopped."
Mark Baker set up the petition on September 13 and has attracted the support of tens of thousands of motorists and the Welsh Conservatives.
Welsh Conservative Shadow Transport Minister Natasha Asghar commented on the petition surpassing 50,000 signatures and the response from drivers.
The Member of the Senedd for South Wales East said: "The new blanket 20mph speed limit has been in place for just one day and already people have had enough of it.
"For more than 45,000 people to sign a petition within 24 hours shows the extent of public outrage towards Labour's madcap policy.
"This highlights that there has been little to no consultation with the general public, the Labour Government have clearly avoided all public scrutiny in a bid to get their socialist agenda pushed through."
The Welsh Government has suggested that it could take a month for drivers to get used to the new speed limits, with the intention being to educate rather than fine if they are going under 30mph.
A number of road safety organisations, including Brake and Living Streets Cymru, have signed a joint letter to back the rollout, saying it supports health, climate and societal goals.
Natasha Asghar MS added: "Labour and Plaid Cymru have refused to listen to public opinion and are continuing to wage their anti-worker, anti-road and anti-motorist agenda.
LATEST DEVELOPMENTS: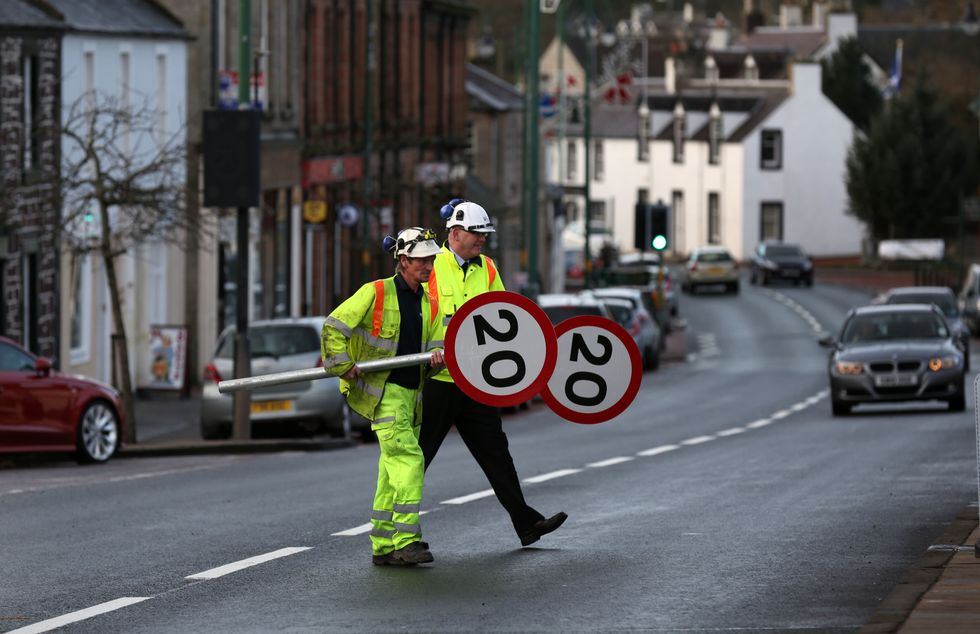 The changes were rolled out on September 17
PA
"With this ludicrous policy forced on the people of Wales, Labour can still U-turn on this disastrous rollout and deliver what Wales wants by scrapping blanket 20mph zones across Wales."