Liam Halligan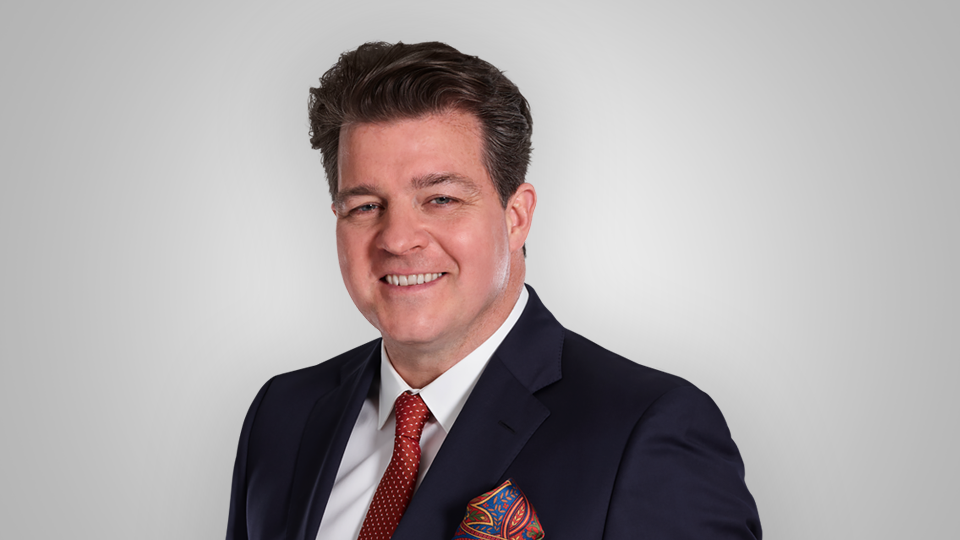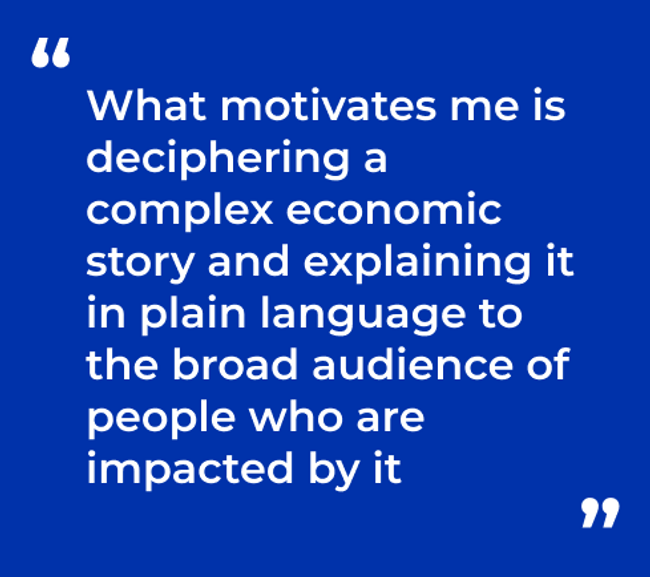 @LiamHalligan
I'm the Economics and Business Editor of GB News and co-present a daily show, Monday to Friday, with Gloria De Piero.
I previously led the economics and business coverage at Channel 4 News and have written and presented numerous Dispatches documentaries for Channel 4 television – mainly on economic and business issues. I've also worked for CNN and presented radio shows for the BBC and LBC.
My weekly 'Economics Agenda' column – which I've written for The Sunday Telegraph since 2003 – has been recognised with a British Press Award. My work for Channel Four has also won the Wincott Business Broadcast Award four times – which, I'm proud to say, is a record!
Earlier in my career, I was Political Correspondent for The Financial Times, based at Westminster. I started out in journalism reporting from Moscow for The Economist, just after the collapse of the Soviet Union.
My latest book – 'Home Truths: The UK's chronic housing shortage' – was described by Money Week as "thoroughly researched, forensically argued and utterly convincing". The housing charity Shelter said Home Truths was "full of eloquence and moral clarity … a call to arms", while The Times described the book as "a brilliantly-written gem".
I was born in Kingsbury, North West London – into an Irish family. My father worked in the building trade and my mother was a secretary. I won an entrance scholarship to The John Lyon School – and left eight years later as Head Boy.
I have a first-class degree in economics from Warwick, an MPhil in Economics from Oxford and was the first person in my family to go to university.
Q&A:
Outside of politics, tell us what matters to you?
Family really matters to me. Lucy and I are lucky to have three kids – two girls and a boy. I also have a large extended family of aunts, uncles and lots of cousins, spread across the UK, Ireland, the US and beyond.
Self-expression also really matters – and good conversation. The right conversation, with the right person at the right time, is priceless – not least in your professional life, particularly if you are a journalist.
Why is Kingsbury important to you? What makes it special?
The Kingsbury of my childhood was full of Irish, Caribbean, Greek/Cypriot, Indian and Jewish families, many headed by first- or second-generation immigrants. Almost all my childhood friends were from families that worked hard and strove to improve their lot – often by setting up and running small businesses.
George Orwell once described the suburbs as "a prison with the cells all in a row ... semi-detached torture chambers". And Kingsbury is the sort of place often derided by cultural commentators.
But Orwell, on this point, was wrong. Kingsbury then, like Kingsbury now, was busy and vibrant – home to countless "ordinary" but shrewd, highly entrepreneurial and streetwise people. Growing up in Kingsbury made me who I am.
What makes the UK great?
My immediate family came to the UK from Ireland in the 1950s. The UK has provided countless waves of newcomers, from across the world, the opportunity to better themselves. My family was no exception.
Britain is small but highly influential, law-abiding for the most part but occasionally anarchic, a place where people generally live by the rules but challenge normality and take risks. I love all those rich contradictions that define our national character.
There is lots wrong with modern Britain – not least our marked regional inequality. We live in tumultuous times and there is much I would change if I could. But I'd say that, for the most part, the UK is full of tolerant, creative and good-humoured people – a place I'm proud to call home.
Why are you a journalist?
I got interested in politics as a child as it was the height of "The Troubles" and, given my Irish background, it seemed vital to understand what was happening and why.
And I was drawn to studying and then writing about economics after watching the London building industry, which employed most of my UK-based family, collapse in the both the late-70s and again in the late-80s – with all the resulting human and financial fall-out.
What really motivates me is deciphering complex stories and explaining them in plain language to a broad audience, particularly when the complexity is unnecessary and designed to obscure an injustice. Much of my journalism has been about trying to give regular people an insight into what is happening in their name.
What career would you have pursued if it hadn't been for the newsroom?
Had I not become fascinated by print and television news I imagine I'd have become an entrepreneur of some kind. During my journalistic career, I have spent some time in business, particularly financial services.
I know it's a middle-aged cliché but another option may have been trying to become a professional musician. I come from a very musical family – and love performing. My paternal grandfather was a superb traditional Irish musician, I play various instruments (mainly the guitar these days) and I'm proud the musical gene has passed down to my three children.
Perhaps there's still time!
Why does GB News matter to you?
This is a channel committed to diversity of opinion and outlook, which really appealed to me. We present coverage that reflects the lives, experiences, and attitudes of people from all backgrounds and corners of our country – it's a mission hard-wired into the DNA of everyone GB News.
Do you have a stand-out moment in your career that has impacted on you?
The most important moment in my "career" happened when I was still a student at Warwick. During the autumn of 1989, I was listening to the radio one night and heard that protestors in Berlin were close to breaking through the Berlin Wall. I went to a payphone, called my best friend who was at Liverpool University and we agreed to meet at Harwich. The two of us caught the ferry to Holland and hitch-hiked to Berlin.
More than anything else it was that experience – what I saw, the conversations I had, the people I met – that made me want to be a journalist. It was seeing history being made up close, unfolding before my eyes. And I watched the TV news presenters talking to camera, against a backdrop of jubilant crowds, and thought – "I could do that".
Your most memorable moment in your career thus far?
I've reported from the US, Japan, Russia, China and the Gulf, interviewed Prime Ministers, Nobel Laureate economists and some of the world's most important business leaders.
But the moment that really sticks with me was in 2004 when I interviewed a widow from Hemel Hempstead called Marlene Cheshire – who was part of a small group of doughty pension campaigners.
Marlene's husband Dave lost his workplace pension, and related widow's benefits for Marlene, when the firm that employed him was sold. As Dave was dying, Marlene told him, during the last moments of his life, that his pension rights had been reinstated – so her financial future was secure.
It wasn't true – and the quiet determination in Marlene's voice when she explained why she had lied to her beloved husband was truly astonishing. I spent the next few years reporting on the ultimately successful campaign staged by Marlene and others to get their occupational pension rights restored.
How would your family describe you?
I think my immediate family would say that I am focussed on and care deeply about my work. They'd also say – rightly – that I am loud and sometimes, quite often, talk too much!
While my family know how much they mean to me, they also know that writing and broadcasting are vital to my identity. Journalism is more of a trade than a profession, with no defined career path, more of a vocation than a job.
Writing to tight deadlines and live broadcasting can be tough, highly pressured work. But like many journalists, I write and broadcast because when you see events happening around you that you want to explain and describe it is even harder not to write and broadcast.
My family understands that aspect of my personality – and I'm lucky to be able to say they've always been supportive of my work.
Most people will be familiar with your work, but tell us something that nobody knows about you?
I've reached my 50s and still have a full head of hair. I quite often get accused of having had a hair transplant, or using dye, but neither is true.
In fact – and here's something a bit weird, that only my close family knows – I never use hair conditioner or even shampoo.
I obviously wash my hair regularly – but only in hot water. And that's been the case for almost 30 years!