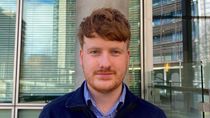 Published: 26/04/2023
-
12:15
The UK's energy security has been threatened as a result of incoming strike action and spiralling taxes, according to industry experts.
Britain's oil and gas producers have been handing over much more of their profits to the government over recent months – due to a series of windfall taxes.
And now the industry is dealing with the most serious industrial action for a generation, with 1,300 oil and gas workers from the Unite union spending the last two days on strike.
Aberdeen based oil industry geologist, Mark Lappin, told GB News' Economics and Business Editor Liam Halligan: "There will be certain organisations that will have modelled their 20-30 year plans that now have conclusions that are no longer valid and if the investment is already made towards them, then some companies will certainly be in in trouble because of that."
The Port of Aberdeen has invested £400 million building a newly opened quayside for oil rig repair and decommissioning.

The windfall taxes, set to last until 2028, could see the UK lose out to rivals overseas.
Watch Liam Halligan's report in full above.
Don't miss On The Money with Liam Halligan, only on GB News.