Mark Longhurst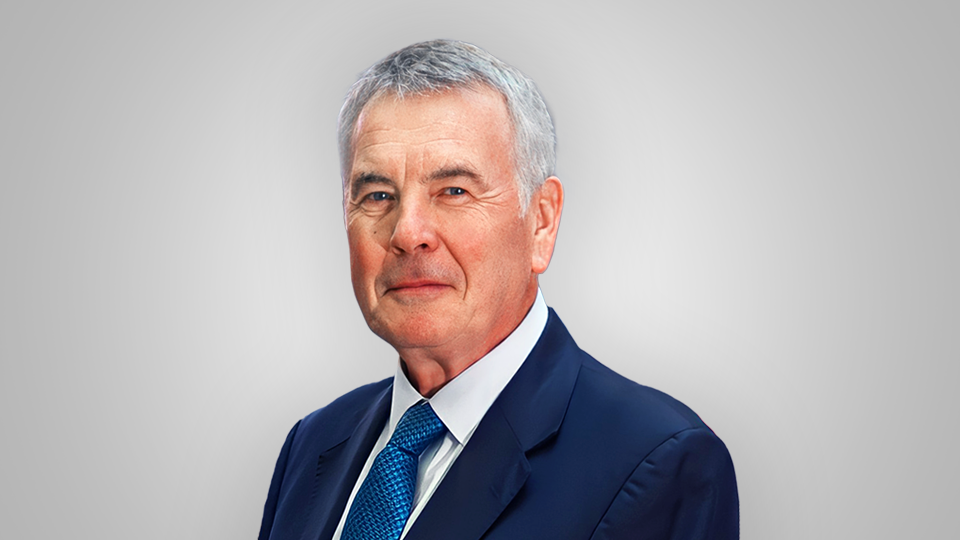 I have been lucky enough to enjoy 40 years as a news journalist and broadcaster. In that time, I have worked for the BBC, ITN, Channel Four, LWT, Thames, and ITV's original breakfast station TV-am, alongside the legendary David Frost. I still remember the advice he gave me on how to conduct an interview; "first lead them up the garden path...and then make sure you mug them at the front door!"
I was a senior member of the Sky News team, which won the Royal Television Society's News Channel of the Year ten times while I was there. I presented Sky Sunrise alongside Kay Burley, also Sky News at Ten, and the top-rated Press Previews with its high-profile opinion-makers, including a certain Andrew Pierce who, I am glad to say, is now a fellow colleague here on GB News.Over the years I covered many breaking stories live on air, including the Paris terrorist attacks, the 7/7 bombings in London and the fall of Baghdad in the second Gulf war. Perhaps most memorable was broadcasting live from Berlin as the Wall came down. I also witnessed the collapse of communism from behind the Iron Curtain in Moscow.
More recently my documentary on the land and water speed record-breaker Donald Campbell, made with the assistance of the Campbell family and aired on the History Channel, was a chance to re-tell his extraordinary story.
Helping young aspiring journalists is also really important to me so I have also managed to find time help as a guest lecturer and tutor at the University of Sussex.
I have lived in that wonderful county for many years with my wife, son, two daughters and now grandson, but I remain a proud Welshman. In fact, when my parents moved from my home town of Llanelli in the 1960s I was totally Welsh-spoken - and a fellow pupil at Ysgol Dewi Sant was the BBC's Huw Edwards, who my aunt discovered is a distant relation! I am afraid to say I have lost a lot of my Welsh language but I still return home to visit family in West Wales and I remain a fervent supporter of the Scarlets, having witnessed their historic defeat of the All Blacks in 1972. As Max Boyce sang: "I was there!"
Q&A:
What inspired you to be a journalist?
I read History at the University of London and soon realised that the oft-quoted phrase "journalism is the first draft of history"; was pretty accurate. I was always more fascinated by the "Why?" of world events than the "Who" or "When" and still feel that is the most important thing to find out. Maybe it's just that I enjoy being nosy - a prime quality for being a good journalist!
Is broadcasting the news still important?
With the advent of social media and continual developments in technology, it's never been more important. Our duty as journalists is to ensure that we deliver information that is fair, balanced, and accurate.
Another oft-quoted phrase about our craft is "speaking truth to power". To me, challenging authority - whether reporting on a parish council as a cub reporter, or when interviewing a cabinet minister - should be part of a journalist's DNA. We should never accept a plain "Yes" or "No" as an answer - there is always that all-important "Why" to pursue.
Who was your favourite interviewee?
David Bowie proved to be one of the most engaging individuals I met. I spoke to him while I was at ITN covering the Freddie Mercury tribute concert for AIDS charities. Normally the big stars don't like being door-stepped but he was charming and then so erudite and intelligent on the challenge the disease was posing.
Prince Charles - now our King - was also the most relaxed and assured interviewee when I spoke to him at the BBC about his role with the Mary Rose Trust, safeguarding Henry VIII's Tudor warship. I have every confidence that he will be the right King for our modern times.
Who was your least favourite?
Margaret Thatcher! I turned up at Downing Street with a brand new (and very expensive) Yves Saint Laurent double-breasted suit, which I had left unbuttoned. As we were preparing to start the interview, in full view of my producer, cameraman and associated crew she leant across and, like Mother Hen, informed me that double-breasted suits should always be buttoned up...proceeding to do exactly that. I felt five years old again and immediately lost any authority. A very clever woman.
What has been your best assignment?
Being kissed live on air by a very attractive young lady while reporting on Kate and Wills' wedding celebrations must come close (the footage is still circulating on YouTube) but my six trips to Berlin were the real highlights. In Berlin, going through Checkpoint Charlie and being followed everywhere by the Stasi secret police was slightly comical because the Stasi and party officials were the only ones allowed to travel to Cuba for "RandR";, so they all had suntans. These Stasi agents also appeared to have a penchant for picking up Etienne Aigner manbags at Duty Free on the way. So, every time we saw someone with a suntan and a manbag, we would point and shout "secret police!" - Juvenile, I know, but a way of debasing their threat.
Why GB News?
I did some holiday relief shifts and suddenly bumped in to so many friends and colleagues I had worked with over the years - including Stephen Dixon, Eamonn Holmes and Isabel Webster, so I immediately felt at home. There's also an exciting buzz about the place with a really interesting mix of talented youngsters and us more experienced old lags. But most of all it is the ability to really ensure that it is The People's Channel - giving voice to all, whatever their view and, of course, wherever they are from. For many years the regions have been the poor relation in the media but at GB News I think we are well on our way re-addressing that.