Published: 24/08/2023
-
20:11
Updated: 25/08/2023
-
07:17
Vivek Ramaswamy has hinted that a potential trade deal between the US and UK could go ahead if he were to become President.
In a wide-ranging interview with Nigel Farage on GB News, Ramaswamy, 38, also told of how he also wanted to distance the US from the Chinese economy.
---
When asked whether he would be positive to a trade deal with the UK, Ramaswamy said: "Yes, depending on the terms, of course.
"But I do think that entering stronger bilateral trade relationships with our allies is a crucial step in declaring economic independence from China."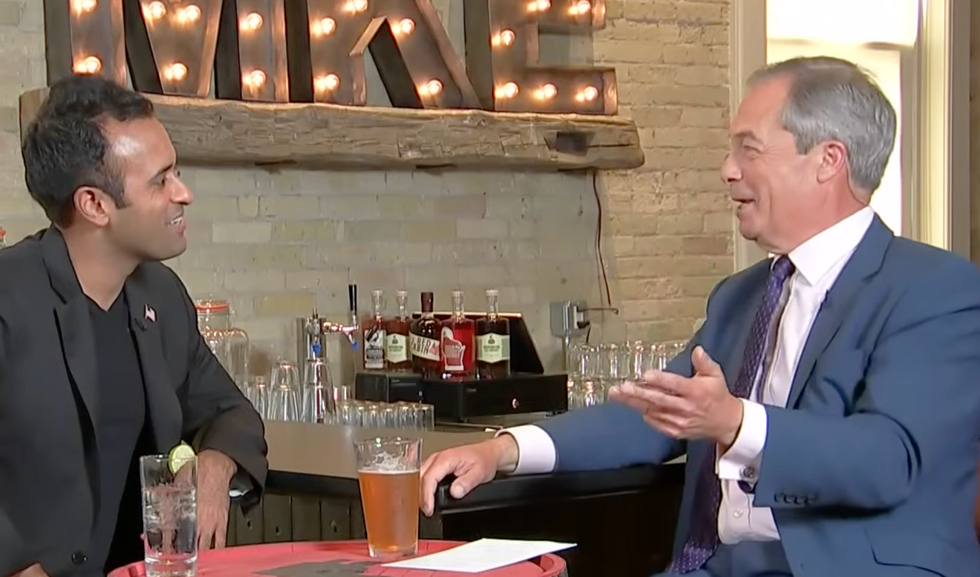 Nigel Farage and Vivek Ramaswamy
GB News
Negotiations to settle a trade agreement between the UK and US began back in May 2020 but since October of the same year, there have been no further talks.
Earlier this year Business Secretary Kemi Badenoch admitted that the chances of striking a trade deal with the Biden administration in the near future are "very low".
She went on to suggest that the reason there had been no progress on the deal was the change in administration from Donald Trump to Joe Biden.
"The US is not carrying out any free trade agreements with any countries, so I would say very low," she said.
LATEST DEVELOPMENTS: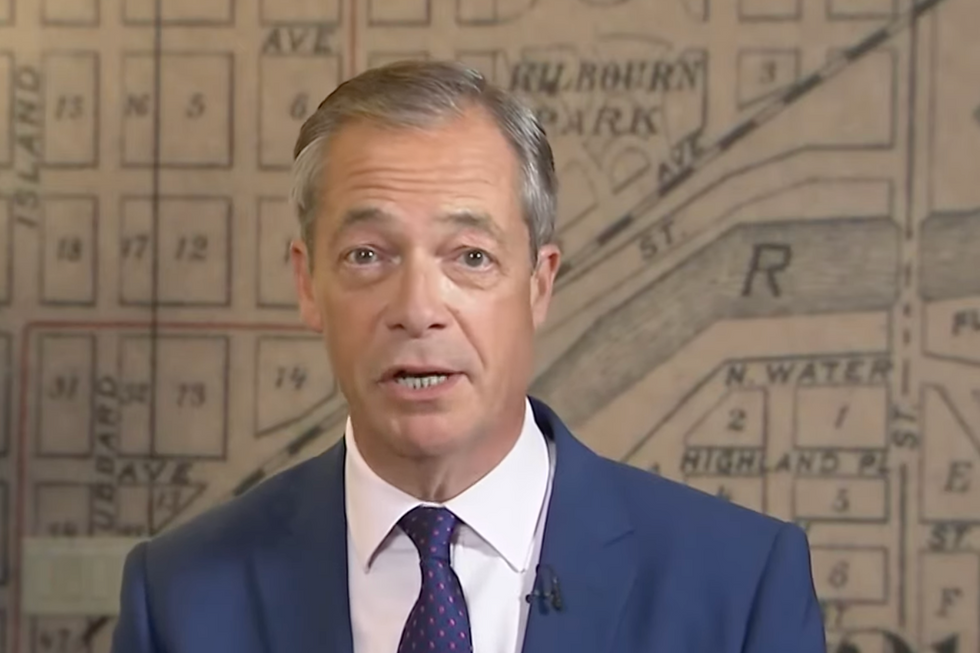 Nigel Farage spoke to Vivek Ramaswamy
GB News

"It all depends on the administration that's there - different presidents have different priorities.
"Lots of countries have been looking to have a free trade agreement with the US, including us, but for now they've said that's not something they want to do and we need to respect that.
"Instead we're having other types of trading interactions and trading deals with them."
Biden's reluctance to accept a trade deal with the UK stems from his annoyance with Downing Street's stance on the Northern Ireland Protocol.
Ramaswamy's statements come just a week ahead of US Commerce Secretary Gina Raimondo's trip to China to discuss the climate of their economic relationship.
Raimondo is reported to be heading to China with a message that the US does not plan to decouple from China but will protect its national security.
According to official data from the United States Census Bureau released this month, trade between the US and China was down 24 per cent in the first five months of 2023 compared to the same period in 2022.
Despite the drop, Treasury Secretary Janet L Yellen reaffirmed during a trip to Beijing in July that "record" high US-China trade last year demonstrated "there is ample room for our firms to engage in trade and investment."