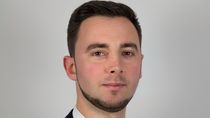 By Dan Falvey
Published: 17/03/2023
-
08:01
Updated: 17/03/2023
-
10:23
China's President Xi Jinping is set to travel to Russia next week as he hold talks on the Ukraine war with Vladimir Putin.
Beijing is one of Moscow's closest allies on the world stage, but has failed tis give its endorsement to Putin's invasion.
---
China has offered to broker a peace deal with Ukraine - but the effort has been met with scepticism by the West.
Beijing has been critical of western sanctions imposed on Russia in the aftermath of the February 2022 attack and also accused Nato of provoking Putin.
Confirming the meeting of Putin and Jinping, the Kremlin said: "During the talks, they will discuss topical issues of further development of comprehensive partnership relations and strategic cooperation between Russia and China,."
It added: "A number of important bilateral documents will be signed."
China said that the meeting will provide an opportunity to exchange opinions on major international and regional issues.
The visit is scheduled to take place from March 20 to March 22.
No further details about the visit have been given but it is expected the Ukraine war will feature heavily in talks.
A spokesperson for China's foreign ministry added that the objective of the visit is to further deepen bilateral trust.
In a message posted on Twitter on Friday, ministry spokesperson Hua Chunying added will be a trip "for friendship and peace".

"On the basis of no-alliance, no-confrontation and no-targeting of any third party, China and Russia have been promoting greater democracy in international relations," she said.
She added that China would "play a constructive role in promoting talks for peace".
China and Russia struck a "no limits" partnership in February 2022, when Putin was visiting Beijing for the opening of the Winter Olympics, weeks before Russia invaded Ukraine.
The two sides have since continued to reaffirm the strength of their ties.
Trade between the two countries has soared since the invasion, and China is Russia's biggest buyer of oil, a key source of revenue for Moscow.