By Anna Fox
Published: 08/06/2022
-
07:02
Updated: 08/06/2022
-
09:04
GB News presenter Nigel Farage clashed with Imam and broadcaster Ajmal Masroor yesterday evening, following the removal of the film "The Lady of Heaven" from some UK cinemas.
The film has been deemed "blasphemous" and has sparked outrage among some Muslims, as it portrays the life of Lady Fatima, one of the daughters of the Prophet Muhammad.
---
Protesters have gathered outside cinemas in Bradford, Bolton, Birmingham and Sheffield demanding the screenings of the film are pulled.
Cineworld has since pulled the film from all its branches to "ensure the safety of staff".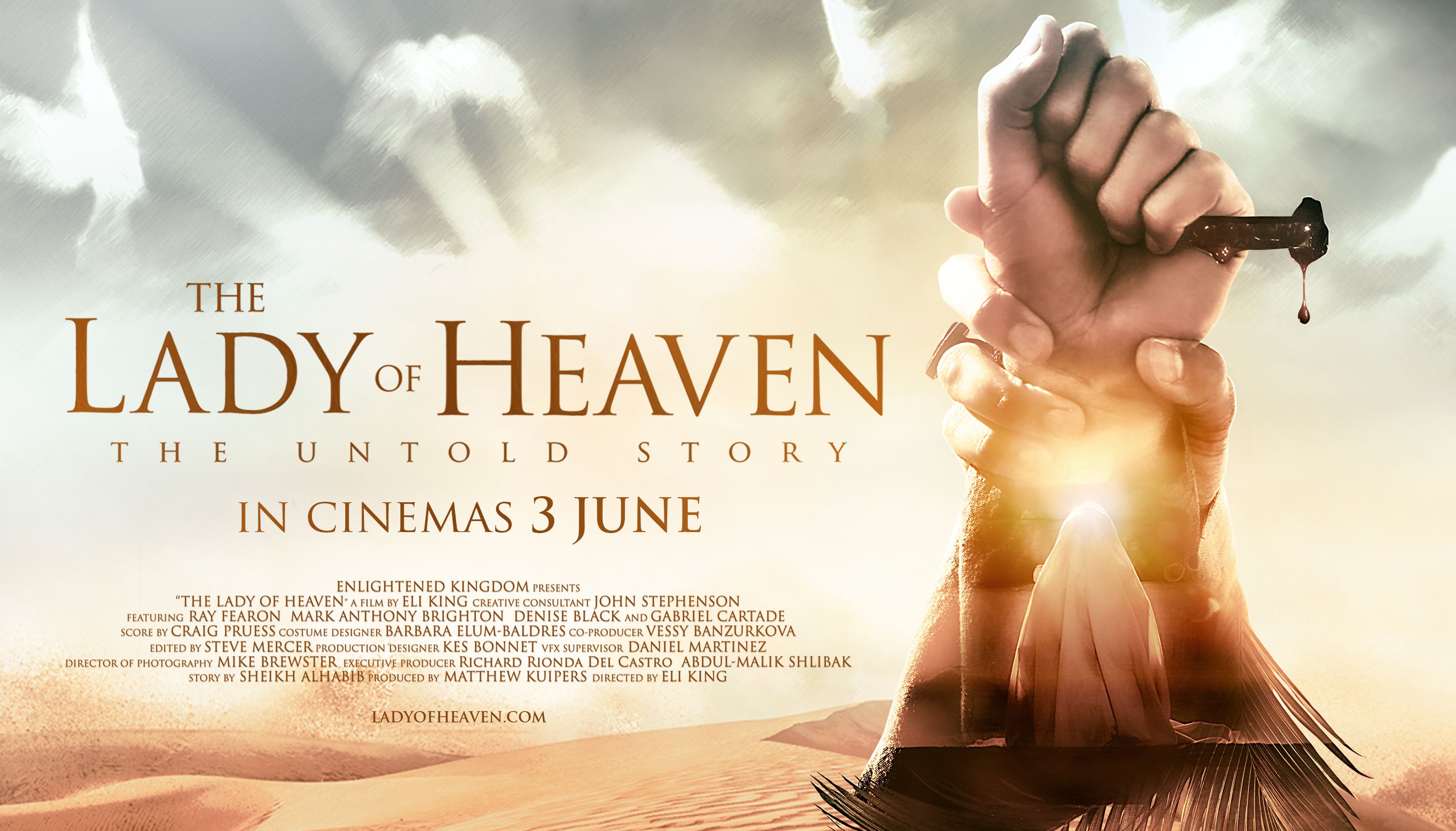 The film has been deemed "blasphemous" by some Muslims
PA
A spokesperson said: "Due to recent incidents related to screenings of 'The Lady of Heaven', we have made the decision to cancel upcoming screenings of the film nationwide to ensure the safety of our staff and customers."

The British-made film opens with the invasion of Iraq by ISIS and features a graphic jihadist murder, before telling the story of Lady Fatima, one of the daughters of the founder of Islam.
Islamic tradition prohibits the direct portrayal of religious figures, with previous depictions of prophets leading to protests and even murders amid accusations of blasphemy.
Nigel and Mr Masroor discussed the pulling of the film from some UK cinema chains, but the pair soon became frustrated, interrupting each other to assert their thoughts.
Nigel reiterated his question to Mr Masroor, as to whether he believed the film was blasphemous.
But the Imam replied: "I'm saying something very simple, I don't think blasphemy exists within Islam."
Mr Masroor condemned Nigel for "relishing" in his comments, and Nigel accused the Imam of avoiding his question and "not wanting to have a debate".
The interview concluded with Nigel refusing to continue his discussion with Mr Masroor, as he believed the conversation had not progressed.
The film, written by, Kuwait-born Yasser al-Habib, has been banned in countries across the world, including Egypt, Pakistan and Shia-majority Iran, where clerics have issued a fatwa against anyone who watches it.
The executive producer of the film, Malik Shibak appeared on GB News prior to Mr Masroor's interview, to slam circulating claims of blasphemy in the film.
Mr Shibak told Nigel: "These claims of it being blasphemy, that's just nonsense.
"This whole topic of showing the Prophet is a contentious issue across the Muslim world.
"Wherever you go in every corner of the Muslim world you will find a different interpretation and in many places in the East you will find artistic interpretations of the Prophet.
"From our perspective it's very normal to portray the Prophet as long as you portray him in a proper manner."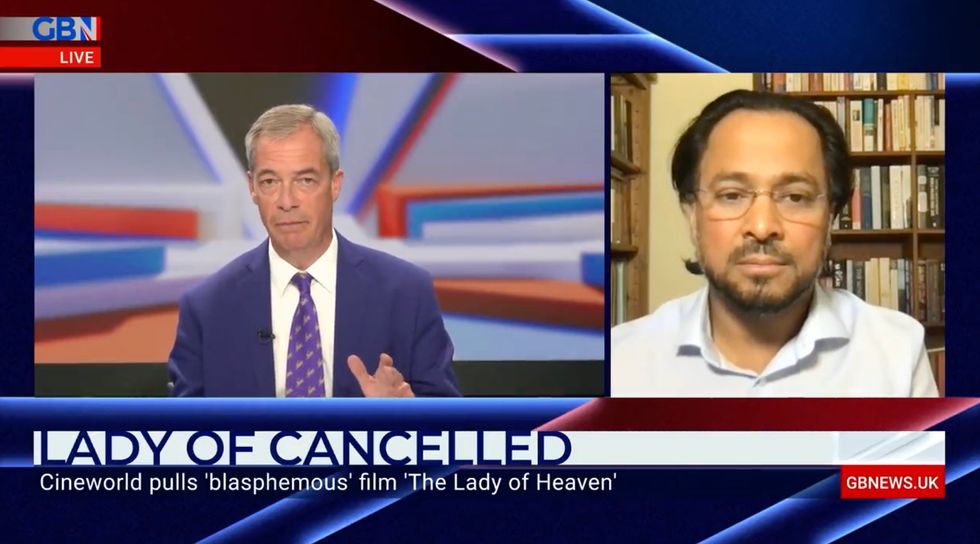 Nigel clashed with Imam and Broadcaster Ajmal Masroor over the pulling of film "The Lady of Heaven"
GB NEWS