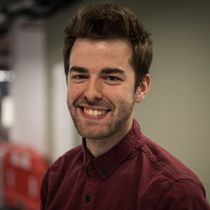 By Carl Bennett
Published: 22/05/2022
-
17:27
Updated: 22/05/2022
-
17:29
As 14 countries confirm outbreaks of monkeypox, Belgium has become the first to introduce compulsory 21-day quarantine for anyone who tests positive for the viral disease.
Three cases were recorded in the country on Friday, which are all linked to a festival in Antwerp, with a fourth being confirmed on Saturday.
---
The decision to introduce compulsory measure were taken on Friday by national health authorities, according to Belgium media.
Monkeypox is spreading through community transmission in the UK with more cases being detected daily, a senior doctor has warned.
Austria's first case of monkeypox has also been confirmed, Vienna's health authority said on Sunday after reporting the case as suspected.
The UK Health Security Agency (UKHSA) has confirmed 20 cases of the disease in the UK with nine other countries outside of Central and West Africa also reporting outbreaks.
The disease, which was first found in monkeys, can be transmitted from person to person through close physical contact – including sexual intercourse – and is caused by the monkeypox virus.
It comes as US president Joe Biden said that recent cases of monkeypox which have been identified in Europe and the United States are something "to be concerned about".
In his first public comments on the disease, Mr Biden added: "It is a concern in that if it were to spread it would be consequential."