Published: 03/08/2022
-
19:46
Updated: 03/08/2022
-
22:45
Albanians want to enter the UK through English Channel because some of their family are already living here, an investigative journalist has told Nigel Farage.
On Tuesday, a GB News investigation revealed dozens of Albanian accounts on TikTok which boasted about successfully getting people from France to Britain.
---
One encouraged asylum seekers to send them a message via WhatsApp with a UK contact number posted.
While another showed off the dinghies illegal immigrants squeeze onto as they negotiated the 21-mile journey.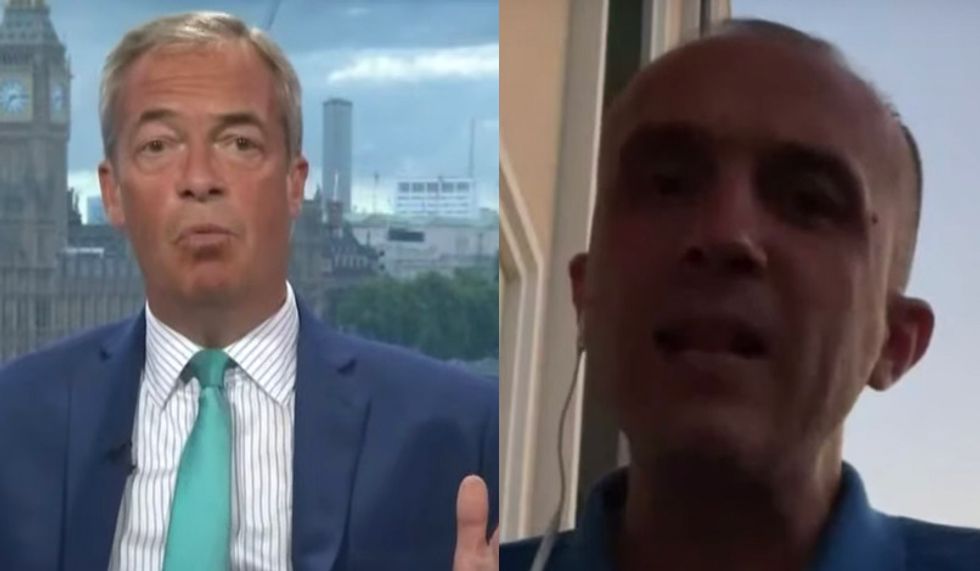 Nigel Farage and Muhamed Veliu
GB News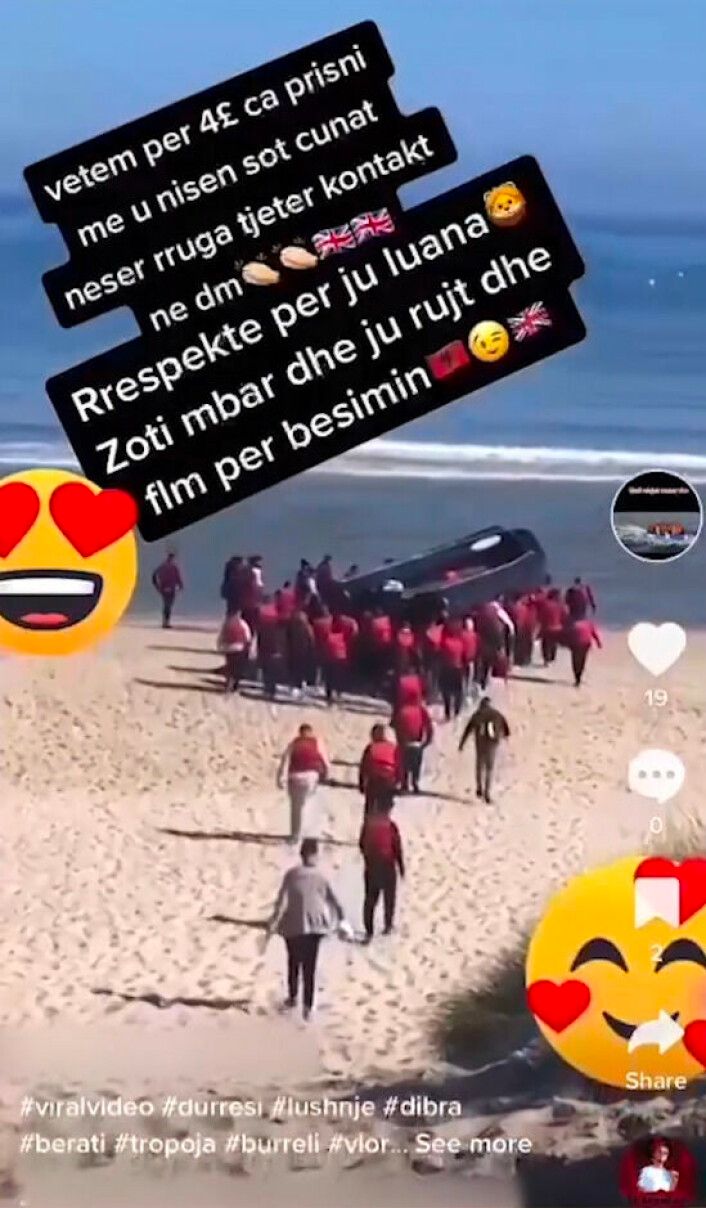 Migrant gangs posting adverts on TikTok
GB News
Speaking about the issue on GB News' Farage, Nigel asked investigate journalist Muhamed Veliu: "Why do so many Albanian people want to enter the UK illegally?"
To which Mr Veliu replied: "My quick response is going to be one word, poverty.
"Most of the people who are getting from Albania to the UK on the boats are from northern Albania.
"A place without the possibility of employment.
"And another reason why people from northern Albania are choosing to put their lives in danger getting on boats making that trip to the UK is because in 1998 thousands of Albanians from northern Albanian came as migrants to the UK and now other members of the family are getting in this way to the UK.
"You just said that Albanians are taking over the human smuggling from France to the UK, that is not the case.
"Albanians are only the middle men, the tracking is controlled by Kurdish people who organise, who buy the boats and who have all the mechanism of this human trafficking.
"Albanians which you've seen on the TikTok, it is a middle man which are connected with the Kurdish people who are the leaders of this human trafficking."