Published: 15/04/2022
-
12:44
An Extinction Rebellion protester squirmed in a democracy probe as his suggestion for a citizens' assembly to review climate legislation was batted off by GB News presenter Inaya Folarin Iman.
In the heated debate over the tactics and beliefs of environmental activists, climate protester Todd Smith said: "We want to put ordinary people in a citizens' assembly, because we believe ordinary people can find the solutions."
---
Inaya responded: "What's wrong with democracy already? Why do we need a citizens' assembly? What's wrong with just creating a political party, getting voted in, winning the argument and getting voted in that way?"
Mr Smith, who admitted to giving up his "high-flying career" to carry out Extinction Rebellion demonstrations, replied: "There's no democratic mandate right now for the Government to be doubling down on their fossil fuel addiction and we need a political system that is fit for purpose."
Squirming, he added: "We need to upgrade democracy and secure a livable future."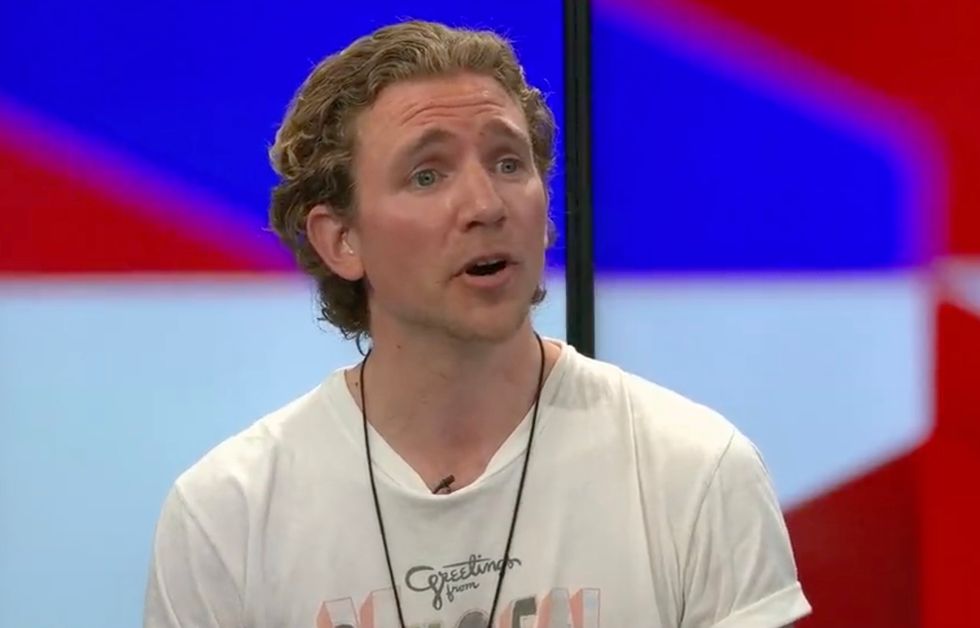 Extinction Rebellion protester Todd Smith speaking on GB News
GB News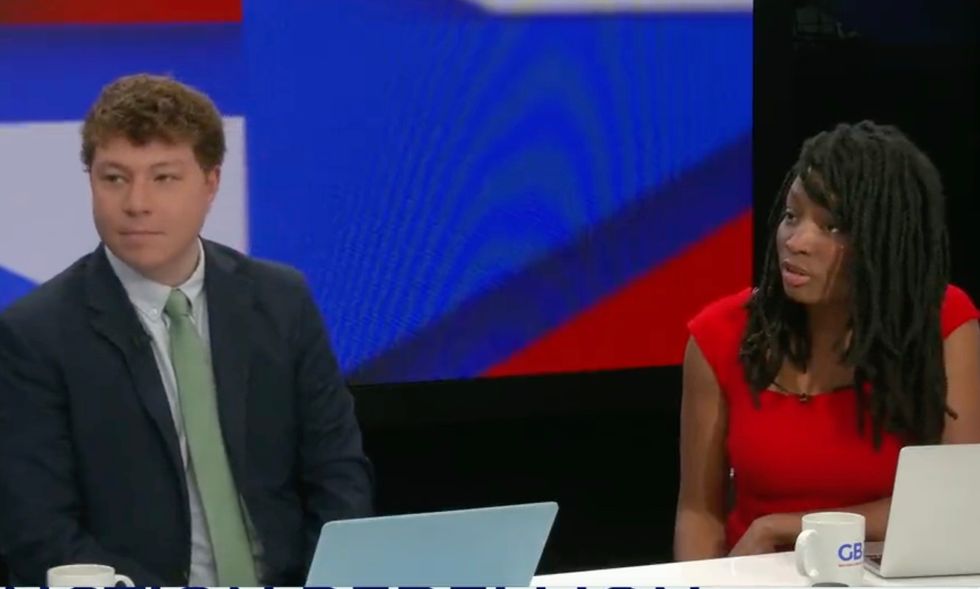 Inaya Folarin Iman and Patrick Christys debating with Extinction Rebellion protester Todd Smith
GB News
The comments come as Extinction Rebellion and Just Stop Oil stage mass protests across the country to demand the Government stops new oil and gas projects.
In the past two weeks, hundreds of demonstrators have been arrested as they have blocked oil terminals, abseiled off London bridges and staged sit-ins on major traffic arteries.
Brits have also expressed concerns that environmental activists are exacerbating the cost-of-living crisis by preventing people from getting to work and pushing up fuel prices even higher.
Inaya went on to insist campaigners just want to "stop life for ordinary people" and that the Government is doing exactly what activists like Mr Smith are demanding.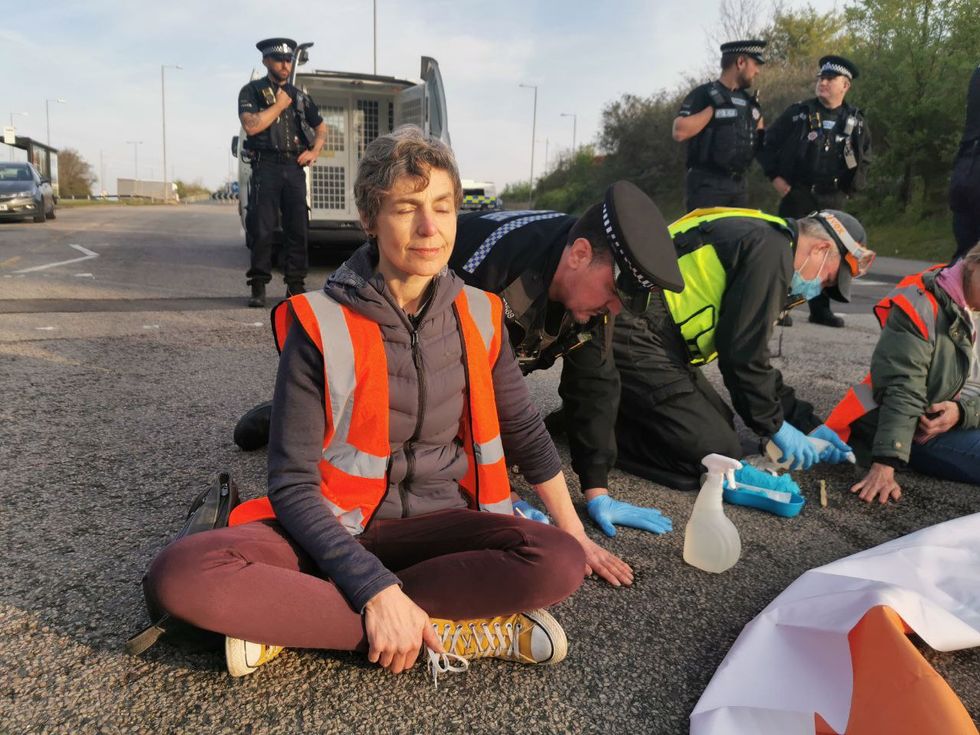 Just Stop Oil protester Louise Lancaster glues herself to the road
Just Stop Oil
She said: "They're expanding tidal energy, they're expanding wind and solar to the detriment of our own energy metres, they put a moratorium on fracking, they also stopped nuclear very recently."
Mr Smith said: "They're doing the exact opposite because they're ignoring the international agency which said a year go they need to stop drilling for new fossil fuels and new licenses."
Today, Just Stop Oil – who share similar views and protest tactics to Extinction Rebellion – launched fresh raids on the UK's oil terminals.
This morning, police attended scenes in at the Kingsbury terminal in Birmingham, as well as the Navigator Oil terminal in Thurrock and Grays oil terminal, both in Essex.
Pictures from Just Stop Oil protesters show people in orange hi-vis jackets on top of oil tankers and blockading roads, while holding signs.
They claimed on Twitter that, at the Kingsbury terminal, production has halted.
A dozen activists are said to remain at the scene in Tamworth and have locked themselves onto pipes, while roadblocks and "tanker-surfing" has taken place at the sites in Essex.
Warwickshire Police said: "Officers remain at Kingsbury Oil Terminal today and are currently dealing with protest activity after a number of protesters arrived overnight. There is minimal impact to the wider community at this time."