Published: 21/03/2022
-
12:32
Soldiers in the British Army have been banned from using popular messaging tool WhatsApp over fears of Russian hackers gaining critical operational information.
From Private soldiers to Brigadiers and Generals, all serving members are directed to stop any use of WhatsApp for work purposes.
---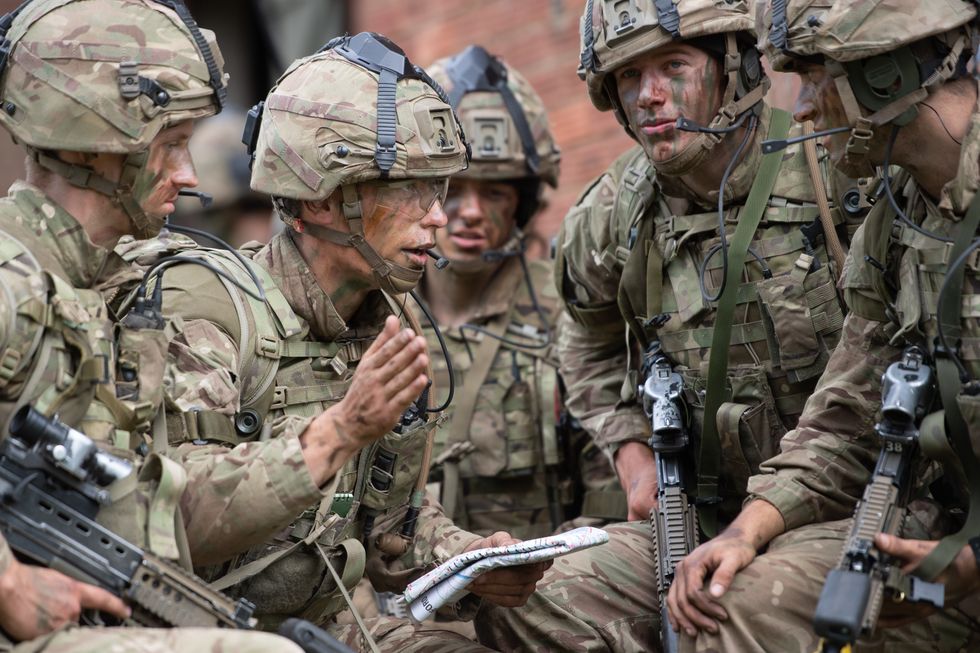 Officer cadets launch a platoon attack on a compound in West Tofts Camp, Thetford, Norfolk
Joe Giddens
WhatsApp has insisted its systems are secure due to the 'end-to-encryption' in place.
Prime Minister Boris Johnson and several other senior government ministers are known to use WhatsApp regularly, heightening security concerns should the application be at risk of tampering.
A Ministry of Defence (MoD) document reportedly stated the ban in recent days, saying there were a number of 'significant' security concerns surrounding the use of WhatsApp.
The Daily Mail reports the MoD document said: "Direction: due to significant security concerns, all Field Army personnel are to cease the use of WhatsApp for work-related communications immediately.
"WhatsApp should only ever be used as a method of last resort defined as: a means of communication which should only be used in circumstances where failure to do so would result in death, serious injury or operational compromise."
Alison Bonny from WhatsApp said in a statement: "WhatsApp protects your personal messages and calls with the industry-leading Signal protocol for end-to-end encryption. So they cannot be intercepted by any government."
Concerns have been expressed by security sources that intelligence officers from both the UK and US had managed to interdict calls made via WhatsApp and located the senders of messages for national security purposes, it is likely assumed that Russia would possess a similar capability.
An MoD spokesman said: "We are not asking personnel to delete WhatsApp from their work phones and the advice is not linked to the Russian invasion of Ukraine.
"Alternative messaging apps can be more appropriate for work-related communication due to different types of security settings."
The MOD highlighted the use of an instant messaging service called Signal as an alternative option for personnel.
The department says secure communications are always used at higher security classifications, adding that this is not a new policy.