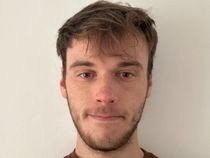 By Ben Chapman
Published: 27/04/2022
-
12:58
Updated: 14/02/2023
-
11:21
Boris Johnson refused to apologise after he was questioned about Imran Ahmad Khan helping the Home Office on a research paper into child sexual exploitation.
The former Conservative MP was facing allegations of sexually assaulting a minor at the time, something a Home Office spokesman said the department was "not aware" of.
---
Imran Ahmad Khan has since been convicted for the allegations, but he is set to appeal the ruling.
Boris Johnson, asked if he would apologise for "not taking the victim seriously", responded by stating that the Home Office "has already made a statement" on the matter.
He said: "Mr Speaker, I believe that the Home Office has already made a statement about this, if there is any further comment to make, they will be making a statement".