By Anna Fox
Published: 13/06/2022
-
19:29
Updated: 14/02/2023
-
11:03
Alexandria Ocasio-Cortez has announced she will not be supporting Joe Biden as the party's presidential candidate in 2024.
When questioned on whether she supported the current US president as the 2024 president candidate, the congresswomen diverted her answer, focusing on November's mid-term elections, which could see the Democrats lose control of both house of Congress.
---
She stated: "You know, if the president chooses to run again in 2024 - I mean, first of all, I'm focused on winning this majority right now, and preserving a majority this year in 2022."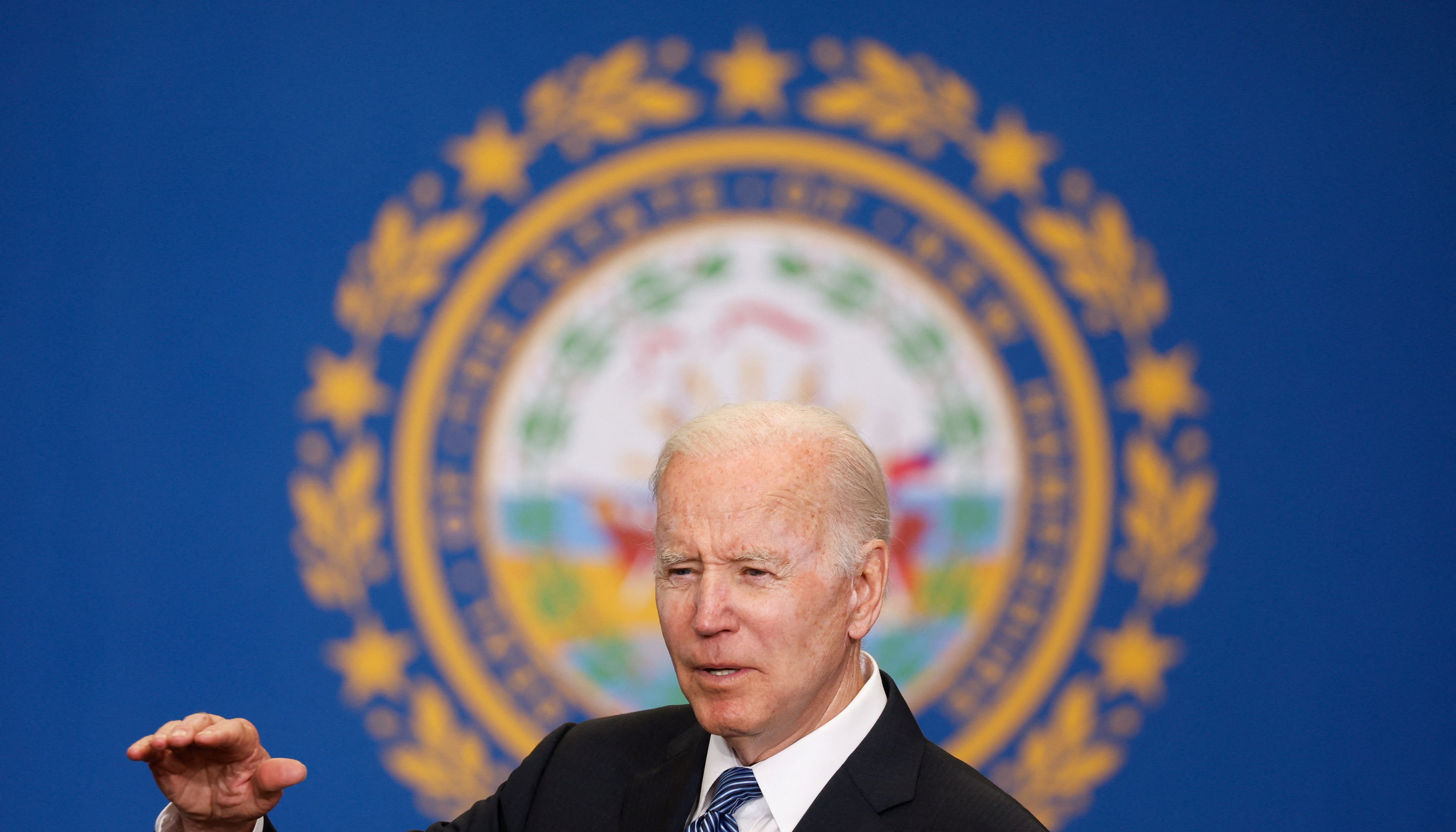 U.S. President Joe Biden announced plans to run for president in the 2024 elections
JONATHAN ERNST
Appearing on CNN's State of the Union on Sunday, Ms Ocasio-Cortez added to her previous comment, saying: "So, we'll cross that bridge when we get to it, but I think if the president has a vision - that's something certainly we're all willing to entertain and examine when that when the time comes."
Allies of the American President said they believe he will run again for president in two years' time.
Ms Ocasio-Cortez said she would "take a look" at Mr Biden's pitch when, as expected, he announces that he is seeking a second term in the Oval Office.
In the wake of plummeting poll-ratings, allies of Mr Biden remain confident that he will run for president in to years' time.
Vocal influential Democrats have questioned whether Mr Biden's bid for a second term in the White House would be sensible, as he would be 82 at the time.
David Axelrod, Barack Obama's chief election strategist, told the New York Times: "The presidency is a monstrously taxing job, and the stark reality is the president would be closer to 90 than 80 at the end of a second term, and that would be a major issue."
Ms Ocasio-Cortez has been a vocal member of the Democratic party's left wing, which has been pressuring Mr Biden to take executive actions to get past a congressional backlog in his agenda.
Despite Democrats having full control over the White House and both chambers of Congress, the US President has also been unable to advance signature policy objectives such as the Build Back Better Act and voting protections.
Concluding her interview with CNN, she added how she thought Mr Biden was "doing a very good job so far" and didn't entirely rule out eventually backing him "if the president chooses to run again".
Questioning over Mr Biden's authority is expected to intensify if, as polls suggest, Democrats take a hammering in November's midterms and lose control of one or both chambers of Congress.
According to Intelligencer, Democrats are divided into two camps: those who see Mr Biden's troubles as familiar midterms woes facing most administrations, with fortunes set to improve as 2024 approaches; and those who believe the unprecedented combination of circumstances, including Mr Biden's age, his strategy and uncertainty of succession, make a future path uncertain and unpredictable.

U.S. Representative Alexandria Ocasio-Cortez
POOL