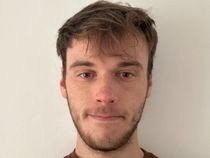 By Ben Chapman
Published: 14/03/2023
-
18:11
Updated: 15/03/2023
-
15:18
Ex-Match of the Day pundit Mark Lawrenson has called for all pundits and presenters working on the show to be sacked following the success of a stripped back version.
The BBC were forced to air two editions of Match of the Day with no presenters, pundits or commentators following a mass walkout.
---
People working on the football highlights show made their feelings clear to BBC bosses after their colleague, Gary Lineker, had been asked to 'step back' over fears he may have breached impartiality guidelines.
The lack of analysis or commentary failed to hinder the show as it recorded nearly half a million more viewers than the previous week, something Lawrenson described as "brilliant".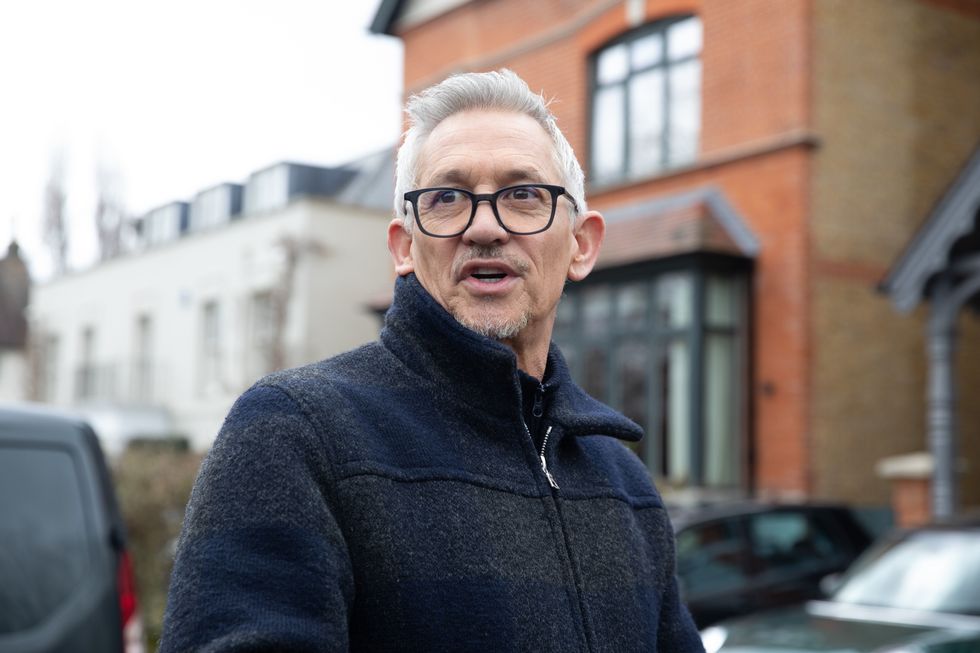 Gary Lineker will return to Match of DayPA
Speaking on GB News, Gary Lineker's ex-colleague said the revelation should be taken as a sign to "sack the lot of them".
Speaking to Andrew Pierce and Bev Turner, he said: "I thought it was Brilliant.
"I think they should sack the lot of them! Highest paid person at the BBC [Gary Lineker] - get rid of him!"
Lineker has been reinstated as a presenter following the row over a tweet made by the presenter, where he compared the Government's illegal migrant policy to 1930s Germany.
BBC Sport's stripped back coverage was not limited to just Match of the Day, for example weekend staple Final Score did not air as presenter Jason Mohammad added his name to the lengthy list of boycotters.
Coverage of the Women's Super League match between Chelsea and Manchester United aired without a pre-match presentation on Sunday, and Radio 5 Live replaced much of its usual live sports coverage over the weekend with pre-recorded content.
In a statement issued on Twitter, Lineker described the past few days as "surreal", adding he was "delighted we have navigated a way through this".
In a series of tweets, Lineker also appeared to address the issue of migration again, saying his difficult weekend "doesn't compare to having to flee your home from persecution or war to seek refuge in a land far away".
"We remain a country of predominantly tolerant, welcoming and generous people. Thank you," he added.
Speaking about his former colleague, Mark Lawrenson revealed he has been in communication with Lineker over the matter.
He told GB News: "He's certainly stuck to his guns and he's not backed down.
"It appears the BBC have gone down on one knee to him. I didn't agree with what he originally said, but I can't believe the fuss.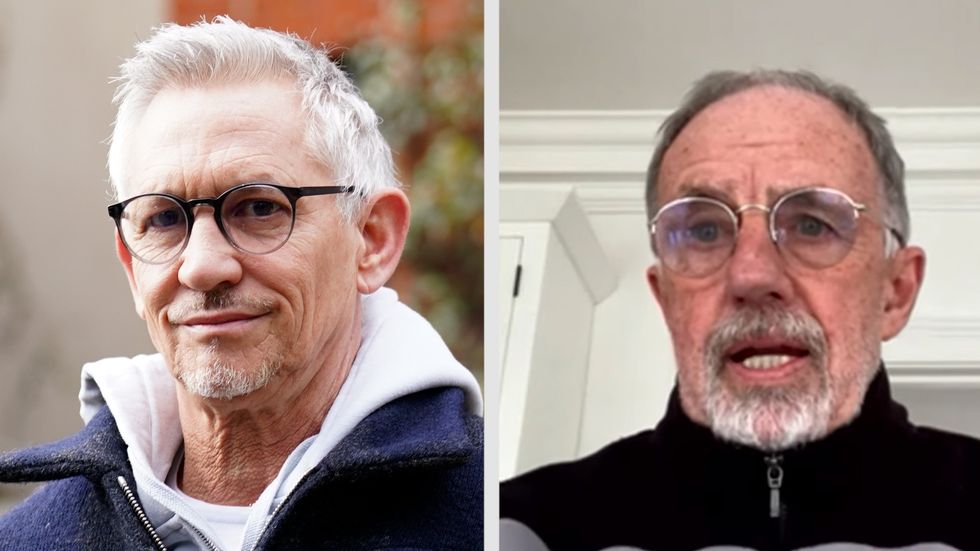 Mark Lawrenson says Match of the Day stars should lose their jobs following the success of the stripped back version
PA / GB News
"The actual topic Gary was talking about, it doesn't even get a mention anymore.
"I can't believe there's been such a fuss and I've text him a couple of times in the interim.
"I'm pretty sure he's just like everybody else thinking 'what on earth is happening'."
Lawrenson added the matter highlights the BBC is "frightened of its own shadow.
"That's the problem, they've suddenly seen headlines break out on all the channels including their own.
"He had the audacity to actually say what he was thinking."
The BBC has announced an independent review would be conducted into the corporation's social media guidance following the affair.
The company's Director-General Tim Davie said: "We are announcing a review led by an independent expert – reporting to the BBC – on its existing social media guidance, with a particular focus on how it applies to freelancers outside news and current affairs.
"The BBC and myself are aware that Gary is in favour of such a review.
"Shortly, the BBC will announce who will conduct that review. Whilst this work is undertaken, the BBC's current social media guidance remains in place.
"Gary is a valued part of the BBC and I know how much the BBC means to Gary, and I look forward to him presenting our coverage this coming weekend."
Davie added: "The BBC's social media guidance is designed to help manage these sometimes difficult challenges and I am aware there is a need to ensure that the guidance is up to this task.
"It should be clear, proportionate, and appropriate."