Published: 16/09/2023
-
10:15
The Met Office has warned the UK could see thunder and lightning this weekend after the UK was hit by a week of hot weather.
Areas across the country could see heavy rain and stormy conditions as humid air moves northward.
---
Southern areas are expected to stay fairly dry on Saturday while the north remains cloudy.
However, storms could form in the south and west upping the chances of thunder and lightning.
Heat map on Sunday
Met Office
The Met Office continued by saying nights could be uncomfortable for many in the south as humidity will be high but that parts of Scotland could see clear skies.
These conditions in Scotland could lead to frosty temperatures and in some places the mercury could drop below zero.
Heavy rain and thunderstorms are then expected to be present throughout most of Sunday across the country.
"The notable change in our weather occurs through Saturday evening as increasingly humid air moves up from the south bringing thunderstorms and heavy downpours," Deputy chief meteorologist Rebekah Sherwin said.
WEATHER LATEST:

Lightning strikes over EnglandPA
"These heavy showers and thunderstorms will spread across much of the UK through the day on Sunday with nowhere immune from the chance of seeing them.
"Some downpours could lead to impacts on the transport network and with thunderstorms likely in places some temporary power disruption is possible.
"There is also the risk of hail and strong winds in places.
"It is likely that severe weather warnings will be issued as the confidence over the most likely areas to be affected increases.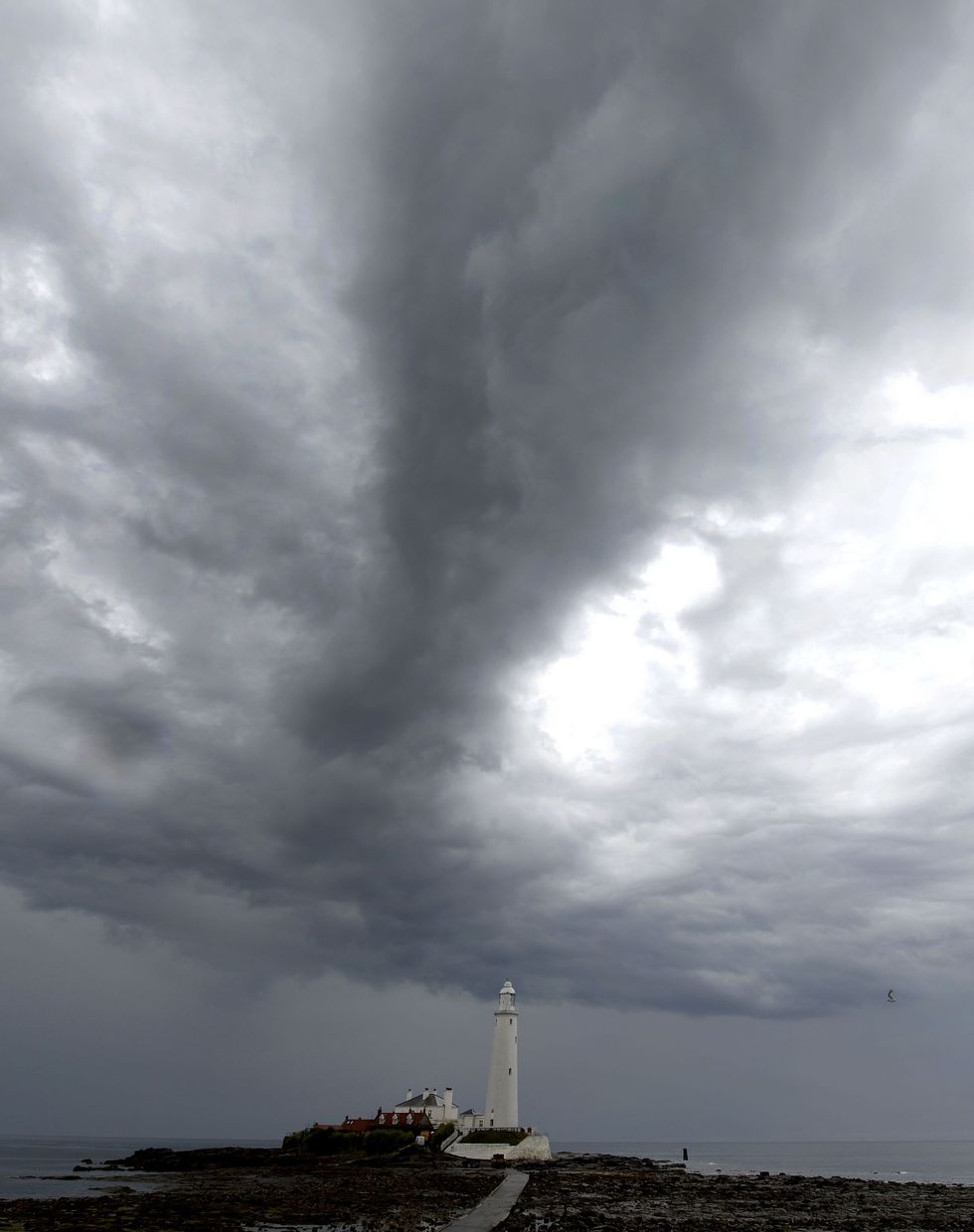 Met Office issues 'thunder risk' warning
PA
"Stay up to date with the weather in your area, as forecasts can change quickly."
According to the weather agency, parts of the south could reach highs of 27C at their peak but said it would feel cooler in the north, remaining around the mid-teens.
The Met Office warned that severe weather warnings were possible.
Looking to Monday, the meteorologists warned the humid and thundery airmass will be pushed east while more rain could move in from the west.
Looking into next week, hurricanes across the atlantic are due to have an effect on the UK forecast.
"Hurricane Lee, which will affect northeast USA and east Canada in the short term, is likely to transition into a regular area of low pressure as it re-emerges into the Atlantic early next week," the Met Office said.