NFL icon Rob Gronkowski has seemingly made his feelings clear on men playing in women's sports.
The trans debate continues to rage on, with many split on whether biological males should be allowed to compete with females.
---
Gronkowski was at the US Capitol earlier in the week when a Daily Caller reporter asked him for his opinion.
They asked whether men should be playing in women's sports.
🚨WATCH🚨

Rob Gronkowski Gives Outright Hilarious 'No' After Question On Men In Women's Sports pic.twitter.com/Sryv5l2Eit

— Daily Caller (@DailyCaller) September 13, 2023
And the four-time Super Bowl champion emphatically shook his head laughing, saying 'no', suggesting he's certainly not in favour of that happening.
Gronkowski was in DC to raise awareness about Valley fever, a disease which impacts dogs.
When it comes to the trans row, Lia Thomas has sparked outrage by winning an NCAA championship in March last year.
And American sports coach Kim Russell recently revealed she had been vilified for objecting to Thomas' participation.
In a short documentary released by the Independent Women's forum earlier this week, Russell claimed she was 'stoned and hanged' for how she felt.
She said: "People [were] saying, "'A transwoman is a woman. How can you not think that?'
"I had prepared myself emotionally because I knew what was coming.
"I felt like I was burned at the stake. I felt like I was stoned and hanged all at the same time."
She added: "I really believe that women should be competing against other biological females."
In a separate interview with Fox News, Russell said she'd been removed from her position as women's lacrosse coach as a result.
"I have been taken out of the role of coach, which is what I have done for 27 years," she said.
"I have been asked to take a role as Employee Wellness Program manager, which would have no contact with students and be creating things, which is paperwork."
There has also been controversy in cricket, too.
Danielle McGahey, who was born a male, has played for Canada's women's team in a qualifying tournament prior to the 2024 Women's T20 World Cup in Bangladesh.
McGahey toiled while making her debut, however, scoring just 13 runs in a match against Brazil.
Cycling is one sport that has taken a stand over the issue.
The national governing body have banned athletes like Emily Bridges from competing.
And Bridges, speaking to Vogue, has vowed to maintain the fight for trans rights.
"I was 10 when I started cycling competitively. I did a few sessions in a velodrome, and I was instantly hooked," she said.
"Soon after, I began working my way up through the British cycling ranks, setting a national record in 2018 before joining the GB cycling team for a year in 2020.
LATEST DEVELOPMENTS: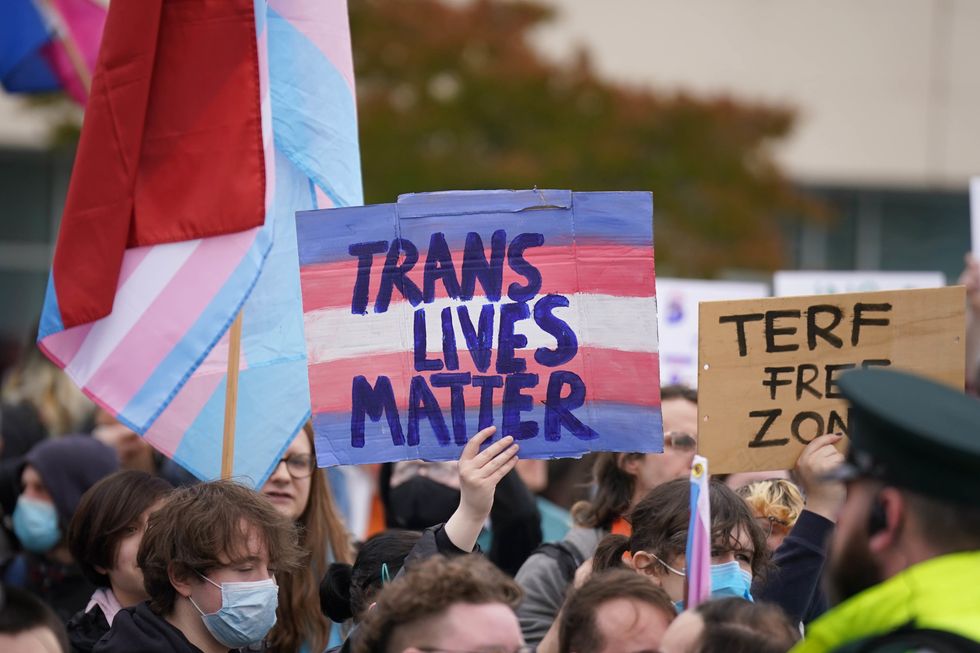 The Trans in sports row continues to rage on
PA
"I left the team that year to transition, and in 2022, I was in talks to rejoin the GB cycling team with an eye on the 2024 Olympic campaign.
"However, in May 2023, news came that British Cycling, the national governing body for the sport, was placing a ban on transgender women competing in the women's category.
"I had foreseen it happening, but the confirmation was still devastating.
"Cycling competitively was my life for the past 12 years. But now, I'm divesting from the sport – I have to."
Bridges added: I'll still be fighting British Cycling's decision in the courts and the streets. I'll continue to march with my trans siblings and use the voice I have to challenge injustice in the world."