By Jack Otway
Published: 18/09/2023
-
13:45
Updated: 18/09/2023
-
14:33
Neil Warnock has joked he would return to management once again if he received a huge £5million offer to manage in Saudi Arabia.
Huddersfield confirmed on Monday that the 74-year-old would be leaving his post as manager just six games into the new Championship season.
---
Warnock kept the club up last season, with the Terriers finishing nine points above the relegation zone.
He has now held a press conference explaining his departure and, when quizzed whether he'd return to management, joked about an offer from the Middle East.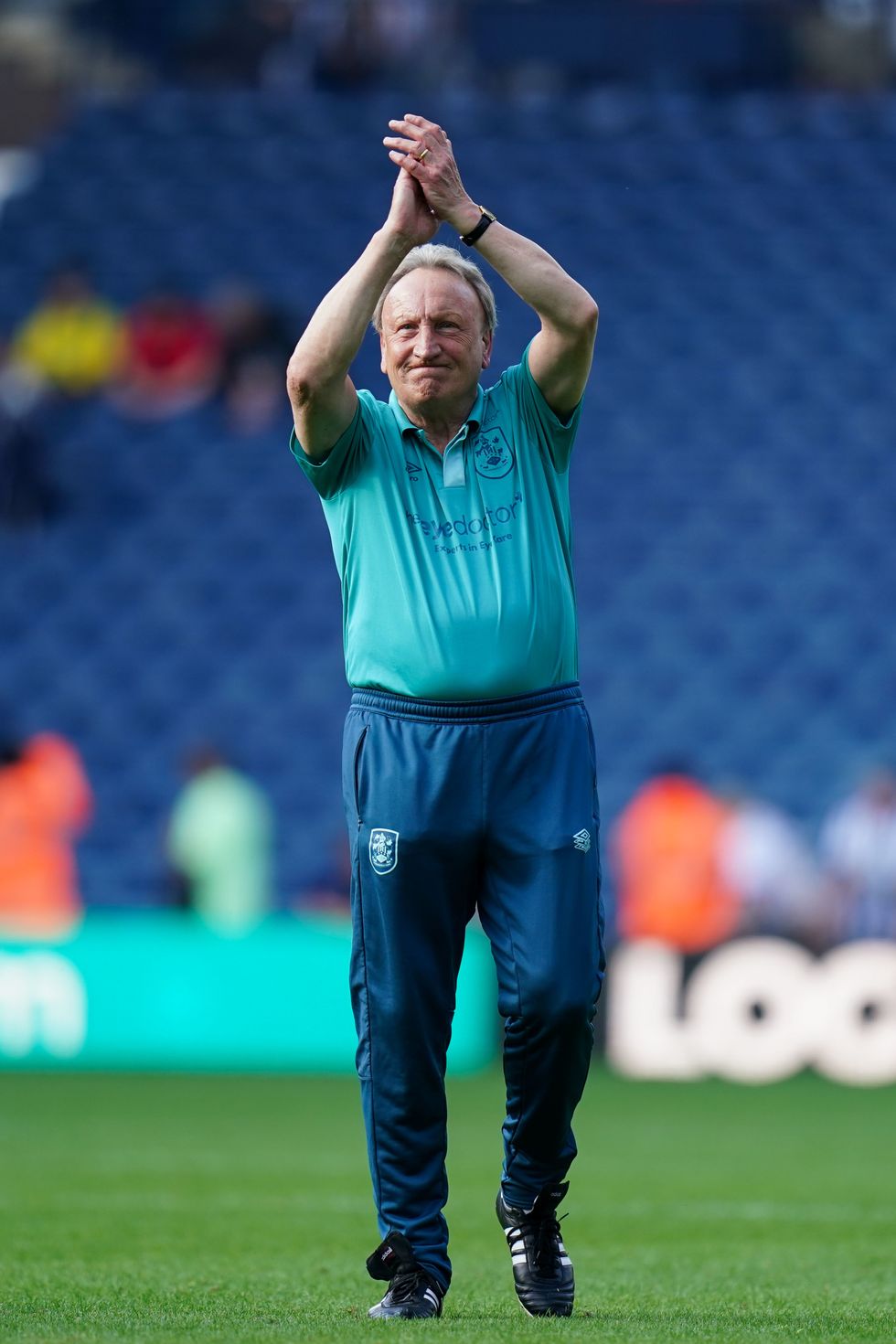 Neil Warnock feels he's achieved everything he wanted to do at Huddersfield
PA
"Well, you don't know, do you?" he said.
"I might get offered £5m tomorrow from Saudi, what would you do?
"It's exciting. You don't know what the next knock on the door is going to be.
"I do really sincerely hope that Jake [Edwards, chief executive] gets that act and it works and the lads give everything.
"It would be nice to see them push on this year and I think this squad is more than capable."
On the timing of his departure, the veteran added: "We've actually done what we set out to do really.
"As Jake said, Kevin [Nagle] has a three-year plan to reach the Premier League. When Dean [Hoyle] brought me back he pleaded for days and days and changed my mind and I said I'd come back and help while I was wanted.
"Once they told me they wanted to bring someone in...yes, I thought it would be about Christmas time, but once they told me that I think they had to move on quickly.
"If you're not wanted you want to go straight away. I don't mean that how it maybe sounds - we always said we'd be straight with each other and that's what we've done, and Ronnie and I wish them all the best.
"I've told the lads there's no reason not to push towards the play-offs now.
"My health is good, I've never felt better! If anything I've got the buzz again.
"I'm sure when February comes round people will be asking me again.
"I've always said to Kevin, it's his club and that I'd go whenever he wants me to go.
"I think it was the right thing that I came back, I don't think it would have helped anyone to come in in pre-season, but we've made a lot of progress.
"I can't tell you who the new manager is because they've not told me, so I assume it's someone I don't like!"
Warnock also lavished praise on the Huddersfield fans, thanking them for the support he's received during his spell in the dugout.
"The fans have been so incredible, I can't tell you, so receptive, even after we lost 4-0 twice on the trot.
"I have a history at the club now and Sharon always thought the world of Huddersfield. That won't change.
"Dean decided it was ready to change [ownership], Kevin has come in, and good luck to them.
"I'm disappointed and I'll miss my players. Individuals, the way I give them stick and laugh at them, that's what keeps you young.
LATEST DEVELOPMENTS: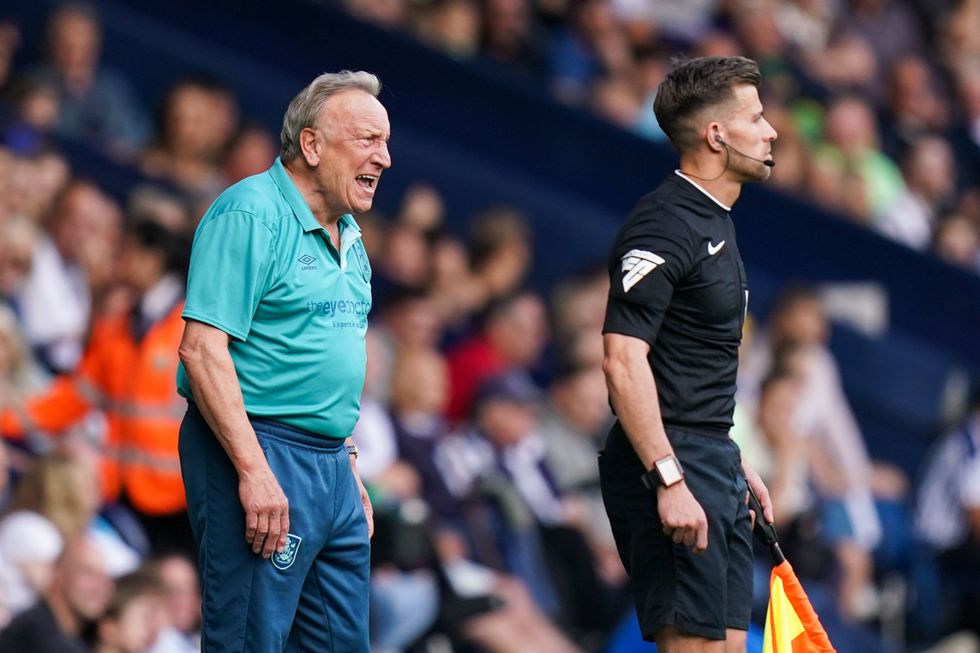 Neil Warnock was in good form despite no longer being manager of Huddersfield
PA
"I have such a great group of players and I'll miss them loads.
"The last one I signed, Wiles, is going to be super. Rudoni, I love him, Ruffels is maybe the best left-back in the league now...I'm sure I'll be in touch even when I'm not involved.
"They're a good group, they've listened to everything I've said and I think they've enjoyed the ride.
"I think the humour has gone from the game now and I told them to enjoy that."
Huddersfield are next in action against Stoke on Wednesday (7.45pm).