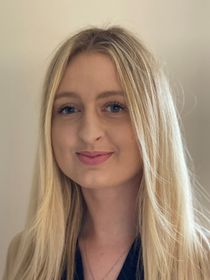 Published: 05/02/2023
-
13:59
Updated: 06/02/2023
-
13:53
Prince Harry faces humiliation after a former Highgrove groom who took his virginity in a field behind a busy pub says he "lasted five minutes".
Sasha Walpole has revealed that she and Harry had sex after a party while the Royal's security searched for him in a blue Ford Fiesta.
---
*** GET THE LATEST PRINCE HARRY NEWS - SUBSCRIBE TO OUR YOUTUBE CHANNEL NOW ***
The 40-year-old has described the summer night in July 2001 as "literally wham-bam between two friends.''
The digger driver admitted that the booze-fuelled sex came after the pair downed ten shots of tequila, Baileys and sambuca.
Harry, who at 38 is just two years younger, sparked a guessing game after his memoir Spare disclosed that he first had sex with an old lover aged 17.
"I am the woman who took Harry's virginity. It was ­literally wham-bam between two friends. The sex was passionate and sparky because we shouldn't have been doing it," she told The Sun.

The 'older woman' revealed that she took Prince Harry's virginity in 2001
Toby Melville
"One thing just quickly led to another. We ended up on the floor."
The encounter took place in a meadow behind the car park of the Vine Tree Inn in Norton, Wiltshire where Walpole held a party to mark her 19th birthday.
Afterwards Harry hid in a red phone box to avoid being seen before a friend drove a protection officer to him.
At that time, Harry was just 16 – a year younger than his book claims.
The pair knew each other from when she worked as a stable girl at Highgrove the country retreat of King Charles and enjoyed trips to polo matches together.
Walpole, now a married mum of two, said: "We went outside and both climbed a three-bar fence to the field. We were quite drunk at this point.
"I gave Harry a cigarette. I lit mine and then his.
"We finished our cigarettes— Marlboro Lights — and it just happened. He started to kiss me.
"He was wearing boxers. There was no chatting, no words.
"It was exciting that it was happening. It was exciting that it was happening like the way it was. We were away for 15 minutes but the sex was about five ­minutes."
The mum said she was left shocked by Harry's revelation in his autobiography.
She added: "No one warned me about the night being included in the book - and Harry, or his people, could have found me to tell me if they had wanted to do so.
"I lead a peaceful life — I didn't invite this."
During the evening, she had told Harry she was upset about splitting from her first proper boyfriend before her ex turned up at the pub with his new girlfriend.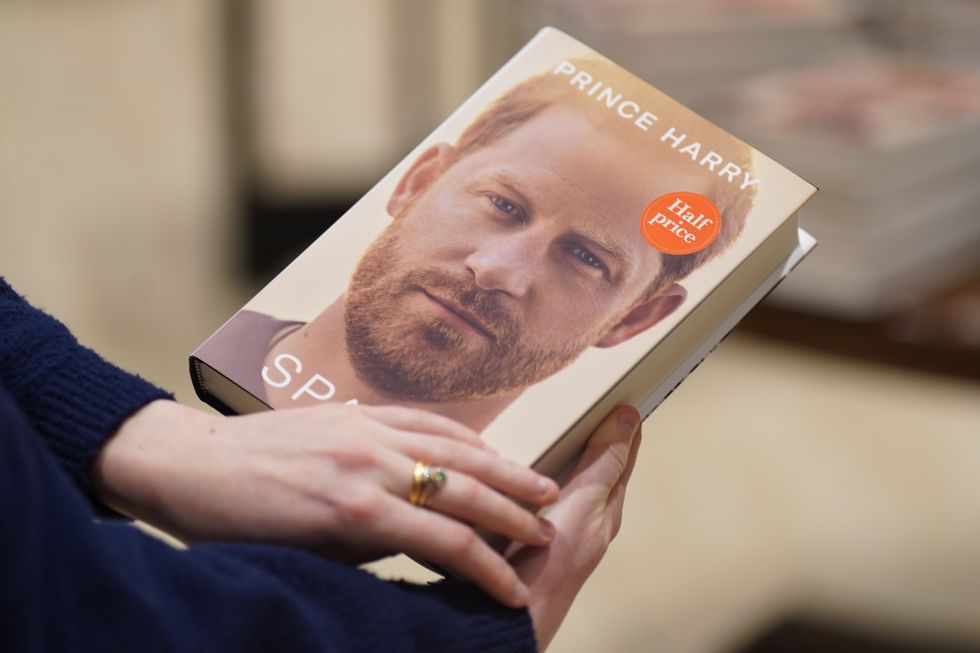 Prince Harry discussed losing his virginity in his book Spare
James Manning
She said: "At the time I didn't know he was a virgin — I didn't think about it then. There were no virgin vibes from him, he seemed to know what he was doing.
"I knew when thinking about it afterwards that he was a virgin.
"I hadn't known him to have slept with anyone. And obviously, I've been hanging around with him for a few years. So yeah, I think I kind of knew, but at the time, I don't think it was a thing."
Following the encounter Walpole never saw or spoke to Harry again.
She said: "Harry and I never texted or rang each other after that. I didn't mind. I wasn't embarrassed.
"Was I disappointed he didn't ring? No. It was circumstances we weren't going out, we didn't need to ring each other."