Published: 16/09/2023
-
15:00
Meghan Markle was caught on camera being "reassured"m by Harry as she appeared "nervous" at the Invictus Games, a body language expert has said.
The closing ceremony of the Invictus Games will come later this evening but during her time at the Games, the Duchess of Sussex was seen to be "masking her emotions".
---
She flew to Dusseldorf for the games on Tuesday, being reunited on stage with Harry where she apologised for being late.
The duchess described the games as an "amazing event" and following her appearance, was spotted alongside Harry cheering for athletes.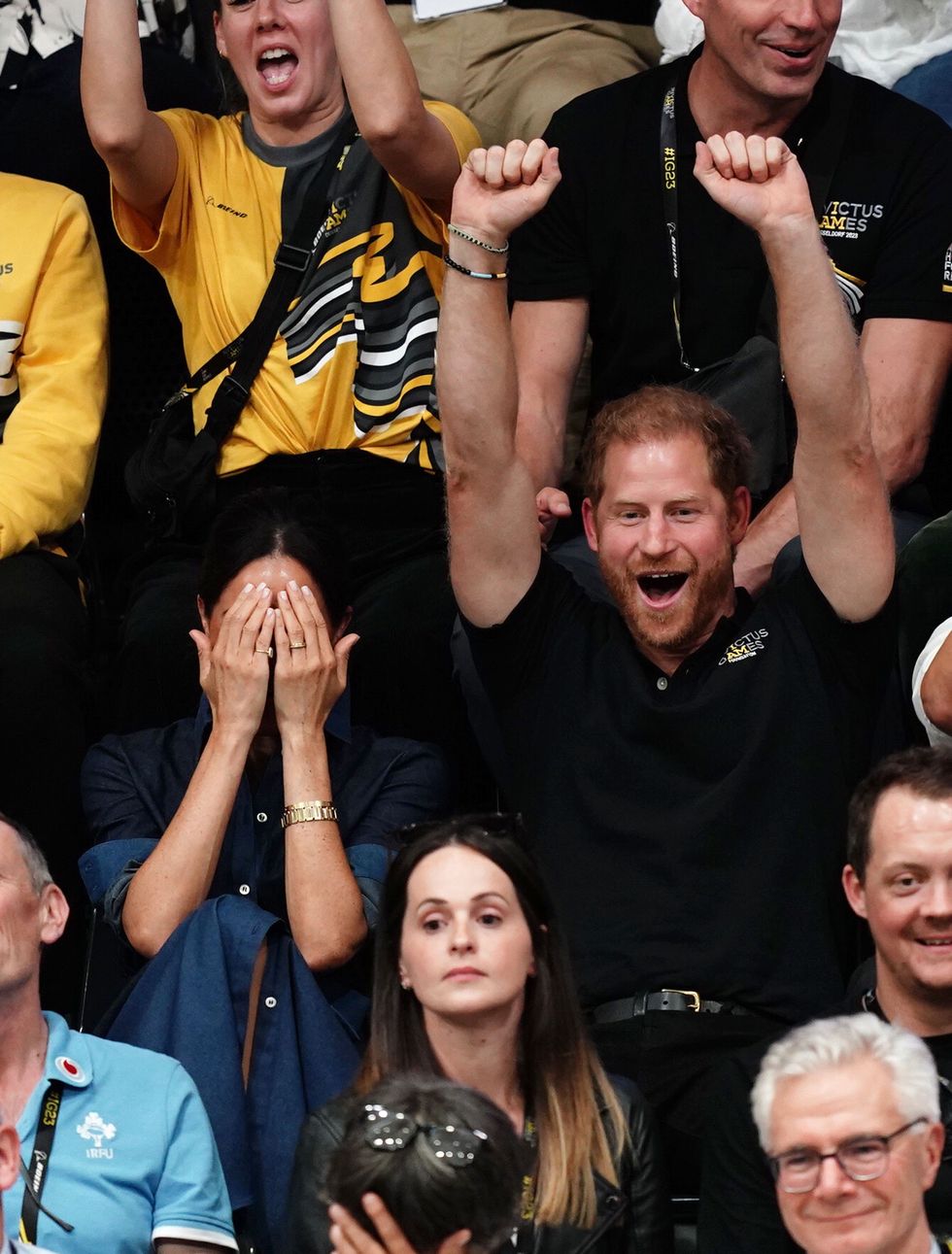 Meghan and Harry cheer at Invictus Games
PA
However, one body language expert suggested Meghan was "not 100 per cent" invested in what she was watching, and instead was hiding her feelings.
"There was a nice moment where she was looking at Harry in the grandstand, which was a moment of pride for her, but I did see a few inauthentic smiles here and there," body language expert Darren Stanton told the US Daily Express.
"I would say it was to mask a few emotions, as she could have been feeling nervous.
"It's almost as if she was here but not 100 per cent invested."
ROYAL LATEST: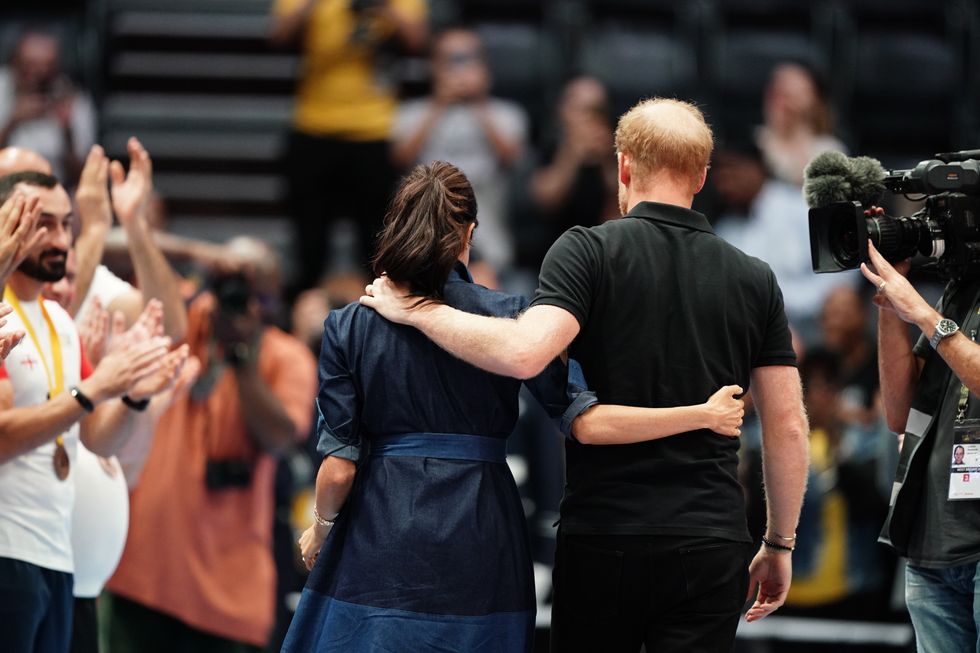 Meghan and Harry seen arm-in-arm
PA
The Duke and Duchess of Sussex have been seen holding hands throughout the event as the due have never been far apart.
Stanton continued to say that despite hiding her feelings she showed she was "proud" of Harry through her demeanour.
"There were some sweet moments between them.
"We saw Harry with his arm around Meghan, reassuring her and talking to her.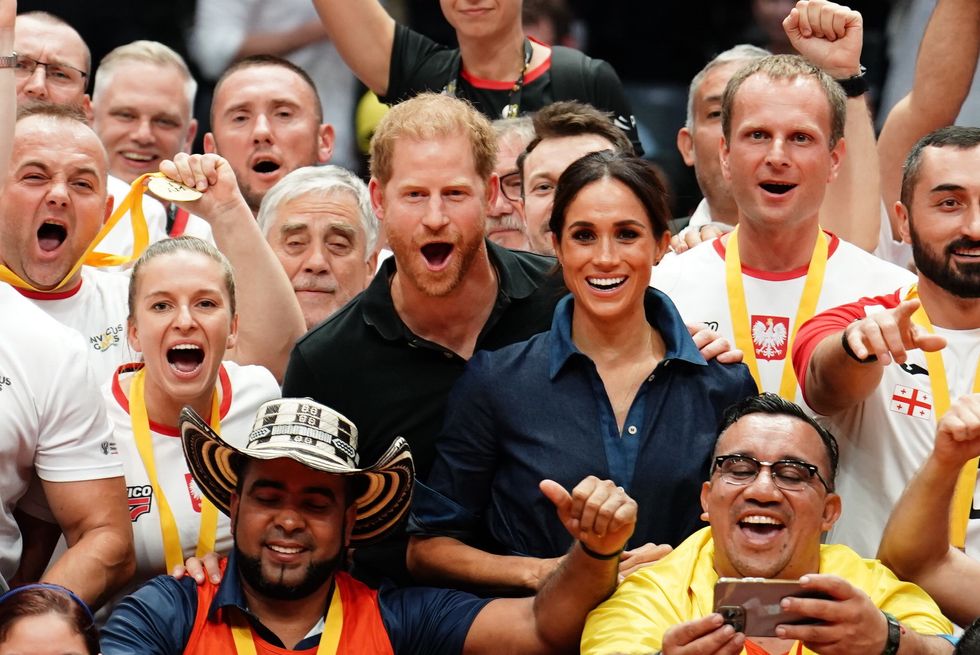 Meghan and Harry celebrate with athletes
PA
Harry was seen celebrating his birthday at the Invictus Games with a wiener schnitzel before washing it down with beer brewed by the restaurant Brauerei Schumacher.
Speaking to GB News, royal expert Kinsey Schofield said the birthday song from the crowd felt scripted.
"The Invictus Games is giving Prince Harry and Meghan Markle a rare opportunity to bask in the glory of some positive press," she said.
"They have made an avalanche of poor business decisions and participated in numerous PR opportunities that have left royal watchers unimpressed.
"Of course, they are going to 'show out' with all eyes on them and some happy headlines headed their way."