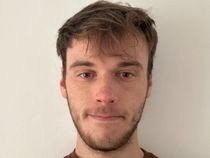 By Ben Chapman
Published: 16/09/2023
-
13:08
Updated: 16/09/2023
-
14:56
Prince William and Princess Kate are set to "ruffle feathers" in their 60-staff household with the appointment of a CEO.
In a clear show of intent, Kate and William have indicated that they are drawing up plans for their succession, according to royal expert Charles Rae.
---
Speaking on GB News, he told Esther McVey and Philip Davies that the couple are looking for someone from a military or Whitehall background.
"Whoever this person is, they will have to be one tough cookie", he said.
WATCH CHARLES RAE BELOW
"They'll be coming it at a level of CEO and running it like a company.
"This is William and Kate setting out their stall for the future for when they take over the reins of the Royal Family."
LATEST DEVELOPMENTS
According to the Daily Mail, whoever gets the role will report directly to William and Kate and won't answer to private secretaries who are said to have long held power at the palaces.
The move has been dubbed "revolutionary" by royal sources as they are "overthrowing the traditional, hierarchical structure".
William's bold decision appears to represent one area where he and his estranged brother Prince Harry align on.
While their relationship appears to be at an all time low, their shared suspicion of private secretaries appears to have been evidenced by the latest move.
William and Kate have lofty plans
Kensington Palace
In his memoir, Spare, Harry revealed he nicknamed the top palace advisers The Bee, The Fly and The Wasp.
He wrote: "I'd spent my life dealing with courtiers, scores of them. But now I dealt mostly with just three, all middle-aged white men who'd managed to consolidate power through a series of bold Machiavellian manoeuvres."
"They had normal names... but they sort more easily into zoological categories. The Bee, The Fly and the Wasp.
"The Bee was oval-faced and fuzzy and tended to glide around with great equanimity and poise, as if he was a boon to all living things."
Harry recently made a fleeting trip to the UK, but did not use it to attempt to reconcile with his brother.
The Duke of Sussex visited St Georges' Chapel to commemorate the first anniversary of the late Queen's death, before attending the WellChild Awards.
Harry then flocked to Dusseldorf for the Invictus Games, the multi-sport event he set up for wounded, injured and sick servicemen and women.
The Duke was unaccompanied for the first few days of his European trip, but was later joined by his wife, Meghan Markle.