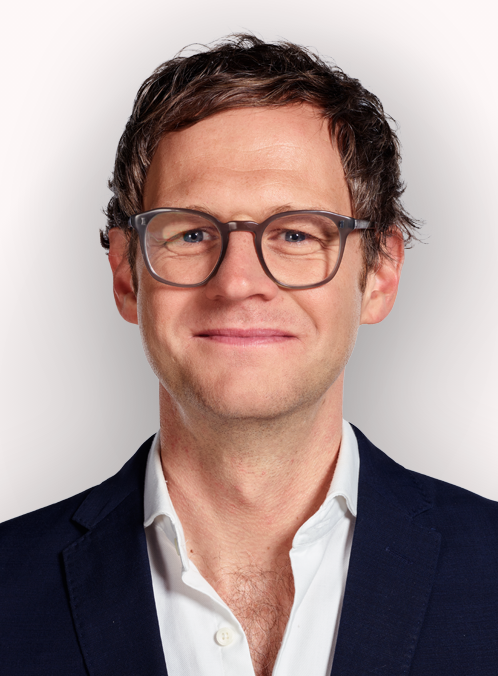 By Mark Dolan
Published: 21/10/2022
-
21:33
Updated: 14/02/2023
-
10:34
You couldn't make it up. Liz Truss makes history as the country's shortest serving prime minister, her reign not even stretching to six weeks. Only for the man she replaced, Boris Johnson, to reemerge as a likely candidate for the top job, this after he was ejected by his own party as a result of partygate, the Owen Patterson affair and the wandering hand of Tory MP Chris pincher. Well pinch yourselves folks, you're not dreaming. This is not a drill. We are witnessing what may be the most unlikely political comeback ever.
If Boris Johnson, fresh from tanning himself in the Caribbean and topping up his bank account with lucrative speeches, can win the support of a hundred MPs, it's my prediction the Tory members will face a choice of Sunak versus Bojo, with the blonde bombshell a shoo-in for Number 10.
---
At least he knows his way around the place, and hopefully Liz Truss has left that expensive wallpaper up. Although the cleaners in downing street, may have to wash the blood off it first. Whatever way you look at this, I believe it's a good news story for the Conservatives, after one of the worst chapters in their history. Why? Well because they've swiftly seen the back of Liz Truss, whose policies in that budget were right - to go for growth and to make Britain a global hub for investment - but the execution and communication around that mini budget was catastrophically bad. They've cut their losses, they've cut away the dead wood and they've cut and run. They have eliminated the weakest link. Liz Truss's ten years were so short, her blink and you'll miss it tenure in Downing Street will not register in the minds of voters in the months ahead. It's all about who they get to replace her. And I think it's a win-win.
Rishi Sunak, the most polished candidate, with a great knowledge of the economy and the Treasury. A coherent thinker, an organised, teetotal workaholic who knows exactly what international financiers need to hear, in order to restore Britain's economic reputation and of course it was Sunak who predicted the economic chaos we are now in.
And then there's Boris. I personally couldn't care two hoots about party gate. That's a trivial reason to get rid of a prime minister. My issue with Boris always has been and always will be those three ruinous lockdowns which have landed us in this mess.
Over two and a half years I begged him via the national radio and television airwaves, to handle the pandemic like a Conservative – to protect the economy, top protect human liberty and effectively to do a Sweden, allowing the public to make a judgement about how best they can stay safe, without profoundly unethical vaccine and mask mandates and reckless school and business closures. Instead he folded to the sirens voices of sage
and he showed none of the freedom loving principles we've seen from legends like the Republican governor of Florida Ron DeSantis, a proper conservative - who pushed back on this Covid madness long before other US states and who boasted a fraction of the economic and societal damage, but with a comparative Covid death toll.
But that's in the past. It's all about the future and it appears now we are faced with three choices for our next prime minister.
Rishi Sunak, Boris Johnson or Sir Keir Starmer.
On what planet is a big spending labour party, in the pocket of the unions, handing out inflation busting pay rises to public sector workers, going to settle the marketS. And that terrifying idea of a 1970s style state-sponsored energy company, pumping taxpayers billions into flaky renewables.
With Truss out of the way, I believe Sunak or Johnson can defeat Keir Starmer. Given that Starmer is now the front runner in the opinion polls, he will enjoy unprecedented scrutiny of his policies and their cost. People aren't stupid, I believe that in time they will take the view it doesn't add up. We face a year of unprecedented economic hardship, and electorates tend to shift to the right when the country is in financial trouble.
As we saw most notably in 1979, when Margaret Thatcher was swept to power on the back of working-class votes.
I see this choice now of Johnson or Sunak is a win-win. And there are arguments for both sides.
And neither candidate is perfect. Boris seems to struggle with the due diligence of daily government, but Rishi Sunak's got more baggage than Kim Kardashian on holiday – the green card, the billionaire wife, the non-Dom debacle.
So who to choose? Boris or Rishi? I have the perfect solution. We go for both. This party is split down the middle, between Boris and Rishi supporters, ideologically, politically, emotionally and mathematically.
Therefore the two men must act in a national interest and come together, with Boris Johnson as prime minister, an election winning machine with more charisma in his little finger than Keir Starmer has in his whole body, and Rishi Sunak as deputy PM and chancellor, with the intellectual chops, to tackle inflation, get borrowing down and set Britain on a path to recovery.
It's not Boris OR Rishi, it's Boris AND Rishi, the dream team that can fix the economy, unite the party and win the next general election. We're looking at a double comeback, which is a double win for the country. So bring it on, at the double.