Donald Trump has risked creating a major split within the Republican Party after making a surprise intervention on abortion.
The former Commander-in-Chief voiced concern about Florida Governor Ron DeSantis' six-week abortion ban, labelling the decision a "terrible thing".
---
Trump, whose Supreme Court appointments led to the overturning of Roe v Wade, could turn off socially conservative Republican primary voters by criticising DeSantis' decision.
The 77-year-old is at particular risk in Iowa where evangelicals play a crucial part to the Grand Old Party's voting bloc.
Responding to NBC's Kristen Welker about the Sunshine State's six-week abortion ban, Trump said: "I think what he did is a terrible thing and a terrible mistake."
The Republican frontrunner has consistently ducked questions about whether he would support a federal ban on most abortions at 15 weeks.
Trump recently said: "What's going to happen is you're going to come up with a number of weeks or months.
"You're going to come up with a number that's going to make people happy."
LATEST DEVELOPMENTS: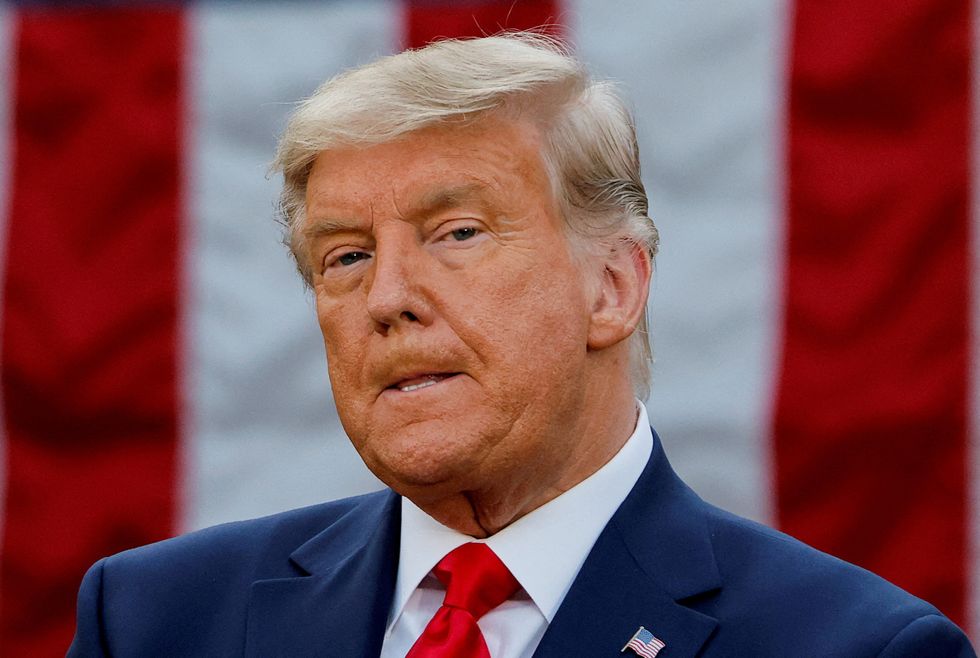 Donald Trump is the frontrunner for the GOP nomination
REUTERS
The 45th President, who flip-flopped on abortion while mulling over a run for the White House in 2011, believes he can get both sides to negotiate a deal which would result in "peace on that issue for the first time in 52 years".
DeSantis' campaign is hoping to make the most of Trump's intervention by positioning the Sunshine State Governor as the conservative candidate.
The DeSantis War Room said on social media: "Trump says he will compromise with Democrats on abortion so that they're nice to him: 'Both sides are going to like me.'
"Then he says it's 'a terrible thing' babies with heartbeats are protected in Iowa, Florida, and South Carolina.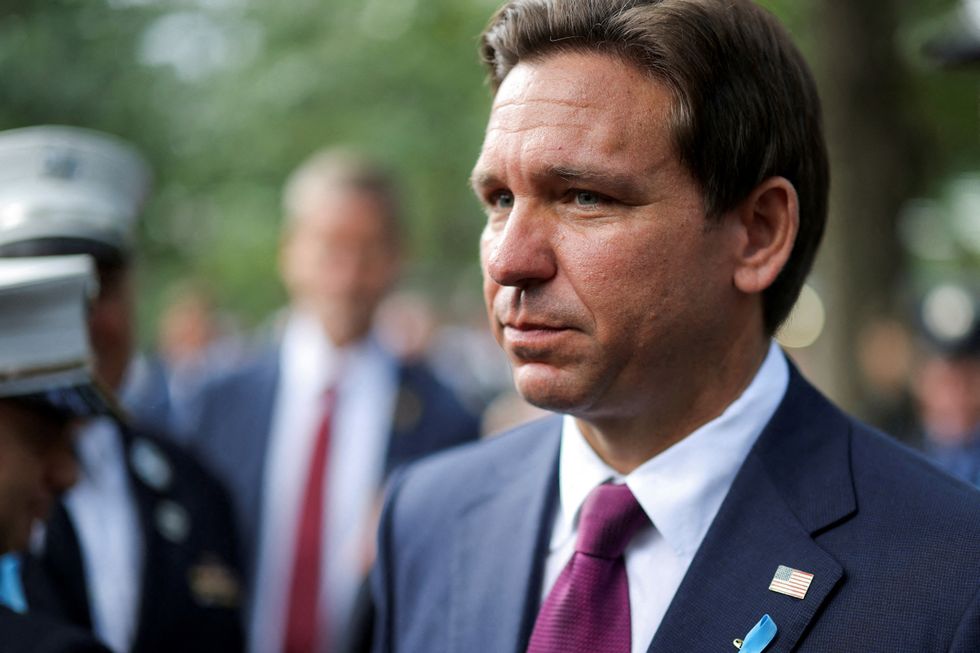 Ron DeSantis was identified as the main challenger to former President Donald Trump
REUTERS
"Ron DeSantis will never sell out conservatives to win praise from corporate media or the left."
DeSantis' communications director Andrew Romeo added: "We've already seen the disastrous results of Donald Trump compromising with Democrats: over $7trillion in new debt, an unfinished border wall, and the jailbreak First Step Act letting violent criminals back on to the streets. Republicans across the country know that Ron DeSantis will never back down."
Florida's Governor will hope the abortion debate can inject some much-needed energy into his lacklustre campaign.
Despite emerging as the heir apparent to Trump, DeSantis' support stands at around 12.7 per cent on Real Clear Politics' poll-of-polls.
Trump is clearly leading the GOP pack, with a number of indictments failing to dent his 56.6 per cent support.