By Holly Bishop
Published: 19/09/2023
-
08:35
Updated: 19/09/2023
-
08:39
A Ulez protester was celebrated online after he took action to block a camera with a cardboard sign.
A picture was shared online which showed the demonstrator standing on a ladder whilst wielding the cardboard sign which blocked out a Ulez van's camera.
---
The photo, which appeared on Facebook, was captioned: "Let's hear it for the lad sitting on the ladders blocking the Ulez camera on Rainham Road. This made my morning power to the people."
By blocking out the camera on the enforcement van, passing vehicles could avoid facing a Ulez charge for driving within the designated zone.
GB News speaks to an anti-Ulez vigilante
Furious drivers across London and surrounding counties have begun targeting camera vans enforcing Ulez expansion.
Some vans have vandalised, with social media posts showing the enforcement vehicles covered in graffiti, whilst other posts have shown the cameras being covered up by plastic bags.
Enraged drivers have also joined a Facebook group that urges people to report sightings of the vans.
Some anti-Ulez protestors have decided to take matters into their own hands and have chosen to disable the cameras themselves.
Earlier this month GB News spoke to a 'Blade Runner' Ulez vigilante who has been sabotaging the cameras.
Lee – not his real name – estimates that he has disabled more than 60 cameras himself.
Justifying his controversial actions, Lee exclusively told GB News: "It is a war on working-class people, the poorest people, the ones who can't afford a compliant car. It's a tax on the poor."
LATEST DEVELOPMENTS:
Tampering with and destroying the cameras is illegal.

A Met spokesperson said: "The Met has and continues to treat criminal activity in relation to Ulez seriously and has deployed considerable resources to our operation.
"We continue to monitor anti-Ulez protests, as we do for all potential public order matters, to consider if bespoke policing plans are required."
Former Tory leader Iain Duncan-Smith refused to condemn the vigilantes.
He said he was "happy" for people living in his constituency of Chingford and Woodford Green to disable the cameras because they had been "lied to".
He said: "A lot of people in my constituency have been cementing up the cameras or putting plastic bags over them.
"I am happy for them to do it because they are facing an imposition that no-one wants and they have been lied to about it. The actions you are seeing show how angry people are at what is being imposed on them."
The Met Police has reported that approximately 300 cameras have been targeted so far.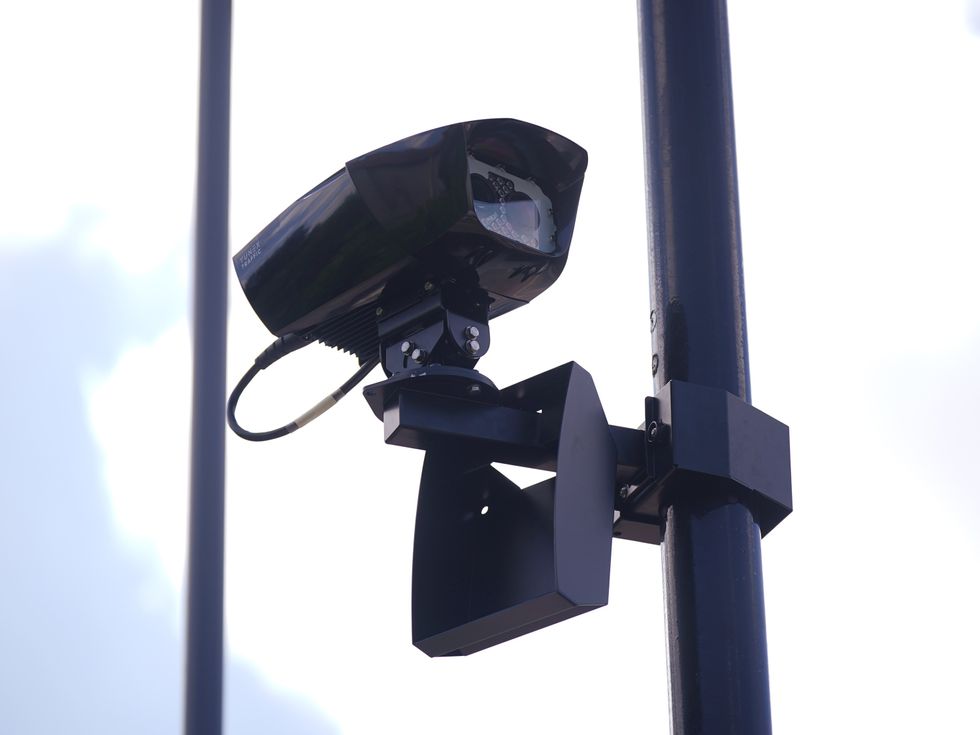 Ulez cameraPA
They said that tampering with the cameras is "vandalism of government property and is a criminal offence".
Local government officials have also criticised the scheme.
Councils bordering the capital have largely rejected the Mayor's appeal to put Ulez signs up.
Buckinghamshire, Essex, Hertfordshire, Kent, Surrey and Thurrock have rejected calls from TFL to put up the signs.
Sadiq Khan's scheme which was introduced in 2019 has proved extremely controversial.
It was expanded in August, now affecting all motorists driving into London.
Drivers will now have to pay a £12.50 daily fee if their vehicle is non-Ulez compliant.
The charge will hit petrol vehicles introduced earlier than 2005 which are not compliant with Euro 4 emissions regulations.
Diesel cars and vans are only exempt if their engine complies with Euro 6 rules, which were introduced in September 2015.