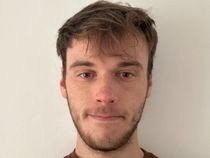 A SECURITY guard who worked in Qatar ahead of the World Cup has told GB News about the horrors workers faced there getting the country ready to host the tournament.
---
Malcolm Bidali was previously jailed for speaking out about the appalling working conditions.
But as the clock ticks down to the tournament he's bravely lifted the lid once more on what life is like.
Speaking exclusively to GB News in an interview which will feature in Farage At Large, a Qatar World Cup Special, Malcolm claimed: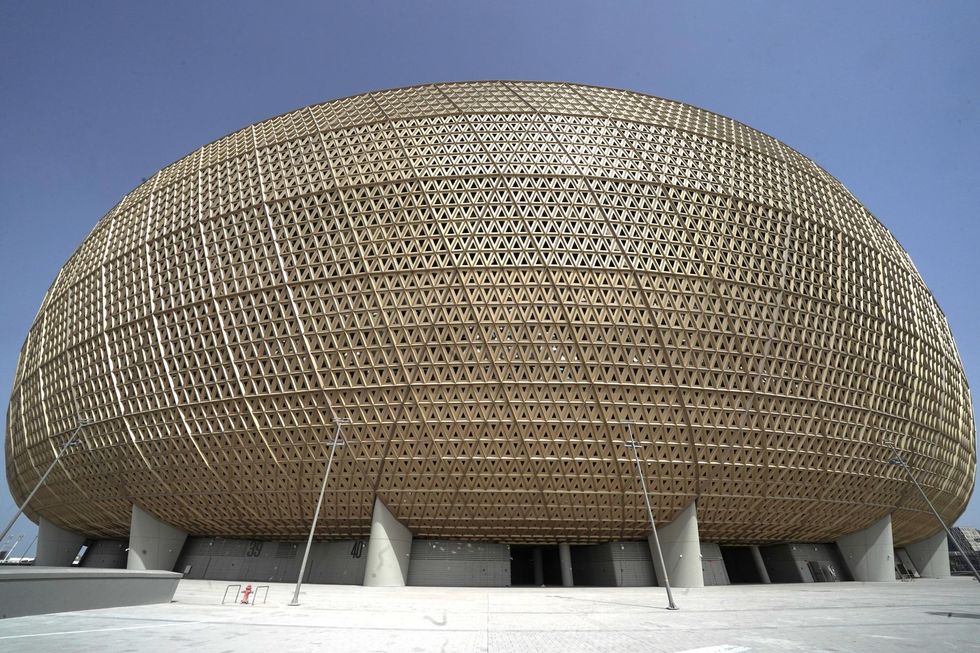 The Lusail Stadium is one of the constructions in Qatar assisted by migrant workers.
Nick Potts
- Many workers have lost their lives getting stadiums ready.
- He was among many who passed out and suffered nosebleeds while working in 50 degree heat.
- Workers were forced to live 12 to a room in horrendous conditions.
- And that employers "controlled every aspect" of workers' lives.
Reflecting on life in Qatar preparing for the World Cup the Kenyan guard told GB News: "You're talking about cramped living conditions. Six, eight, ten, twelve people in one tiny room with all their belongings, and bedbugs. Mould up the wall and poor sanitation of the bathrooms, the kitchen was also appalling.
"It gets really hot, in excess of 50 degrees, and then you have the humidity, and you're still expected to do your duties under the sun. There's heat stress, people pass out.
"I personally had nosebleeds, I've had mostly headaches, fatigue, my supervisor actually passed out and an ambulance had to come for him. Unfortunately, people have also lost their lives."
On the way people's rights in Qatar are impacted each day, he continued: "There's repression of freedoms - freedom of speech, freedom of movement, freedom of association. Basically, your employer controls every aspect of your life, from the moment you wake up to the moment you go back to bed.
"What time you wake up, where you go to work, how you work, what you eat, even if you eat, transportation mode, what you can and cannot do on your days off if you're lucky enough to have a day off. Who you can associate with and then there is discrimination as well on multiple levels. So you can be discriminated against based on, you know, the country you're from, or your race, your skin colour or your socioeconomic status.
"You just can't approach your supervisors, middle management. People just keep their head down, just to make it back home after the contract, so you don't really approach management or the company. People just keep their head down and take what they're given.
"I got fed up with all those conditions. If you push someone to the wall, to the corner, eventually they'll snap and that's exactly what I did. I emailed the client, I emailed the client's parent company, I emailed the Ministry of Labour, Ministry of Interior, basically all formal channels, which, supposedly, we are told to take to address any grievances or any violations and none of them came to our rescue or help."
Malcolm has previously spoken about his experiences via a blog. Explaining why he chose to blow the whistle he said: "I wrote stories, I got bold enough to write a story about a prominent member of the ruling family who witnessed some labour violations and did nothing to stop it. I think that's what landed me in prison. But I don't regret it one bit and I'd do it again if I had to."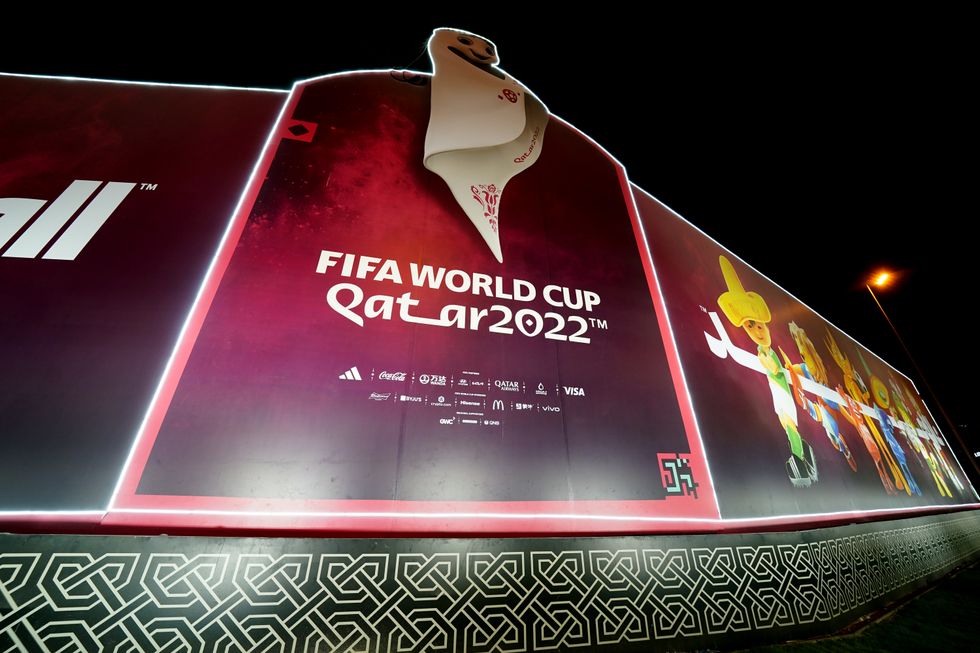 World Cup 2022 host nation Qatar has faced criticism over the treatment of migrant workers.
Mike Egerton
Malcolm said he wasn't against the World Cup being in Qatar, but that he wanted to see it spark a debate for change and reform.
He said: "I'm not against having the World Cup in Qatar. I feel like it's a nuance that should be embraced. Having a World Cup in the desert, that's the first of its kind. It's just like when Barack (Obama) became President (of the United States).
"I'm not saying that was perfect, because he also has his own skeletons, everyone has skeletons. But just the fact that you have that happening, or you have a female Prime Minister, female President, a disabled, individual holding power in office. So I believe, with the World Cup in Qatar, I don't have an issue with that. I'm actually very grateful, because I was able to highlight most of the labour violations that are happening and because of that some labour reforms are put into place.
"The World Cup has given families remittance, it has helped, economies back home with the remittance, people have been able to pay for school, medical bills, cost of living expenses.
"What I do have an issue with is the fact that the international community has kind of turned a blind eye to everything that's happening. So these are all the countries from Europe and America with the exception of a few countries who boldly expressed protests, but at the same time, that's not enough, they should have done more.
"Also the ambassadors in the country, they should have a meeting with the Minister of Labour, the Ministry of Foreign Affairs, Minister of Interior, they should have a meeting with the people who have the power to make laws.
"Even if the World Cup comes to an end, the cameras will go away, the fans will go away, but the migrant workers will remain, and the conditions will remain. Nothing much has changed, it's only change on paper, but on the ground, nothing much has changed.
"So I don't feel any particular kind of way about the World Cup itself, but I'm more concerned about what happens after and how the international community has kind of just folded its hands. Watching from the sidelines and just making small gestures, that has bothered me so much."
Watch the full interview on Farage At Large: Qatar World Cup Special at 7pm on Friday on GB News