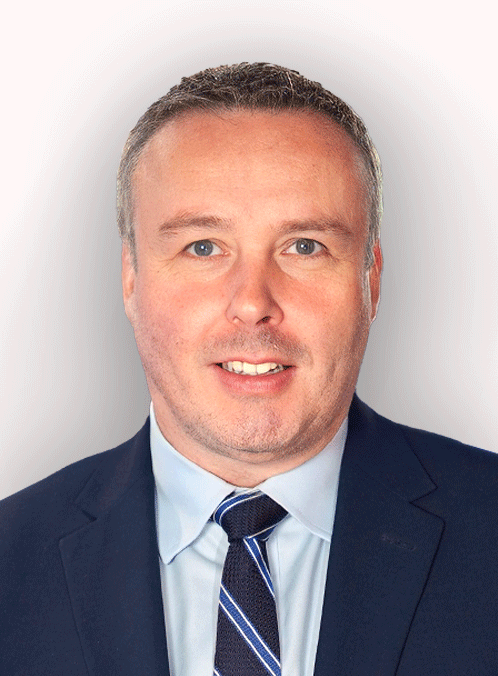 By Mark White
Published: 01/11/2022
-
16:02
Updated: 01/11/2022
-
16:04
Authorities have warned the public not to misuse fireworks after police in London and Dundee dealt with serious disorder involving pyrotechnics on Monday evening.
During several hours of trouble in east London, fireworks were set off towards bystanders, including a mother and baby in a pushchair.
---
In Dundee, a police officer suffered minor injuries after pyrotechnics were fired at officers dealing with significant disorder there.
The Metropolitan police control centre received multiple emergency calls reporting violent incidents around Stratford bus station, where members of the public were deliberately targeted by fireworks.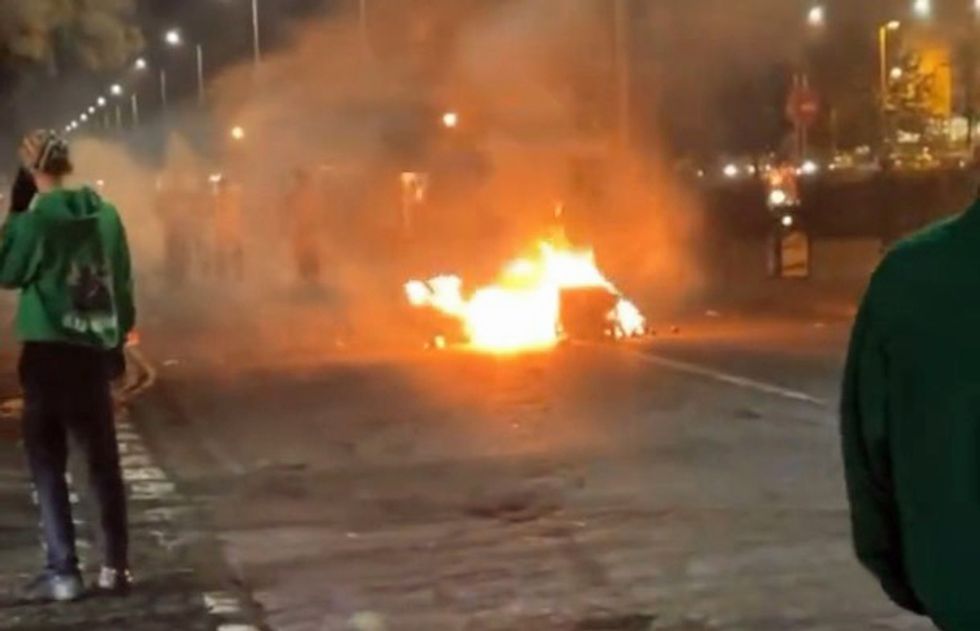 In Dundee, a police officer suffered minor injuries after pyrotechnics were fired at officers
oxi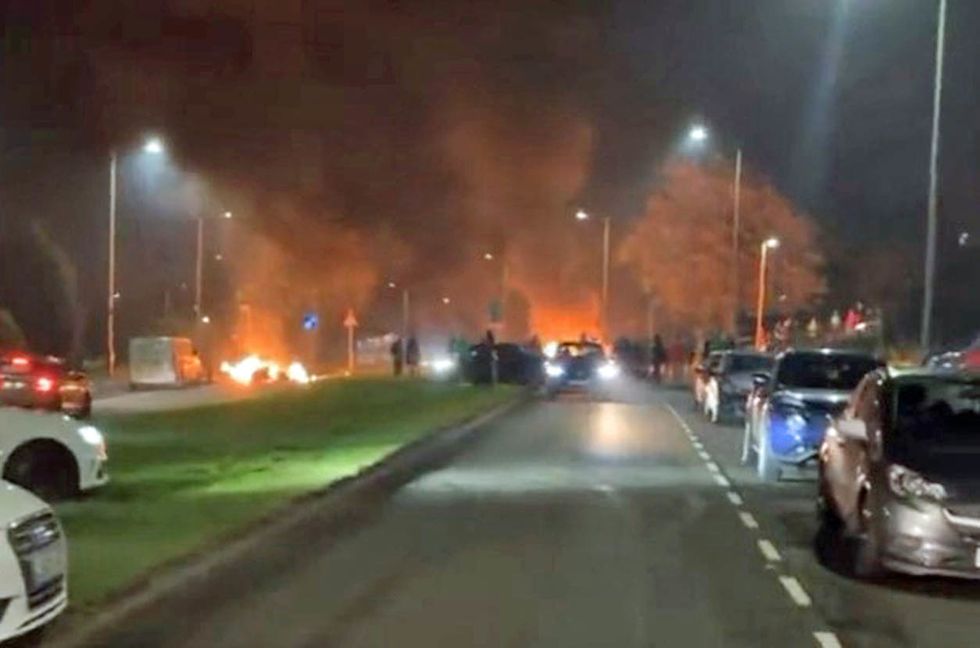 Anti-social behaviour in Dundee with bonfires being lit in the street and fireworks thrown at emergency services
oxi
Scotland Yard said a "significant crowd" of more than 200 people had gathered and further resources from across the Met were called in to help.
In a statement, the force said officers were forced to "respond in full protective equipment due to the nature of the situation."
Police said a teenage girl was arrested after attempting to let off fireworks directly at them.
Police believe the initial gathering was organised over social media.
Numerous videos have been shared on the internet, showing people being targeted by fireworks.
In one videoed incident, a large firework can be seen striking a mother and baby in a pushchair.
However, police said they had received no reports of injuries.
Local area commander, chief superintendent Simon Crick said: "This was a very challenging situation and I am proud of the way my officers, supported by teams from across the Met, responded to restore calm.
"Sadly each year around this time, we see incidents, often in busy public places, where fireworks are set off in a reckless way causing panic and risking serious injury.
"We were lucky on Monday evening that nobody - either the public or officers - was hurt. We saw from the video where a firework exploded by a pushchair just how real the risk of serious injury could be."
"I would urge anyone who has bought or intends to buy fireworks to remember their responsibility to use them in a way that keeps others safe."
In Dundee, Police Scotland said its officers were deliberately targeted with fireworks and several roads were blocked by a number of blazes.
The leader of Dundee City Council said the scenes were "absolutely disgusting."
A school was vandalised and bricks thrown at passing vehicles in scenes of disorder in the Kirkton area of the city.
Council Leader John Alexander said: "This isn't just a wee bonfire. Blocking roads with bins ablaze, smashing up cars and damaging our schools are scenes that you'd expect in an action movie or war-torn nation."
One police officer was slightly injured in the disorder.
Police Scotland said that officers would now seek to try to identify those involved in several hours of trouble, which saw officers in full riot gear as they dealt with the situation.
As the UK gears up for bonfire night on 5 November, retailers across the county are being warned they will be prosecuted if they are caught selling fireworks to under 18s.