By Tom Evans
Published: 20/07/2022
-
11:48
Updated: 14/02/2023
-
10:49
The Duchess of Sussex has made no secret of her political leanings since "stepping back" as a senior working royal with Prince Harry in 2020.
Most recently she spoke out on the Supreme Court's Roe vs Wade ruling, telling Jessica Yellin and Gloria Steinem: "I know that for so many women right now, there is a sentiment of despair.
---
"But again, we have to band together and not wallow. We have to do the work."
US President Joe Biden's sister has even spoken out, admitting that Meghan would make a good candidate for the Oval Office.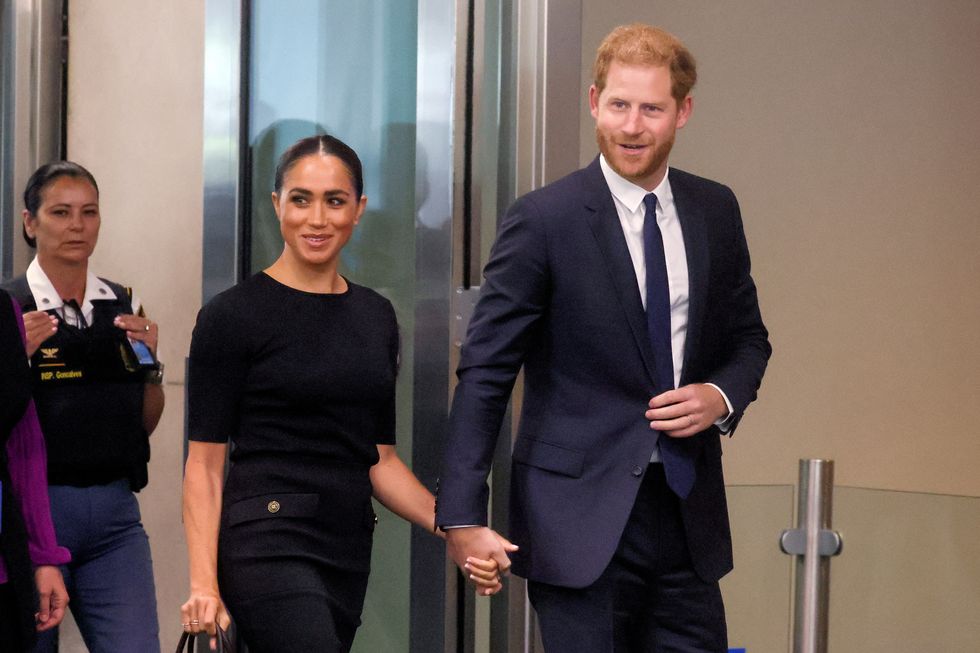 Meghan Markle with Prince Harry
BRENDAN MCDERMID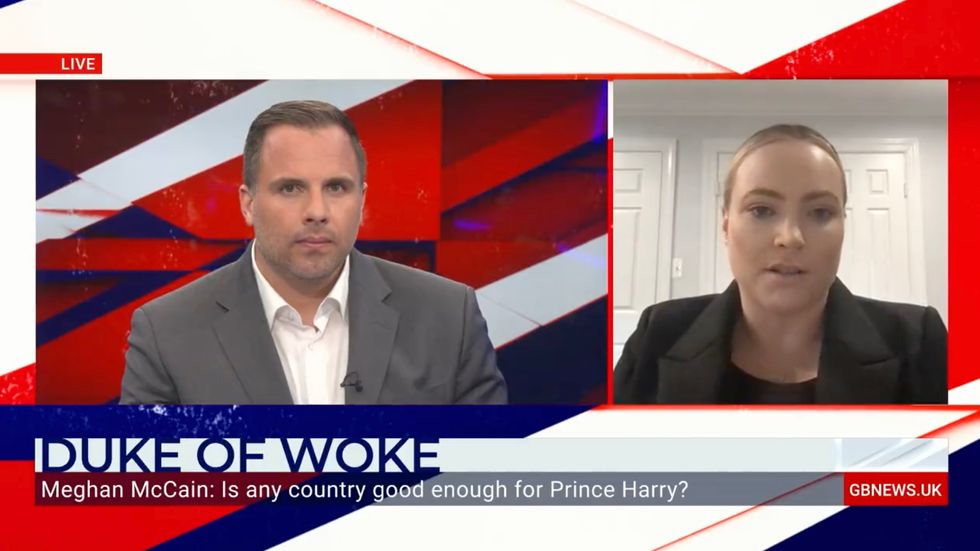 Meghan McCain appearing on Dan Wootton Tonight
GB News
But the suggestion has been laughed off by Meghan McCain – broadcaster, author and daughter of former Republican presidential candidate John McCain.
Appearing on GB News' Dan Wootton Tonight, she said: "You know, Meghan is floating running for President which I just think would be absolutely hilarious.
"America is a big place. She'd have to go to red states with people who make under $100,000 a year.
"She'd have to go to state fairs, she'd have to meet people who love guns and love the constitution.
"I think their problem, and Prince Harry's problem, is that they're staying in these city enclaves in New York and California and they're not really meeting Americans."
Ms McCain also hit out at Harry for the comments he made at the UN General Assembly this week.
She told GB News' Dan: "This is not making fans of his. This is the second time he's trashed the constitution publicly – he did it on a podcast last year.
"Again, I just don't really understand. If you're a guest in a country seeking political asylum from your 'horrible' home country, why you would come here and trash our freedoms that we all hold so dear here?
"He doesn't understand democracy in America at all."
It came as the reluctant royal said: "This has been a painful year in a painful decade. We are living through a pandemic that continues to ravage communities in every corner of the globe.
"Climate change wreaking havoc on our planet with most vulnerable suffering most of all. The few weaponising lies and disinformation at the expense of the many.
"And from the horrific war in Ukraine to the rolling back of constitutional rights in the US we are witnessing a global assault on democracy and freedom – the cause of Mandela's life."