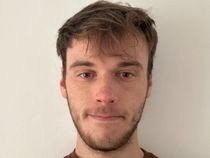 By Ben Chapman
Published: 23/05/2023
-
19:53
Updated: 24/05/2023
-
07:37
Martin Luther King will be "spinning in his grave" at a London theatre's decision to discourage white people from attending a show, according to Nigel Farage.
The Theatre Royal Stratford East has urged white visitors to not attend the July 5 performance of Tambo & Bones, a production which delves into 300 years of African American history.
---
Organisers say they are hosting a one-off 'Black Out' event during the month-long run of the play in a move to create a "safe, private" space for an "all-black identifying audience".
GB News presenter Nigel Farage has deemed the move racist, and says prominent equal rights campaigner Martin Luther King would have been vehemently opposed to such a measure.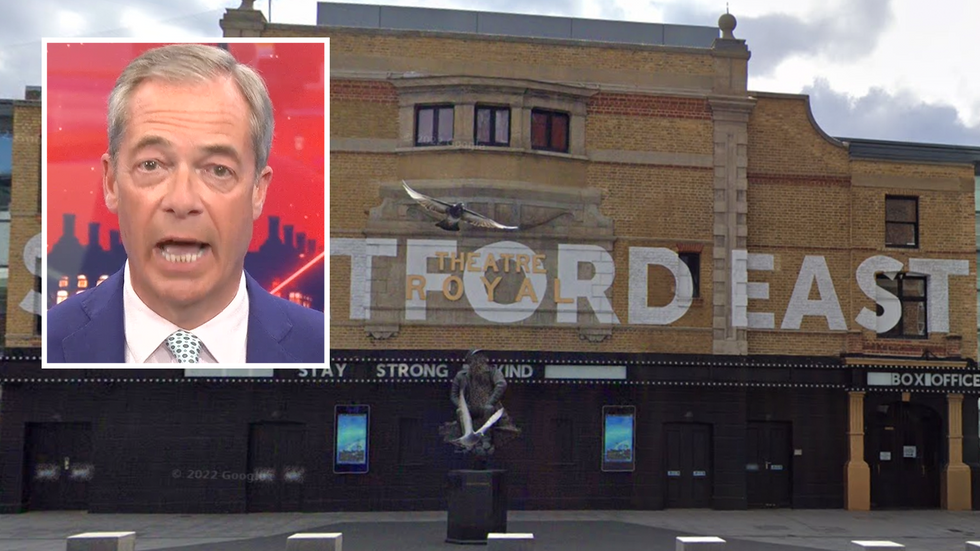 Nigel Farage has hit out at a theatre's decision to discourage white people from attending a show
GB News
He said: "This is pretty extraordinary. We're saying to white people, 'please don't come along'.
"They won't ban white people from going along, people can self-identify as anything they want to be these days so they couldn't possibly.
"Isn't it amazing. What must Martin Luther King be thinking as he spins in his grave.
"He said he wanted people to be judged not by the colour of their skin, but by the content of their character.
"Now we have Apartheid-type policies being brought in in East London.
"I promise you folks, no good will come of this."
While organisers said on the theatre's website that "no one is excluded", they add the event aims to be "free from the white gaze".
Bedfordshire Police and Crime Commissioner (PCC) Festus Akinbusoye told The Telegraph that the event sets a "poor and dangerous precedent".
He told the publication: "Society is richer and stronger when an understand of each other's cultures and stories are shared and heard.
"However I believe the Black Out concept runs contrary to this education and enrichment ethos."
A spokesman for the Theatre Royal Stratford East told The Telegraph: "Black Out night is an initiative which started on Broadway and has been taken up by several London theatres, the spirit of which is congregation, celebration and healing.
"Tambo & Bones, staged at Stratford East, is a bold new play, a satire which actively explores race and what it is to be black.
'We have chosen to embrace this initiative for one performance, during the play's month-long run, as a space for black audiences to experience the play as a community."