Published: 06/04/2022
-
18:12
Marine Le Pen announces a crackdown on violence if elected in the upcoming Presidential election as she demands inquiry over the death of Jérémy Cohen.
Mr Cohen, a Jewish man, was hit by a tram while fleeing a mob outside Paris.
---
Le Pen described the incident, which has become the centre of political debate, as a sign of the "increasing savagery" of French society, something she vows to stamp out.
Le Pen told French radio there must be a parliamentary inquiry over whether authorities deliberately covered up the case.
On Tuesday, while campaigning in Brittany, Emmanuel Macron said: "I want to express my solidarity with Jérémy Cohen's family".
He added that the video had "shaken" the nation and demanded the justice system bring "complete clarity on the situation" and find answers "as swiftly as possible".
He went on to say that Mr Cohen's death should not become the subject of "political manipulation".

Mr Macron's office had reportedly contacted the Cohen family to express "compassion" and concern.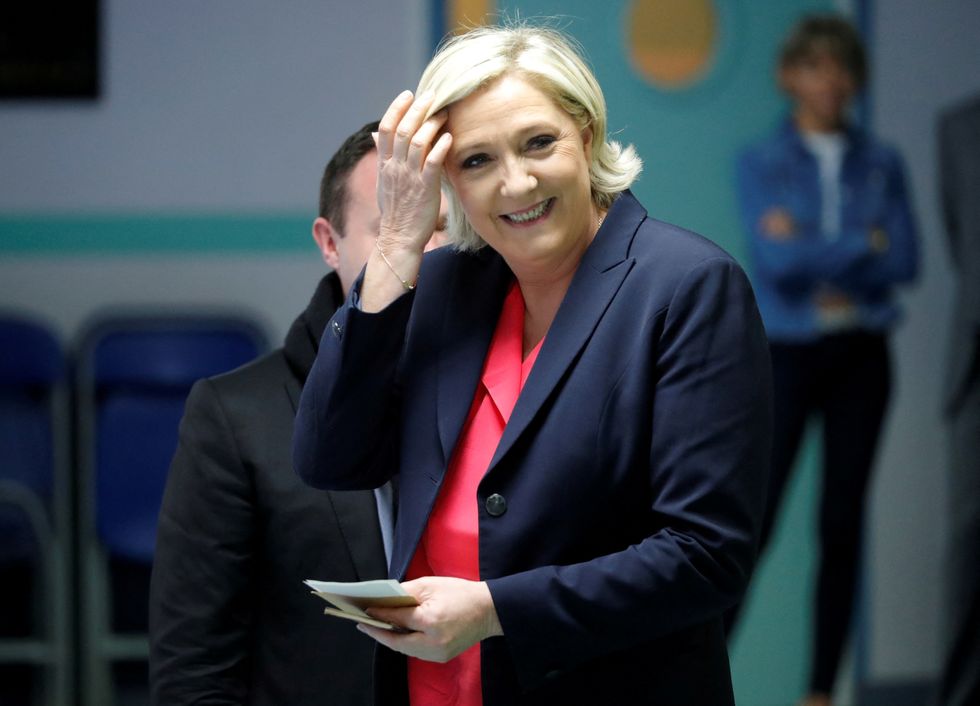 Marine Le Pen
Charles Platiau
Far right-candidate Éric Zemmour was the first political candidate to raise the incident of Mr Cohen's death, after a video of the attack went viral on social media.
He said the footage exampled the "poisoned cocktail of contemporary France".
The video showed Mr Cohen being surrounded by a group of men and brutally attacked, as he escaped he was hit by a tram and died in hospital shortly after.
A new Harris Interactive poll revealed that while Macron's lead is dwindling, his far-right rival Le Pen has captured 48.5 percent of voter intentions with just a few days to go.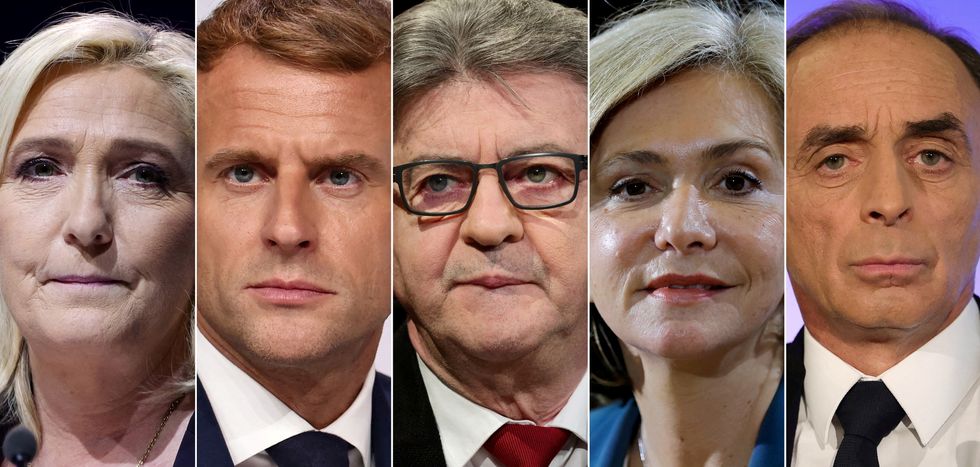 Four of the twelve candidates for the 2022 French presidential election, Marine Le Pen, Emmanuel Macron, Jean-Luc Melenchon and Valerie Pecresse
STAFF
Anne-Elisabeth Moutet, Paris columnist for the Telegraph said on GB News: "She is within distance of victory, she might not win, but she could."
Ms Moutet went on to tell presenter Mark Steyn that Le Pen has benefited from the candidacy of far-right extremist Eric Zemmour.
She said: "She has benefited from the presence of Eric Zemmour because he has put out into the open many things in such a frank manner that she can in many ways ride on his idealogical cocktails while she is softer, nicer and more feminine.
Ms Moutet added: "She had a rough time at the start of this campaign, but she is now basking in the sunshine of a possible victory.
Macron's faltering poll lead has been put down to his performance during the Ukraine-Russia crisis.
A Le Pen presidency is predicted to have a dramatic impact on global affairs, as she has vowed to pull France out of NATO once elected.
Le Pen said during a meeting with her constituents in the northern city of Reims: "We must defend our interests freely and get out of the logic of military alliances … Therefore, we will get out of the unified NATO command, so as not to allow us to be dragged again into useless conflicts."
Political analyst Mujtaba Rahman of the Eurasia Group said a Le Pen presidency would pose an existential crisis for the European Union and Nato at a particularly crucial historical moment.
Mr Rahman said: "It would fundamentally undermine the western alliance."
"The EU would no longer be able to put up a coherent front against Russia in Ukraine. France would become a destructive partner within the EU, and that would have profound implications for the EU's ability to function, and would fundamentally undermine the EU's place in the world," he told The Independent.