Published: 16/05/2022
-
07:29
JK Rowling has hit out at trans activists after they blocked women from speaking out about women's rights in front of a statue of Emmeline Pankhurst.
Ms Pankhurst is best known as the founder of the Suffragette movement, a group which fought for the right for women to vote.
---
But as the transgender debate rages on, members of the Manchester Trans Rise Up, dressed in balaclavas and black outfits, surrounded the statue in the city's St Peter's Square over the weekend.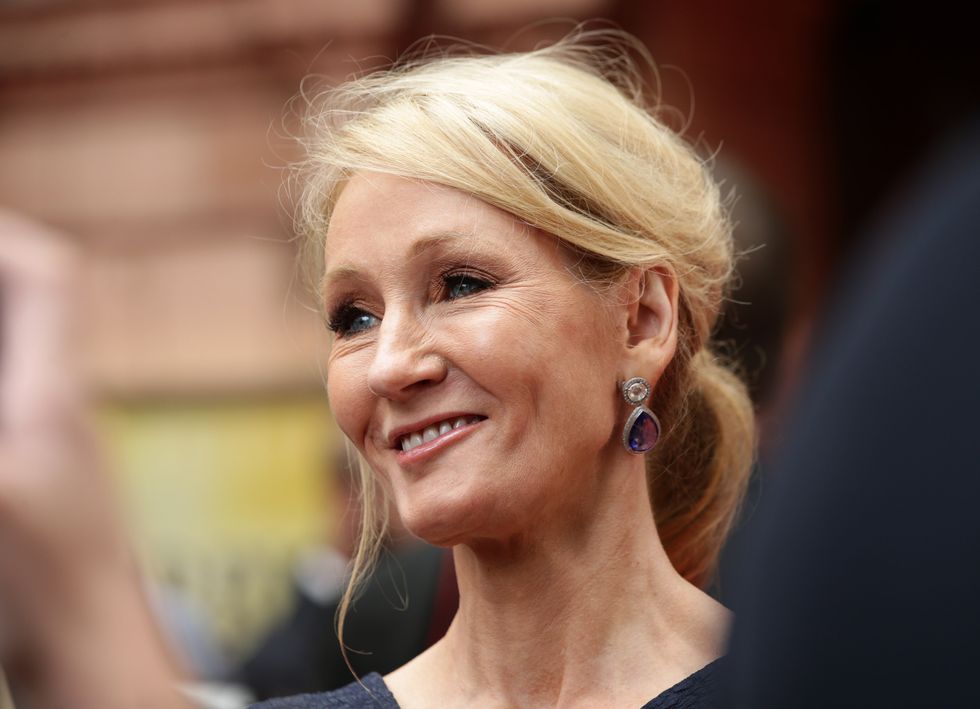 JK Rowling
Yui Mok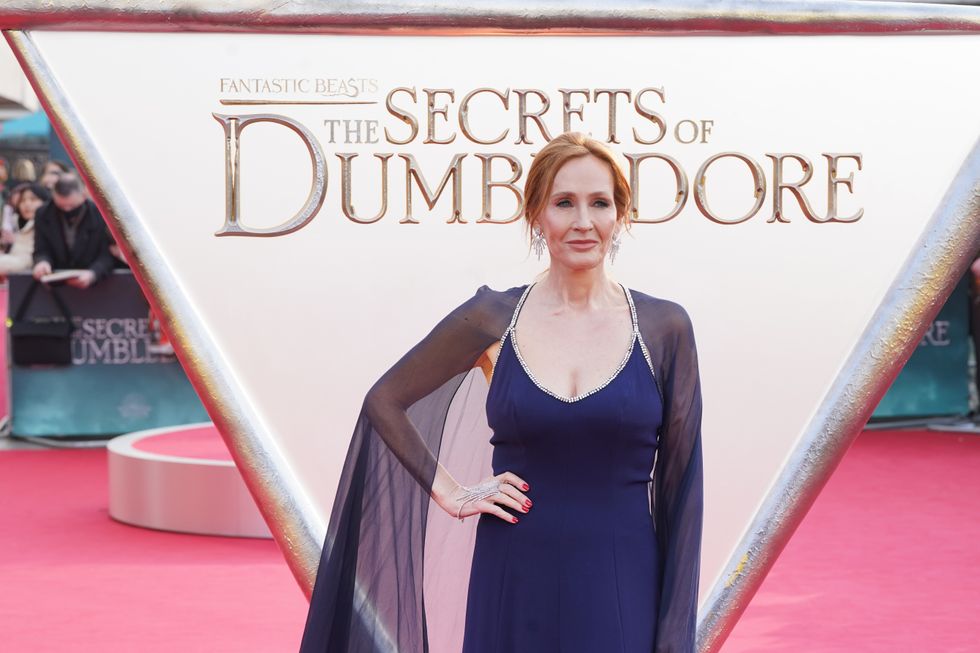 Ms Rowling mocked the trans activists in a post on social media
Ian West
It came as campaign group Standing For Women were intending to speak out about women's rights in the area.
And after the incident, the Harry Potter author, who has previously been slammed for her comments on women's rights, took to social media to mock the pro-trans protesters.
She said: "There is no conflict between women's rights and our ideology.
"To prove it, we've dressed up as ninjas to block public access to a statue of a suffragette.
"We're confident this has done wonders for our cause and definitely isn't an unintentionally hilarious own goal."
She later continued: "I never expected the right side of history to include so many people in masks intimidating and assaulting women, did you?
"But she never have dropped her flag. Emmelline would be proud."
While the founder of Standing For Women, Kellie-Jay Keen added: "In 2022 nothing could encapsulate the assault on women's rights so perfectly as masked men preventing women from speaking next to the Pankhurst statue.
"Women face an existential threat posed by transgender ideology. An ideology that places men into women's rights, spaces and even our language."
She told MailOnline: "Women have had enough and we will continue to speak up in the face of squealing, entitled, tantruming men.
"You're not coming for our kids, you're not coming for our spaces, whatever you think you're going to gain from trying to trash women's rights, it's not going to happen. Not on my watch.
"Women have decided to give up our spaces to men. They have listened to the cries of these nasty, entitled men and gone, I feel sorry, I think you should come into our spaces. They only want to pee and masturbate in our toilets."