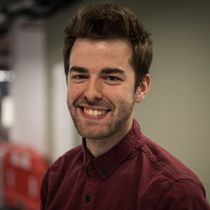 By Carl Bennett
Published: 29/11/2021
-
17:14
Updated: 29/11/2021
-
17:14
Jeffrey Epstein's ex-girlfriend Ghislaine Maxwell is "already judged guilty in the court of public opinion", according to her brother.
In an exclusive interview with GB News, Ian Maxwell said his sister has been "consistently" portrayed in a negative light by the media following her arrest in July 2020.
---
"I do not believe Ghislaine is guilty of the charges she is facing. She has protested her innocence vehemently since her arrest.
"The real problem has been the media deluge since her arrest and indeed since the death of Jeffrey Epstein in 2019 has been consistently negative, to the extent that she is already judged guilty in the court of public opinion. And that is just wrong."
A jury has now been selected in the sex-abuse trial of Maxwell, who is accused of recruiting and grooming underage girls for late financier Jeffrey Epstein to abuse.
Speaking to Alex Phillips, Ghislaine's brother Ian questioned whether the 12 jurors will be able to put aside the media attention and focus on the case itself:
"She believes she is going to be exonerated. But are the 12 jurors capable of being impartial and only considering the evidence that's put before them at trial?
"I am worried that the extent of the negativity about Ghislaine and about this whole horrible case will effectively have poisoned the jury pool to the extent that they will be unable to put away whatever thoughts they may have and to concentrate solely on the evidence and to being an impartial jury.
"We're all human. They must have read about some of these things. They've got to be capable of putting it to one side. It's not an easy thing to have to do. I wouldn't want to be in their place. I can only hope they will do their duty and that justice will be served."
Maxwell, 59, has pleaded not guilty to eight charges of sex trafficking and other crimes, including two counts of perjury that will be tried at a later date. The British socialite, who appeared in court wearing a white face mask amid the Covid-19 pandemic, faces up to 80 years in prison if convicted on all counts.