By Tom Evans
Published: 21/06/2022
-
12:05
Updated: 14/02/2023
-
10:57
Since Britain left the bloc, Brussels has had its eyes fixed on the Square Mile.
But its efforts to attract business away from the City have so far produced limited results.
---
Mairead McGuinness, the EU's financial services commissioner, recently sparked controversy by saying the bloc's reliance on London clearing houses was a vulnerability similar to Brussels' dependency on Russian oil and gas imports.
But London's ability to so far maintain its position of prominence has raised questions about whether the bloc's protectionism is damaging its reputation.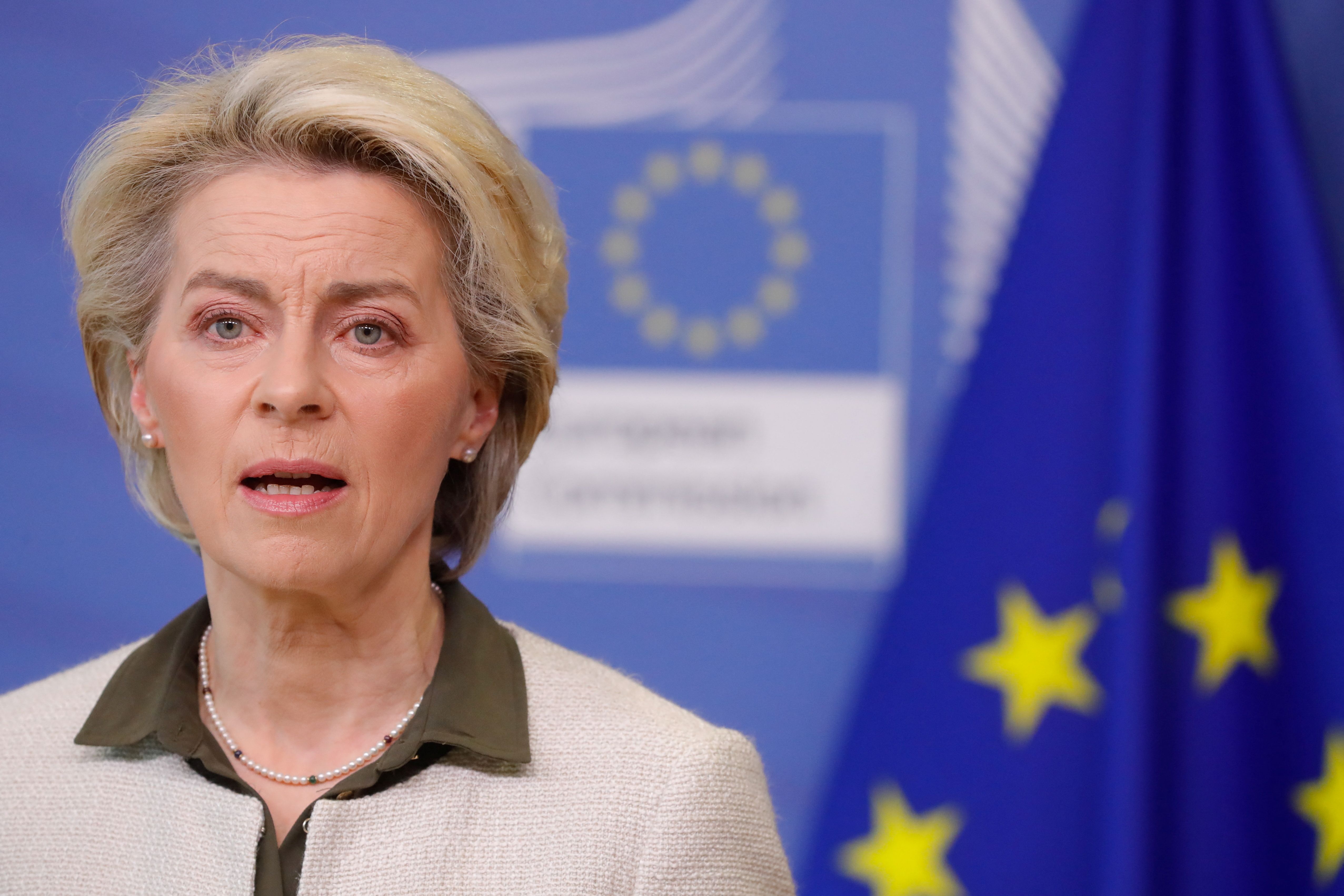 European Commission President Ursula von der Leyen
POOL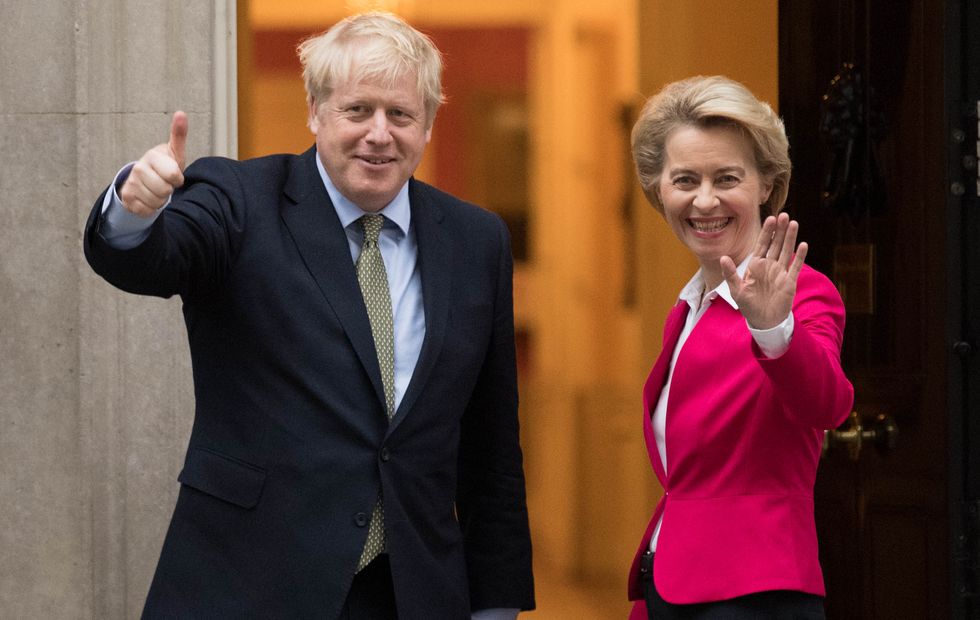 Prime Minister Boris Johnson greets EU Commission president Ursula von der Leyen ahead of a meeting in Downing Street
Stefan Rousseau
Clearing houses – middlemen in derivatives between banks – have become a real source of tension post-Brexit.
The European Commission has been forced to back down on two occasions already.
It has seen Brussels extend UK clearing rights for the EU's banks due to fears around financial stability.
The City's £563trillion clearing market is by far the biggest in Europe, handling around 90 percent of euro interest rate derivatives.
But the EU is still planning to punish banks if they fail to shift business to Europe, and trade through London will not be extended to 2025.
This has not gone down well with the bloc's own banks, though.
The European Banking Federation said the plans would cause "serious market disruption" and "significantly weaken the attractiveness and competitiveness" of EU clearing houses.
Experts warn against creating a rival market, too.
Andrew Gray, global head of Brexit for financial services at PwC, told the Telegraph: "It will be very difficult [for the EU] to create a rival clearing market.
"These markets require liquidity and the EU does not have the depth and breadth of liquidity that exists in London.
"No firm would want to have to move clearing activity if they did not need to."
In a September speech, Governor of the Bank of England Andrew Bailey said: "If they want to take a decision to break the [clearing] system up, it is important to consider the risks to financial stability that come with fragmentation.
"This is not an idle, 'you would say that, wouldn't you' from the UK's central bank: that is a real threat."