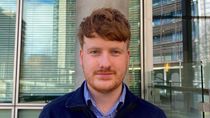 Published: 09/03/2023
-
12:33
Emmanuel Macron will make Rishi Sunak hand over more money to France before stopping the ongoing small boats crisis in the English Channel.
The French President has insisted that the UK must finance more policing on the French coast where migrants are setting off in the hope they will make it to Britain.
---
The UK has already sent France £232million since 2014, with the most recent transaction happening in November 2022 when Suella Braverman agreed to send £62million on the promise that patrols would increase by 40 per cent.
Macron is expected to make the demand for annual demands at the upcoming Anglo-French Summit.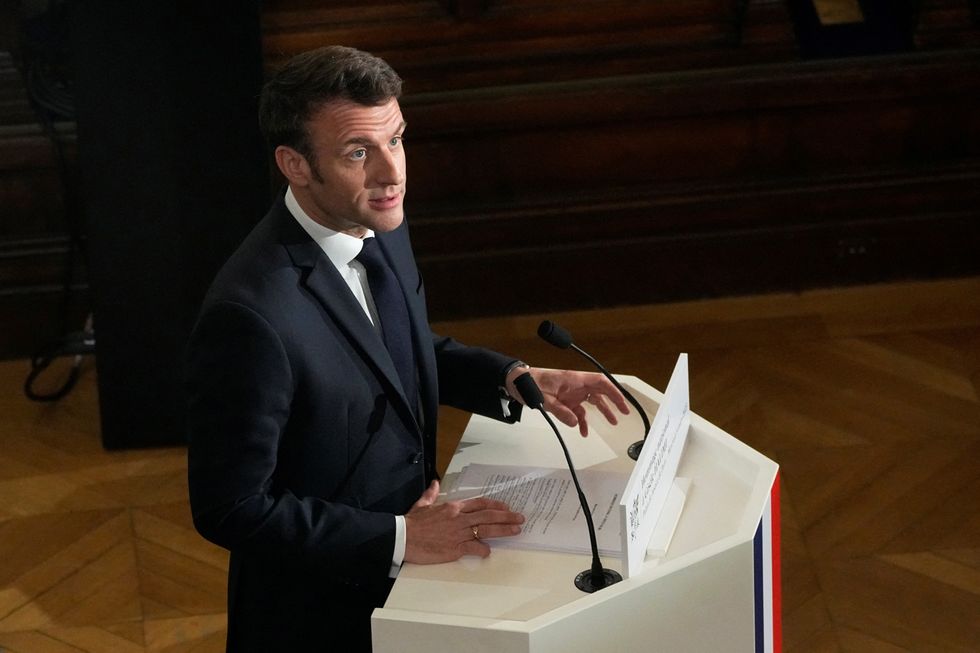 Macron is expected to make the demand for annual demands at the upcoming Anglo-French Summit.
Reuters
Rishi Sunak will travel to Paris on Friday and is expected to use it as an opportunity to ask for more help from Macron to stop boats leaving French beaches.
But Macron is likely to ask for annual financing to support to patrols.
An Elysée source told the Times: "We're trying to agree with our British counterparts a multi-annual financing framework that would allow us to better plan our actions and increase our human resources, equipment and infrastructure."
Conservative MP for East Worthing and Shoreham, Tim Loughton, said the UK Government was not getting value for its money.
He said: "The British taxpayer has generously subsidised the French police for several years now over which time we have seen a substantial increase in the numbers successfully evading their measures.
"The real issue is that the French police will not arrest those migrants they intercept on the beaches so they are back again the following night with a new boat to try again. They only have to get lucky once.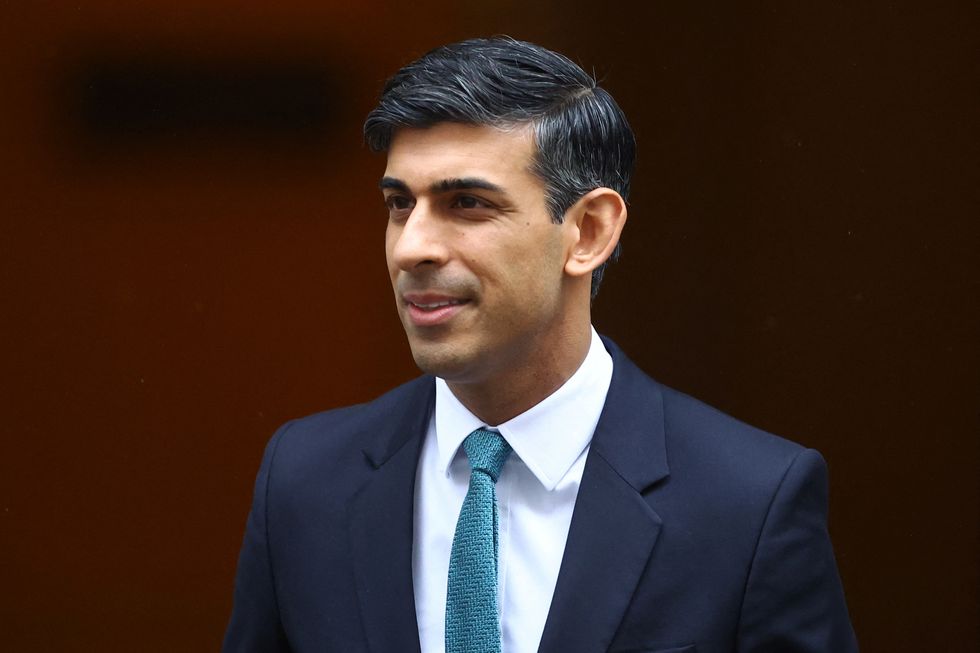 The Government has insisted it will not leave the ECHR if its migrant proposals are deemed unlawful
Reuters
"Similarly they will not intercept the boats in the water and return the passengers to French beaches or allow our Border Force to land them at Calais rather than Dover", he told the Express.
He continued: "This would genuinely kill off the vile and dangerous trade at source and we should not be transferring more funds to France until they are prepared to discuss these preventative measures."
The Government unveiled its plan to stem the flow of migrants entering the UK via the Channel earlier this week.
However, in a letter to MPs, Suella Braverman admitted there is a "more (than) 50 per cent chance" the legislation may not be compatible with the ECHR.
Appearing on GB News' Breakfast, Isabel Webster pushed the Home Secretary on the admission.
Isabel asked: "We've heard from the Prime Minister saying he's up for the fight. He's expecting to get an army of lawyers, legions of lawyers contesting this, but he is confident of success. And yet I know that you have said there's more than a 50 per cent chance that the bill is incompatible with human rights rules. So which is it?
Braverman responded: "We are very clear that our measures are compliant with international national law contained in various conventions and agreements, and that we are bringing these forward in compliance with domestic law.
"We've issued a statement, Section 19(1)(b) statement that's Section 19(1)(b) of the Human Rights Act, out of an abundance of caution, because we're testing the boundaries of law.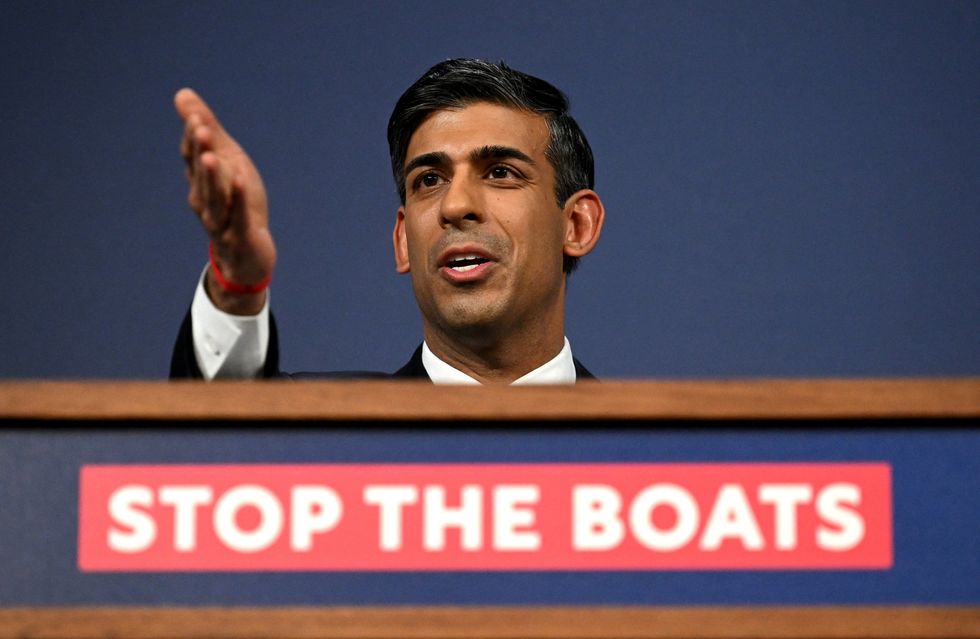 Rishi Sunak has revealed a number of new laws to stem the flow of migrants into the UK.
Reuters
"We're leading new international arguments, novel arguments, but we're absolutely confident that our measures ultimately are fundamentally lawful.
Pushed on whether the UK would leave the ECHR if the proposal was deemed unlawful, Braverman continued: "Our measures, which have been set out yesterday in our bill, do not envisage withdrawing from the European Convention on Human Rights.
"What they do do is they design a scheme, which means that if you arrive here illegally, you'll be detained and then swiftly removed.
"They dramatically reduce the rights of appeal and challenge available to illegal migrants, and they enable the swifter resolution of matters so that we can swiftly relocate people to countries like Rwanda or back to their home country."