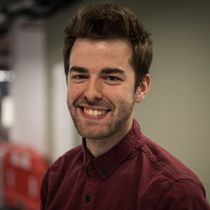 By Carl Bennett
Published: 03/07/2022
-
12:14
Updated: 03/07/2022
-
12:38
Eddie Jordan has hit out at Bernie Ecclestone, telling GB News in an exclusive interview he was 'shocked', 'horrified' and 'disappointed' in comments the former Formula One supremo made about Vladimir Putin.
Earlier this week, Ecclestone said he would "take a bullet" for the Russian President, calling him a "first-class person."
---
The controversial comments caused outrage, with Lewis Hamilton saying they would "put us back decades".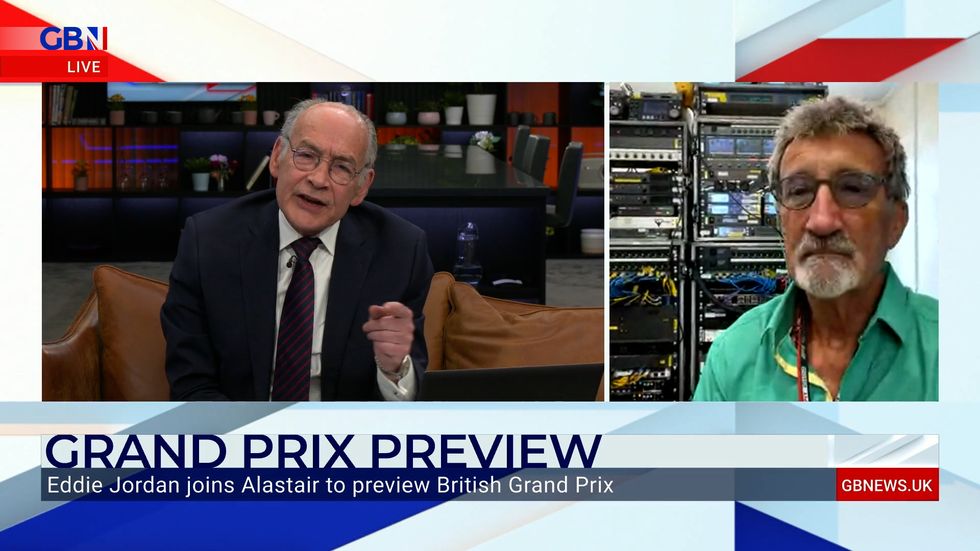 Alastair Stewart speaking to Eddie Jordan
GB News
Speaking to Alastair Stewart ahead of the British Grand Prix at Silverstone, Eddie Jordan was asked for this thoughts on Ecclestone's support of Putin.
"I'm quite certain Bernie didn't quite understand what he was saying. I'm not trying to defend him.
"I was shocked. I was horrified and I was so disappointed. You see the pain and the conflict that's going on.
"It was an unbelievable thing for Bernie to say. It's inexcusable. I don't even know how you come back from there. I'm sure Bernie is so upset about what he said because I'm sure he didn't mean to say it the way that it was said.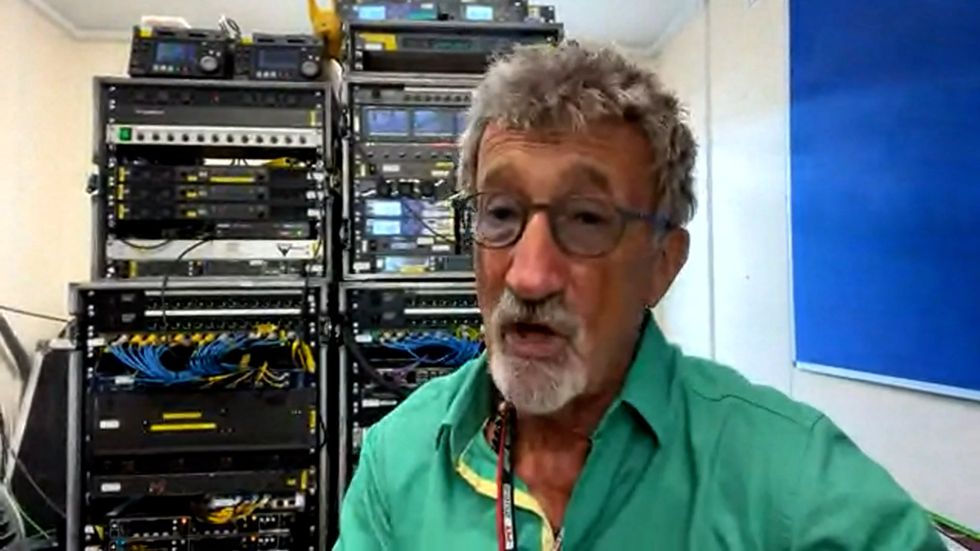 Eddie Jordan 'shocked, horrified and disappointed' Bernie Ecclestone would 'take a bullet' for Putin
GB News
"Nevertheless he is accountable for his own actions. It's unacceptable and hugely wrong for him in the position that he was in."
The former F1 team owner added: "I'm not sure you can explain it because it's so bad."
Ecclestone said the war in Ukraine was not "intentional" and could have been avoided by actions taken by Ukrainian President Volodymyr Zelenskyy.
Mr Ecclestone said Mr Zelensky should have spoken to Mr Putin, who he said is a "sensible" man.
Eddie Jordan was speaking to Alastair Stewart & Friends on GB News.