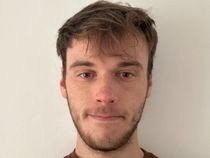 By Ben Chapman
Published: 21/02/2022
-
19:40
Updated: 14/02/2023
-
11:04
China and Russia cannot be trusted with commercial contracts and should be barred from future UK nuclear power projects, a Labour former environment minister has said.
Setting current security concerns aside, Lord Rooker warned against the countries' involvement in building new plants as they were unreliable.
---
He made his comments as he backed Government plans for a new way of funding nuclear power stations in the UK, aimed at reducing dependence on overseas developers for finance.
The Nuclear Energy (Financing) Bill would allow pension funds and other institutional investors to provide cash for power stations through a regulated asset base funding (Rab) model.
Energy bill payers would also contribute towards the cost of new power stations during construction through their bills, with the aim of giving private investors greater certainty after projects such as Sizewell C in Suffolk and Wylfa Newydd in Anglesey have faced delays due to worries about the financial risks of construction.
Opening the Bill's second reading debate, business minister Lord Callanan said: "These measures will reduce the UK's reliance on overseas developers for finance and deliver better value for money for consumers.
"This legislation is vital in getting new nuclear projects off the ground and help the UK meet its decarbonisation targets.
"As well as contributing to achieving our net zero commitments, new nuclear will complement renewable energy to ensure the UK has a resilient low-cost, low-carbon electricity system for the long-term."
He added: "With all but one of the UK's current nuclear reactors scheduled to close by 2028, representing some 85% of our existing nuclear capacity, the need for nuclear projects is more urgent than ever."
Stressing the need for nuclear power to meet the nation's future energy needs, Lord Rooker said: "It's clean, green and cheap to operate."
He added: "My view – no finance from Russia or China at all. They cannot be trusted these days with commercial contracts."
Supporting the Bill, Tory former security minister, Baroness Neville-Jones, argued the actions of Russian leader Vladimir Putin and his grip on global gas supplies underlined the importance of UK energy security.
She said: "If ever the world had a demonstration that high dependence on international energy markets carries considerable risk to the economy, I think Mr Putin is giving us a masterclass.
"Do we really need more persuading that we must exploit our undoubted ability to become more energy self-reliant?"
Former Navy chief, Lord West of Spithead, branded the neglect of Britain's civil nuclear industry by successive governments "a national disgrace".
He said: "We have gone from being the world leaders in civil nuclear, to being in a position where we can't even build one of these large reactors ourselves. That is appalling."
Lord West, a Labour former security minister, added: "Reliance on the Chinese is extremely dangerous and not good."
But opposing the continued reliance on nuclear power, Liberal Democrat peer, Lord Oates, said: "It is morally unjustifiable to build new nuclear stations until we first have a geological disposal facility in operation to deal with the existing high-level waste we have produced for the long term."
He added: "The case for new nuclear generation projects in our view falls down at every hurdle."
The Bill, which has already gone though the Commons, was given a second reading in the upper chamber and now goes forward for detailed line-by-line scrutiny by peers.